From Cartier's 2023 Women's Initiative fellows to the actress Michelle Yeoh's next accolade, here's what's on T Australia editors' fashion radar this week.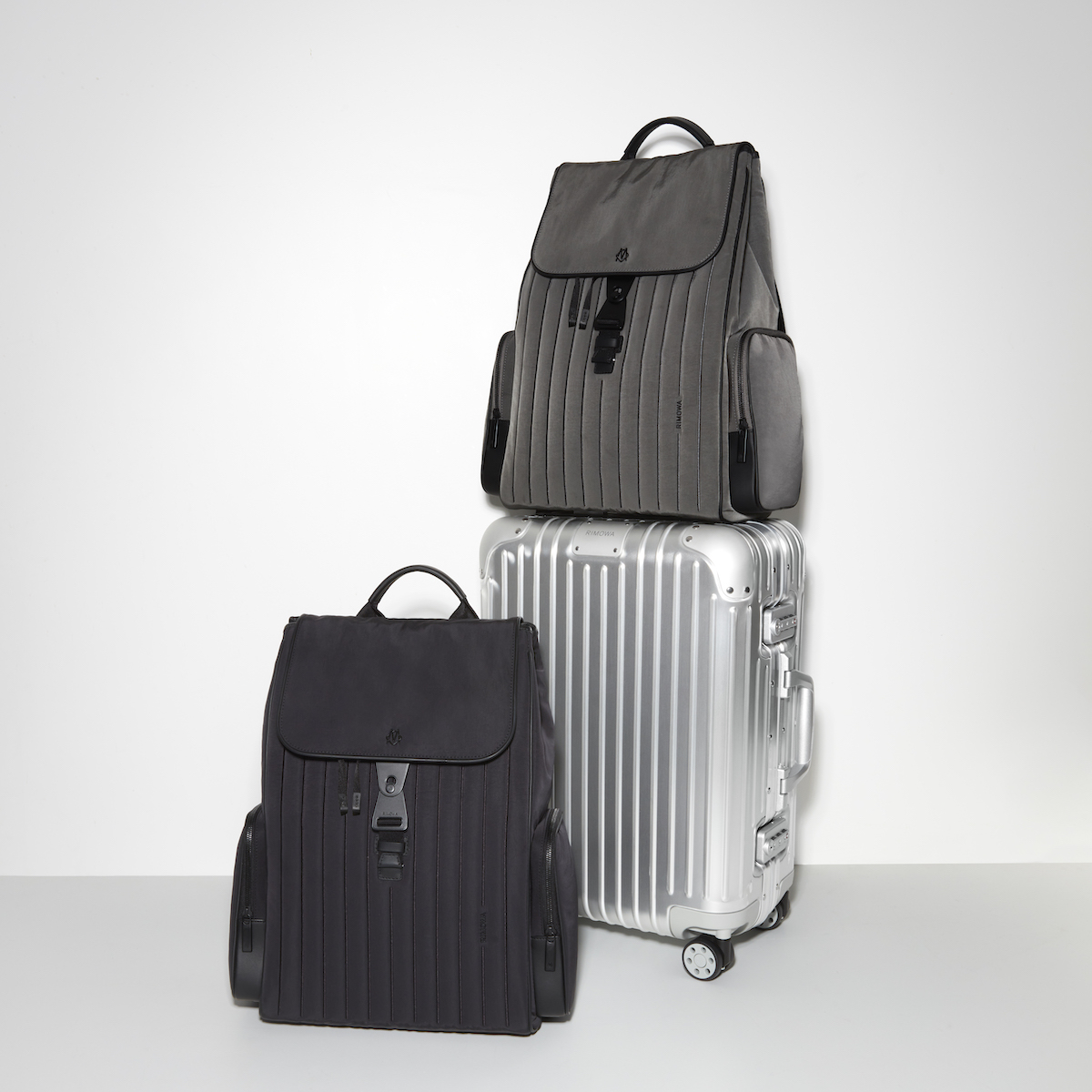 Rimowa's New Backpack is (Almost) Too Cool for School
A carrier of choice for school children and after-work gym devotees, the humble backpack receives a refined update this season. The German luxury luggage giant Rimowa, whose hard-cased aluminium trunks count Roger Federer and Rihanna as fans, expands its Never Still collection with the Flap Backpack Large, reimagined in an updated nylon fabrication. Echoing the Rimowa's design heritage and attention to detail, the backpack's water-repellent material features a subtle metallic sheen that, in tandem with the design's embroidered grooves, nod to its iconic range of suitcases. The bag's soft, lightweight construction is accented with bespoke, matte black metallic hardware, and is finished with padded webbing straps for chic yet functional comfort.
An Immersive Installation from Bottega Veneta and Gaetano Pesce
Multi-disciplinary designer Gaetano Pesce, whose several decade career spans architecture, art and industrial design, continues his relationship with Bottega Veneta with a unique installation titled "Vieni a Vedere" ("Come and See"), situated inside the brand's Montenapoleone store. Part of the annual Miart and Salone del Mobile art fair in Milan, the store-spanning installation employs resin and fabric to create an immersive experience that visitors are invited to travel through, and frames an exclusive capsule of handbags inspired by Pesce's designs. "The space in which we present the bags is 'a grotto'," says Pesce of the space. "It is narrow and is walked through one by one, whether it is underground or above, you find a way through." The limited-edition bags, named My Dear Mountains and My Dear Prairies, draw upon Pesce's upbringing spent in Este, near the mountains of Italy, and the prairies of America where he currently lives, and harness the brand's signature Intrecciato leather handcrafting technique. The installation is exhibiting through April 22, 2023.
The actress Michelle Yeoh to Receive Kering's 2023 Women in Motion Award
Following her 2023 Academy Award win for her role in the film "Everything Everywhere All At Once," Michelle Yeoh will be celebrated at this year's Cannes Film Festival where she will receive Kering's 2023 Women In Motion Award. Dedicated to honouring women in cinema, Kering's program highlights the creativity and unique contribution made by women in culture and the arts, and is celebrated during the film festival's official Women In Motion dinner. "I'm very moved to receive this award," says Yeoh. "I'm convinced that times are changing; public awareness has certainly grown in recent years." Of her selection for this year's accolade, Kering's CEO and Chairman François-Henri Pinault points to Yeoh's stereotype shattering roles. "We wanted to recognize her significant contribution to cinema, and her ability to inspire future generations of talent," he says. "Presenting her with the Women In Motion Award was the obvious choice."
The Cartier Women's Initiative Announces its 2023 Fellows, Including Three Australian Founders
Launched in 2006 as a way to nurture female entrepreneurs, the annual Cartier Women's Initiative provides recipients with a range of financial, social, and human capital support to expand their business and deepen their leadership skills. In 2023, the brand has appointed 33 fellows – its highest number ever – with its new Oceania awards category including three Australians: CEO and founder of One Small Step, Lily Dempster, founder and director of Teach Well, Ingrid Sealey, and Telecare co-founder and chief operating officer, Lina Xu. "Women have always had a pivotal role at Cartier, who has actively supported women entrepreneurs for more than 16 years," says Cartier's president and CEO Cyrille Vigneron. "We are thrilled, this year, to further expand our recognition of changemakers across the world with our two new regional awards and our new Diversity, Equity and Inclusion Award." Category winners are set to be announced during the Cartier Women's Initiative Awards Ceremony in May in Paris.
More expert fashion coverage from T Australia: