When the topic was first raised in 2004, Italian design curator Alice Stori Liechtenstein dismissed the idea of moving into her husband's Austrian castle, Schloss Hollenegg. It was an unexpected decision, given the home's 52 rooms, 16th-century Renaissance courtyards and recorded history dating back to 1163. Not even the grand staterooms with their beautifully preserved frescoes, rare ancient tapestries and gilt-framed royal portraits could tempt Liechtenstein to change her mind. It took 11 years and a thoroughly modern plan for her to reconsider.
Liechtenstein, who grew up in the northern Italian city of Bologna, did a degree in design and interior architecture at the European Institute of Design in Milan. Her graduate thesis was supervised by Alessandro Guerriero, one of the founders of avant-garde design group Studio Alchimia. "From Guerriero, I learned to build a story behind even the most mundane of objects, to search for a philosophy, to look beyond the material," Liechtenstein says.
After graduating, she worked with Guerriero and other influential designers at Radiosity in Milan and helped to create the online design, art and fashion company Yoox. After completing a master's degree in the design of public spaces at Elisava in Barcelona, she was ready to launch a career as an independent design curator. But first, she needed a holiday.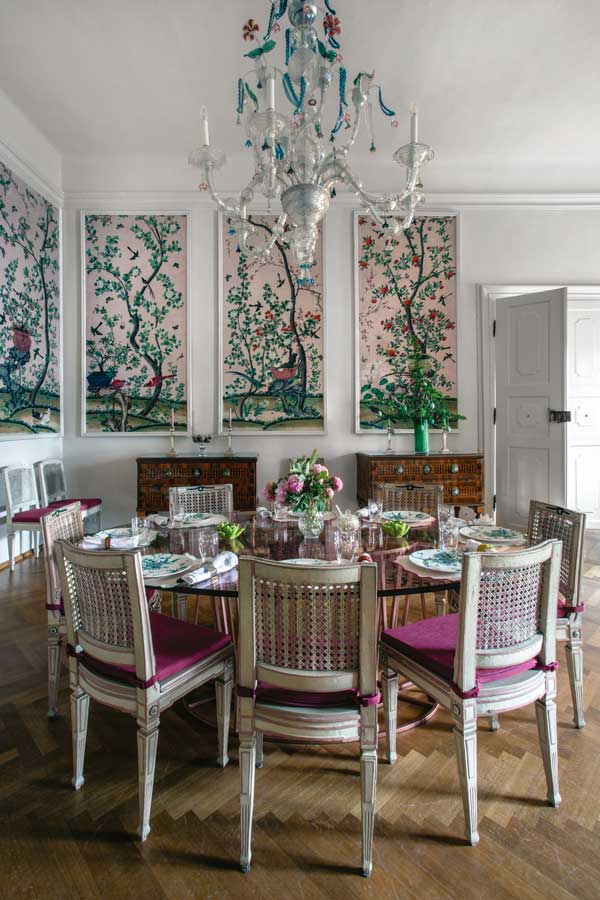 A friend from Milan had invited her to join a two-week sailing trip around the Greek islands. She found herself increasingly drawn to the vessel's skipper, Alfred, a self-contained man with strawberry blond hair: "I liked the fact that he did not speak much, but when he did, he never said anything stupid. He seemed so grounded, even at sea, and had so much authority without seemingly trying."
Later, she was surprised to learn that the object of her affections was otherwise known as Prince Alfred Paolo von und zu Liechtenstein. Three years earlier, at age 26, he had inherited Schloss Hollenegg, a castle in the Austrian countryside. Alfred's ancestor Johann I Joseph, Prince of Liechtenstein, bought the estate in 1821, along with 11 other significant properties in the region, for his son Prince Franz de Paula of Liechtenstein.
Alice and Alfred married in 2005. However, the castle's isolated rural location, three hours south of Vienna, meant she could not imagine herself making a home there. "I could just never see myself living in that kind of setting, sitting on a velvet sofa or taking long walks in the countryside," she says. So, they lived instead about an hour away in Graz, which has an international airport, ensuring easy access to her projects in Venice, Milan and Paris.
Liechtenstein threw herself into Austrian life, which included lecturing for the master's degree program in exhibition design at Graz's FH Joanneum university, establishing a local design business and writing a design blog. Slowly, things began to change. She added German to her long list of languages, started to feel a part of the local design community, developed a network of local friends and had three children. However, juggling family life with frequent travel for work, lecturing and running her business began to take its toll and she yearned for a simpler life. She came up with a plan: given various practical impediments to moving the family away from Austria to one of the epicentres of the contemporary design world, why not move into the castle and invite the design world there?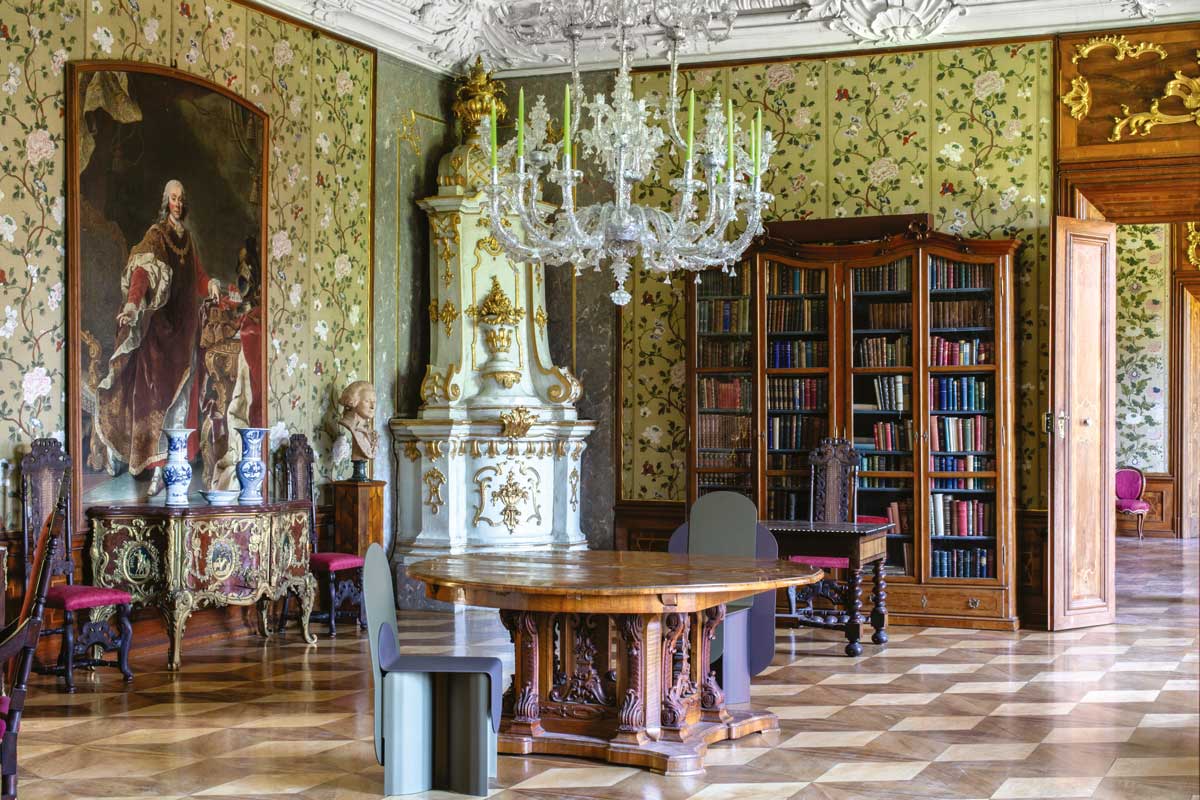 In 2014, the family relocated to Schloss Hollenegg. Soon after, Liechtenstein established the non-profit Schloss Hollenegg for Design to support research, development and understanding of design. The concept came from a simple idea: "I suddenly realised that when you mix the old and the new, it's much more exciting. The aim was to try to get modern elements into each room." Such unexpected juxtapositions would heighten the impact of both the contemporary works and the ancient settings.
Just as Liechtenstein learned how to interpret design years ago in Milan, she now helps others to do so: "It's really important to me to teach people how to interpret objects, to understand how things are made and why they're made in that way — not just how to use them, but to ask 'What's the meaning behind them?' " Every year, different rooms of the castle are opened for a design exhibition. Annual themes are like chapter headings in Liechtenstein's own personal story and relate to her experiences living in the castle. For the first year, in 2016, she chose the theme "slow", reflecting the pace of her new rural life and the challenge of transitioning away from the constant flow of stimuli in her previous one.
Curation is the vehicle by which Liechtenstein has chosen both to learn and to teach: "For me, curation is like writing a book, telling a story or making a film. It's about the experience. It's about suspending your disbelief for an hour or two, like when you immerse yourself in a film at the cinema." She believes that as humans, "we have an inherent urge to create and make, and are continually, and often inadvertently, building a legacy that will outlive our physical existence".
Design has helped Liechtenstein immerse herself in the rooms and history of the castle. It has also been the catalyst for opening the castle to the general public for the first time since the Middle Ages, when villagers lived inside its fortified walls. She has achieved her goals by trusting her professional and personal instincts and by honouring her needs as a creative thinker.
This is an edited excerpt from "A Room of Her Own: Inside the Homes and Lives of Creative Women" by Robyn Lea (Thames & Hudson, $65).