In an industry reliant on physical outcomes to determine success – the way a foundation formulation sits on the skin, for example, or how individual fragrances vary for each wearer – beauty and skincare retailers have been surprisingly eager to adopt future-focused digital technologies.
Artificial intelligence (AI) and augmented reality (AR) capabilities – allowing brands to replicate the necessary "touch and try" buying experiences through a shopper's device – are commonplace for many beauty brands through virtual makeup artist consultations and highly personalised, data point-driven product recommendations.
L'Oréal's 2019 partnership with AR pioneer, ModiFace, allows buyers to try on makeup and hair products from the comfort of their home, commitment and cost-free. Similarly, Sephora's Skincredible device provides comprehensive assessment of an individual's skin type and concerns, focusing on four key categories: moisture, fine lines, pores and sebum production. Sephora skin specialists then use this information to make informed decisions about a proposed routine by offering personalised product recommendations across eight skincare categories.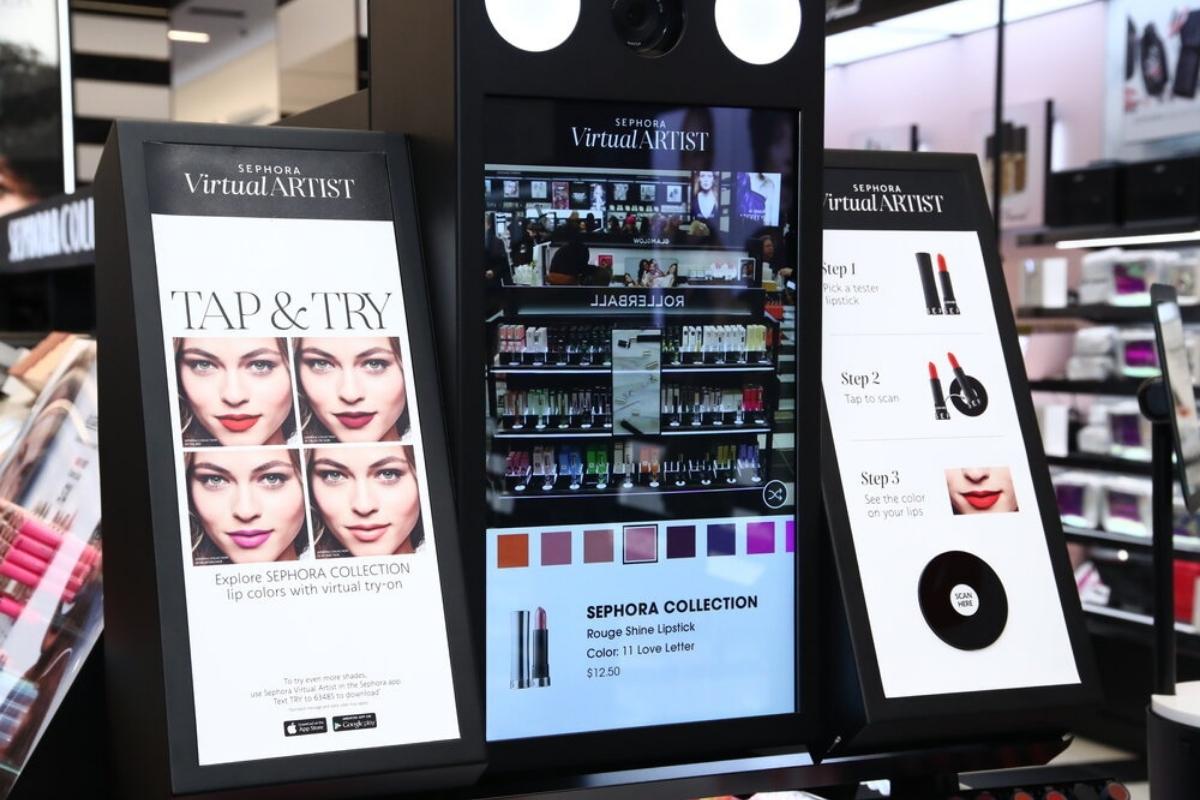 Customer engagement is promising. Despite many shoppers already using the technology without being cognisant of it, a 2021 report by Snap and Deloitte found that interacting with products that have AR experiences leads to a 94% higher conversion rate.
"Beauty consumers are some of the most eager adopters of new technology, so AI and AR have been present in this space for some years," says Sarah Housley, Head of Consumer Technology for global trend forecasting agency WGSN. With consumers already firmly entrenched within the digital commerce space, the Covid-19 pandemic (and its numerous stay-at-home orders) has appeared to only accelerate the interest in virtual beauty experiences.
As for future capabilities? Housley points to the metaverse. "By 2024 the metaverse will present an $800 billion global market opportunity, up from $500 billion in 2020, and self-expression will be key to how we present ourselves in those spaces. So, beauty brands' use of AR in particular is only going to become more advanced and exciting."
Housley clarifies that digital and physical commerce are not in direct competition. Rather, each has a distinct role to play. "One of WGSN's Big Ideas for 2024 is Fluid States: by 2024, consumers and brands will inhabit increasingly fluid realities, moving seamlessly between the digital and physical worlds. This new circular existence will serve every major aspect of life, and inspire new physical aesthetics."
Angelique Hogan, Director of Retail Training at Sephora, says the global retailer's continued use of AI and AR will also transform how clients shop for skincare and cosmetics. "Never before have our clients been able to truly understand exactly what their skin needs until now," says Hogan.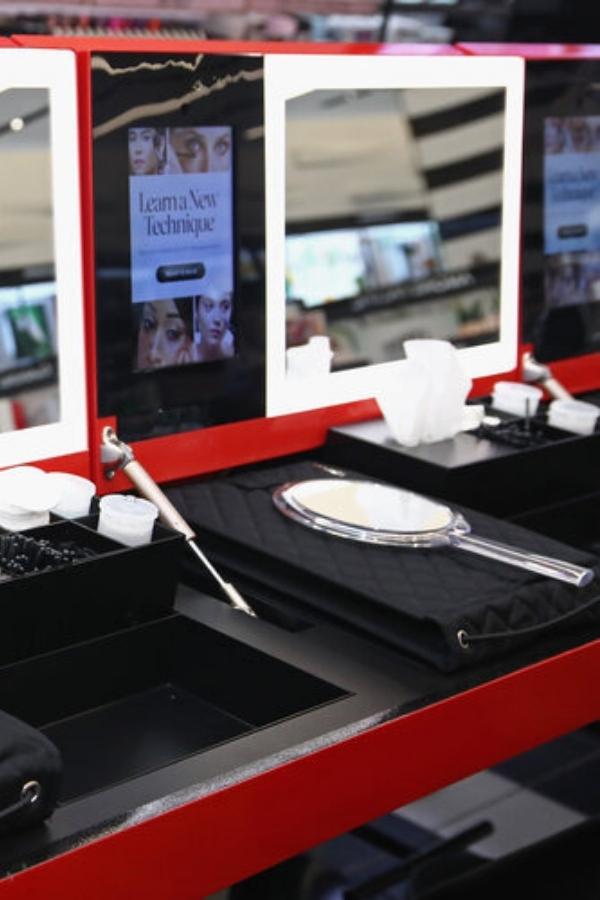 "We are currently working on a brand-new Sephora store concept that uses a variety of cast- and client-guided digital tools across all the Sephora worlds of makeup, skincare, fragrance and haircare. Hopefully, within the coming years a similar framework of Skincredible technology can be set up throughout all category offerings within Sephora," she says. "From colour cosmetics, haircare and personal – we can help assist and build our client's routines more efficiently."
In August 2021, tech-driven cosmetics company ll Makiage invested over $40 million to acquire Voyage81, an Israeli deep-tech AI-based computer vision start-up. The investment enables ll Makiage to harness Voyage81's patented hyperspectral imaging software to further enhance the company's machine learning capabilities, identifying acne in a subject's face before it forms.
Chief Executive Officer of ODDITY (Il Makiage's parent company), Oran Holtzman, says this digital experience has been a deliberate focus for the brand. "From launch, we set out to build a digital direct-to-consumer platform designed to learn from our users," he says. "We deployed algorithms and machine learning models leveraging user data seeking to deliver a precise product match, all while providing what we believe to be a superior experience to what is possible in a physical store."
As for the implications of Voyage81's technology on the industry? According to Holtzman, they're endless. "Voyage81's software is capable of mapping and analysing skin and hair features, detecting facial blood flows, and creating melanin and hemoglobin maps from a simple smartphone camera photo," he says. "The technology, combined with ODDITY's current AI algorithms, will enable leveraging users' smartphone cameras to provide unparalleled online matching capabilities and our upcoming homegrown digital beauty and wellness brands."
However, Michael Nolte, Senior Vice President Creative Director of global insights platform BEAUTYSTREAMS, cautions that consumers must remain mindful of their humanity as we shift into this new, fluid phase of cosmetic and skincare commerce, centred on hyper-personalisation and the metaverse.
"There are still many unanswered questions about the future of our digital immersions, even while the metaverse is being settled at a ferocious rate. Will we become divorced from reality as we spend more hours in a digital world? Will misinformation and confusion about who's who and who you're really meeting in the digital world deepen our anxiety?" he asks.
"As social beings, these new high-tech innovations will only succeed if we go beyond thinking about "tech for tech's sake" and be mindful to include the human and the need for human connections. Rather than replicate the physical world and its deficiencies, we should bank on tech's ability to ameliorate these connections."