When Melbourne-born Tali Roth made the decision to leave New York late last year, the interior designer made three piles: donate, cull, keep. Together with her husband and two young kids, she had spent the better part of the last few months had shuffling between rentals in Connecticut, trying to avoid a Manhattan rife with Covid-19. When a last minute flight came up, it gave Roth and her family a slim window to pack up seven years' worth of belongings. While most things went on a container to Australia, others were left for friends taking over their lease in Chelsea.
As an interior designer with a weakness for mid-century design of all kinds ("Palm Springs or Italian, I'll take either"), Roth made peace with the simple life as their furniture and art spent nearly three months at sea. "It was actually really refreshing. I was surprised with how easy it was to live in a house with just the basics," says the 34-year-old designer. "I almost forgot how much I needed things… but then the shipping container arrived and that went out the window."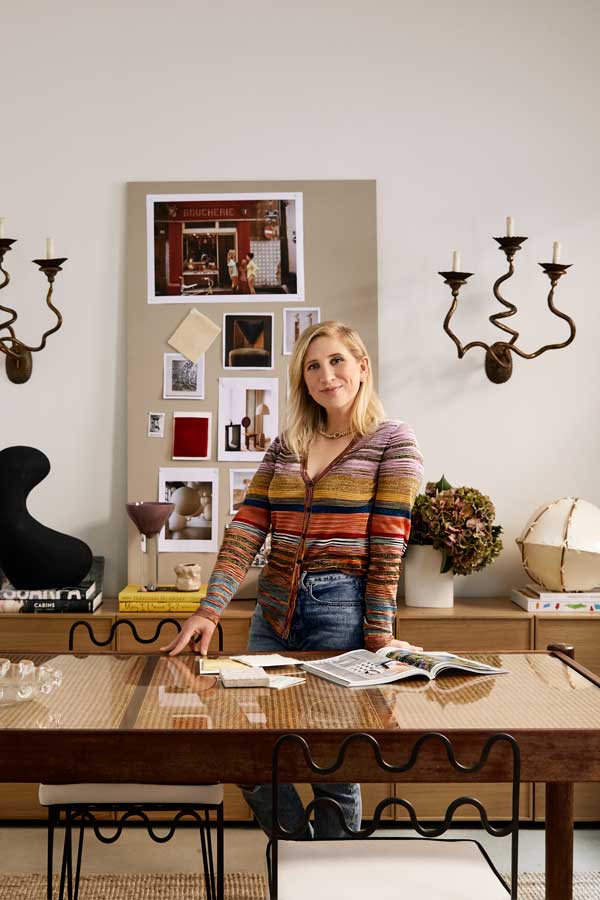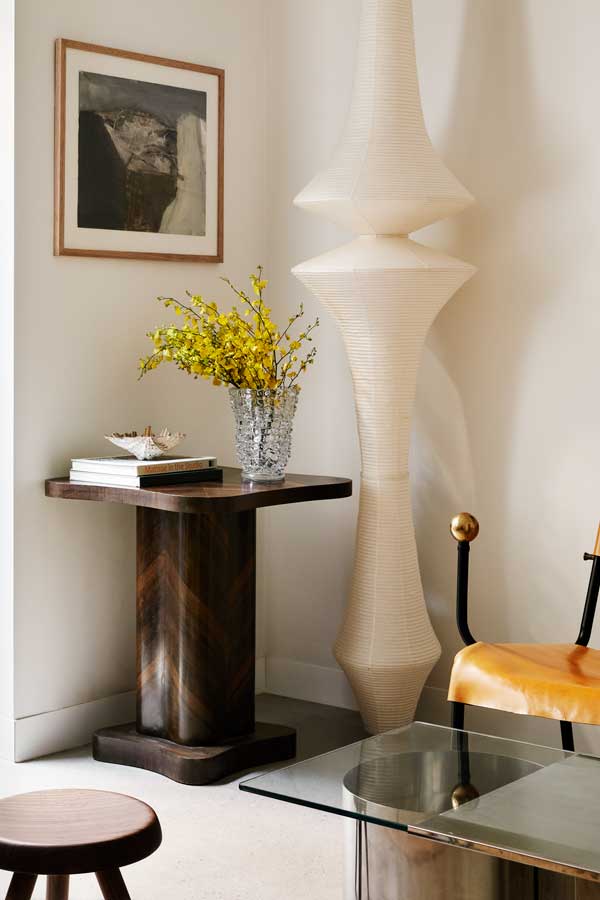 Roth quickly secured an office in a shared building in Melbourne's colourful Windsor suburb. "I knew it was going to be an adjustment from the pace of NYC but I wanted something with a little bit of a grungy buzz that's close to where I live in the suburbs but a stone's throw from the action," she says. At a compact 17-square-metres, it's become a cosy place of respite as much as a quiet spot to work and make late-night phone calls to New York where she still has projects. Faced with every interior designer's dream; four blank walls, Roth decorated with all the pieces she had accumulated abroad, adding only a few more practical items, such as a rattan and glass desk from Curated Spaces, and a timber sideboard from RJ Living, piled with books referencing everything from Milan's modernist entryways to voyeuristic tomes of other people's houses.
While she uses colour for her clients, Roth's personal preference is for a more muted palette of warm, nutty colours. Easing into her "five-year plan to be more comfortable with colour," there are pocket-sized chunks of dramatic, merlot-hued Rossa Lepanto marble and Rhodium Bahia — a natural red granite quarried in Brazil — scattered about. Created as a "home away from home to escape the kids, hold samples, host reps and share with employees," it's a world away from the playful, candy-striped "good vibes" office she shared with another designer in New York's Flatiron.
Roth's favourite piece is a 1970s table by Francois Monnet with a glass swivel top and two stainless steel cylinders for champagne and ice. "I first saw it at the G-Rough hotel in Rome," she reminisces of the last vacation she took in 2019. Set in a grungy 17th-century apartment building and decked out in cool, less obvious European and Italian modernist pieces, Roth says the interiors had a profound impact on her own design point of view. "Ever since, I've been looking for similar pieces. The low cocktail table was in our suite and it's very rare but I actually ended up finding it at Smith Street Bazaar in Fitzroy. It's completely impractical for two small kids to have at home so I put it in the office. Even though I bought the table here, it reminds me of that trip. "Mid-century Italian design is what I live for," says Roth. "But I don't necessarily maximise it in my jobs because not everyone wants to be living with barely-there upholstered furniture or an uncomfortable sofa."
Roth finds solace in sentimental pieces too, like the stainless steel cabinet her dad made or the leather chairs by Italian-Brazilian architect Lina Bo Bardi she had coveted since university. Then there's the timber zig-zag sculpture, originally sourced from 1stDibs and accidentally measured for a client in inches rather than cm. "It's mid-century vintage Italian with pops of Judaica," Roth says of the space, referencing the photograph of an ultra-Orthodox Jewish wedding, beside a towering Noguchi Akari pendant purchased from the Japanese designer's museum store in Queens. "My style," she does her best to surmise, "is just the individual parts of me."