Building on the success of the second annual #WeWearAustralian campaign, the digital platform Showroom-X has collaborated with the renowned international creative director Ken Leung on a new campaign to promote Australian fashion and Western Australia's iconic Kimberley region to the rest of the world, with thanks to the WA Government through Tourism WA.
Created to unite and bolster the Australian fashion industry during the Covid-19 pandemic, #WeWearAustralian was launched in 2020 as a rallying cry, calling on Australians to invest in local designers and brands when they most needed it.
To participate in #WeWearAustralian and help outfit more than 10,000 people in need, brands were asked to make a financial donation or pledge products (or both) to the charity organisation Thread Together, so the movement would become fully circular.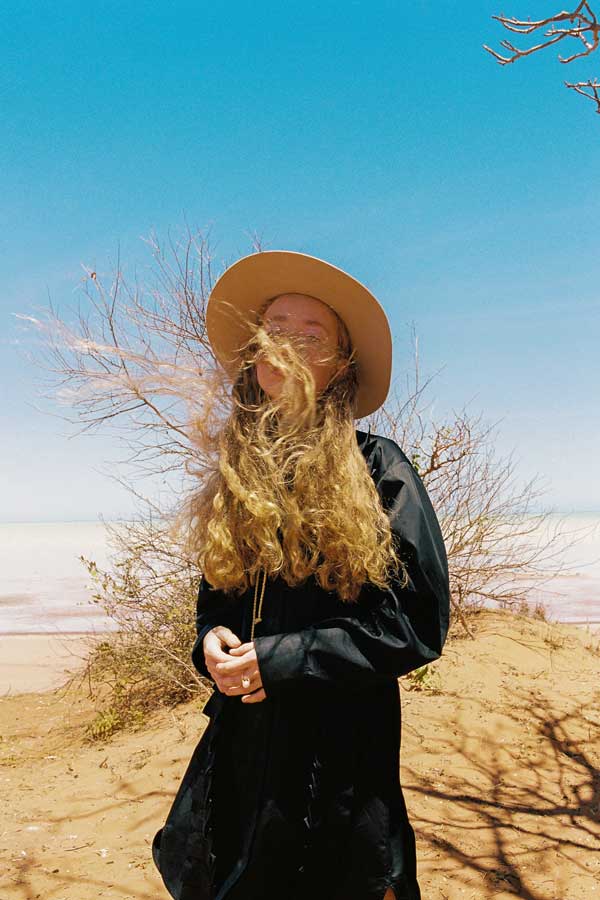 Models: Naomi Stevens and India Anderson at Modules Management, Will Kalimba and Angus Minear at Priscillas, and Cindy Rostron at Sun People Creative. Hair and makeup by Francesca Poggi at Vivien's Creative. Creative production by Claire Davies at Scotter Projects and Amanda Ashurst. Casting by Jaz Daly at Modules Management. Photo assistants: Shan Stewart and Nina Fitzgerald.
Photographs by Claire Hart. Creative Direction by Ken Leung. Styled by Kelly Atkinson.
A version of this article appears in print in our fourth edition, Page 26 of T Australia with the headline:
"Children of the Sun"
Order a copy | Subscribe