The lowdown
When you hear the word "Hermès", chances are your first association is exquisite leather craftsmanship with a butter-soft touch. Maybe silk scarves at a push. Yet the company's watch arm has been quietly producing fine timepieces for some time, launching its first line of in-house mechanical movements in 2012. The results tended to be either slim and refined dress watches or the Arceau range that expressed Hermès' growing horological credentials with ingenious complications. If you wanted a watch that was a little more robust and sporty, then Hermès was not your brand. Until now…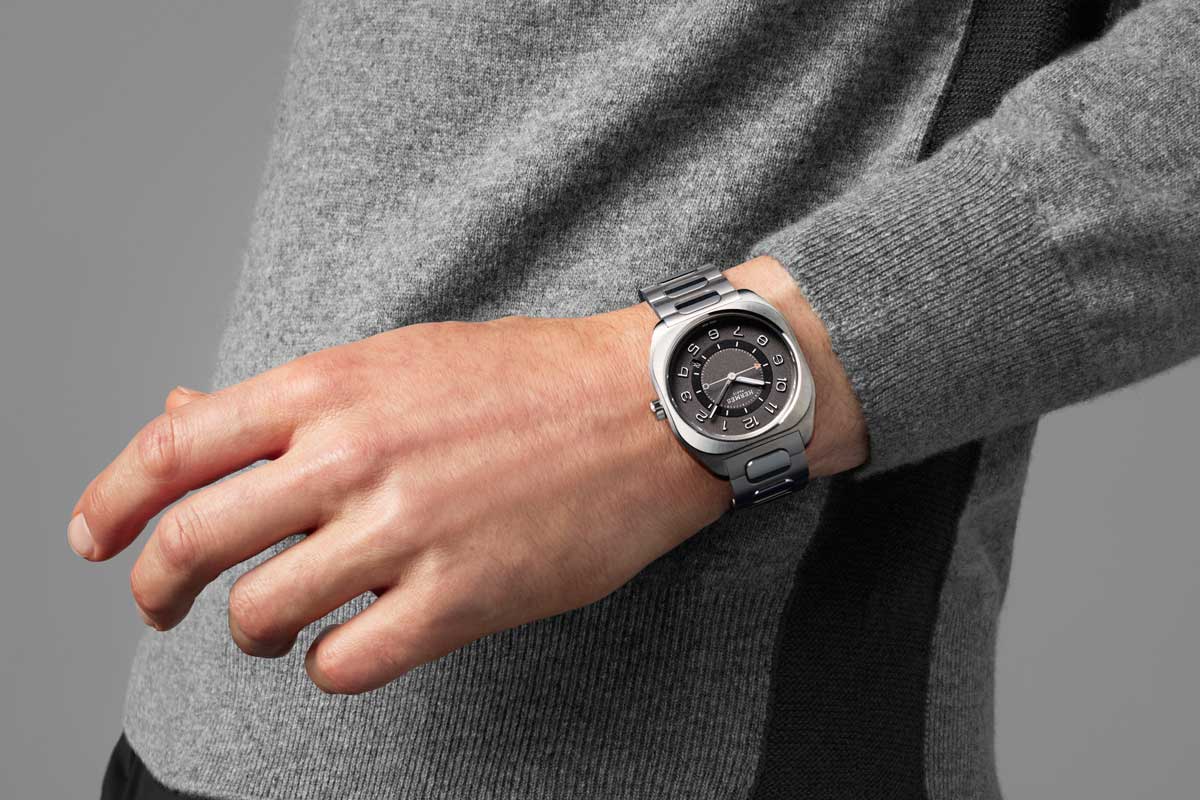 The hardware
The Hermès H08 is not a watch that's designed to merely decorative – it's built to laugh off the rigours of a full-contact lifestyle (in an appropriately stylish manner befitting a luxury powerhouse, of course). The watch is available in four iterations in Australia, three of them come with a titanium case while one has a case made from a composite of graphene, among  the lightest materials currently used in watchmaking. In other words, the H08 isn't a watch that'll weigh you down.
This featherlight case build, however, belies solid functionality. Offering 100 metres of water-resistance and a screw-down crown, it's a watch made for active wear.  Inside the movement also takes care of business by delivering a perfectly respectable 50 hours of power reserve.
Nevertheless, this is still Hermès so aesthetics remain very much front of mind. The cushion-shaped case is comprised of a circle within a square with rounded off corners. It measures 39mm in diameter and has minimal lugs to exude a neatly compact presence on the wrist that's suitable for any gender. Colour options vary depend on whether you plump for a case with or without a black DLC coating.
But the true sign that Hermès have entered new territory comes with how you attach it to your wrist. It's available either on a titanium bracelet or on a rubber strap in black or orange. Yes, that's correct. Hermès – the grandmaster of leather goods – have deliberately eschewed their trademark speciality to fashion the H08 in its all-action guise.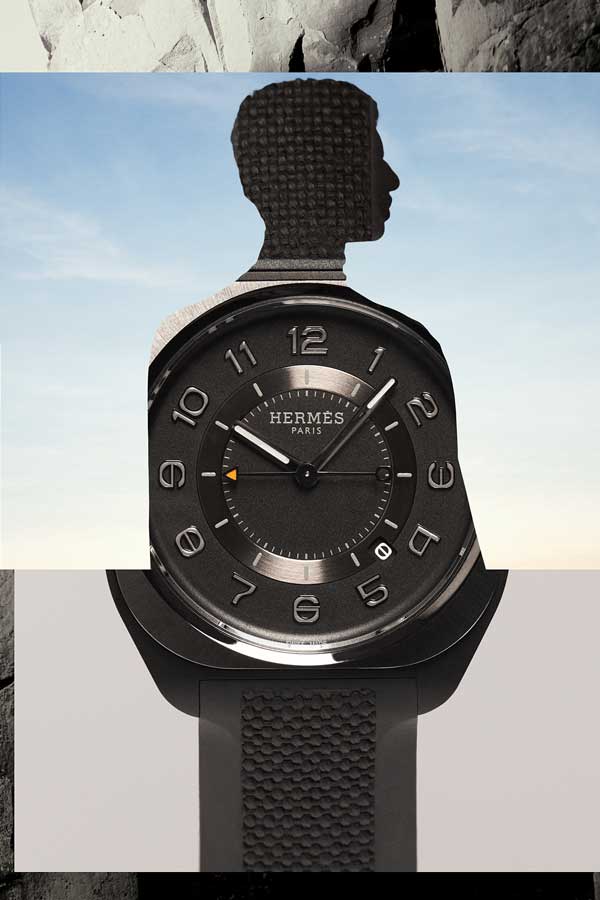 The verdict
This feels like a smart and necessary move for Hermès in the context of wider trends.  In the watch world, dress watches are increasingly taking a backseat to sportier models in the luxury sector, with Covid only accelerating our collective unbuttoning. The H08 may deliver greater muscularity that Hermès' previous designs, but combines form with function in a highly wearable guise. From $8,730, Hermes.com