They never saw it coming. As eager fans filed into Sydney's Enmore Theatre on a summer night in early 2021, there was little reason for suspicion. They had converged from all corners of the city to spend an hour or two with Lime Cordiale, the pop-rock outfit of brothers Oli and Louis Leimbach. The evening proceeded in the duo's typical style — a flurry of songs thick with bright, beachy instrumentation and self-aware swank. It was the final date of their east coast tour and they weren't about to go quietly. As the reverb faded on the sixth track of their set, the band decided they'd take the sold-out home-town crowd by surprise.
Idris Elba appeared from somewhere in the wings. Famed for his roles in "The Wire", "Luther" and "The Suicide Squad", the British actor and musician was met with a roar of delirium. The room underwent a kind of meltdown. How, and moreover why, could this be happening? The two musos from Sydney's Northern Beaches and the international legend. As the band launched into the rippled melody of "Unnecessary Things", the night became all the more inscrutable and electric. Elba floated across the stage with impish ease as he gifted his guest vocals to the audience. It was only a pair of dark shades, glinting in the swirling downlights, that gave away this impromptu band member as a movie star.
Unbeknownst to the crowd, the unlikely trio was already deep into a studio session that would birth a mini-album, "Cordi Elba", released in January of this year. It all came together quickly. Elba had just relocated to Sydney to film George Miller's epic fantasy "Three Thousand Years of Longing" opposite Tilda Swinton. The band was having little luck sourcing the perfect vocalist to appear on a rework of a track. While Elba drove around town on his days off, catching snippets of Lime Cordiale on the radio, the brothers were blasting his boisterous remix of Wiley's "Boasty" as a daily pre-show ritual. They were each fans from afar. It wasn't until their mutual publisher at Universal Music pitched them to each other that the penny dropped.
"I think we were all searching for something new," Oli says. "Maybe we pulled Idris out of the boombox in our green room…. Talked him out like a genie." Elba is a measure less fanciful. "I was at a junction, musically," he says, his words punctuated, as they often are, with a cheerful expletive. "I'd joined with a new publisher and they were like, 'Do you want to do a writing session with Lime Cordiale? Or do you just want to be over there pretending to make music?' " His reply: an emphatic "of course".
That first day in the studio was polite but unsteady. Elba approached the session with trepidation, nervous about proving himself as a lyricist. "I was half expecting them to be like, 'That's not what we were really expecting, but thanks. We loved you in "The Wire",' " he deadpans. Likewise, the Leimbachs worried that their would-be collaborator had one eye on the door. When their high-profile guest reached for his phone to pull up a song idea, the pair assumed he was calling himself an Uber to make a hurried escape.
A few hours passed and the track that both sides had signed up for was essentially complete. They were free to wrap things up. Then, fairly unexpectedly, Elba brought out his laptop to workshop a demo — drums, a bassline, a verse of vocals — that he'd made in his trailer on set. Hesitation gave way to febrile excitement. As the trio pored over their most prized references — from the ska theatricality of Madness to the industrial funk of Gorillaz — the atmospheric shift was immediate. They had committed to the experiment.
"It felt like we were in our mate's bedroom making records," Elba says. "I'm talking shoes off, you know what I mean? I was constantly trying to get the boys drunk. The wine or the tequila would come out and they weren't saying no, so that was good." A second track emerged from that haze of spitballing and shared bottles. It was the one that broke the ice, a rollicking shout-along gem named "What's Not to Like". "It made us go, 'Oh, we're friends now'," Oli recalls.
Elba has been embedded in the music industry for decades, but was known for his DJing and athletic rap verses more than his singing voice. He found the recording process asked for a fresh creative approach, incorporating his dramatic register to hit all the required notes. Lime Cordiale watched him cut vocals with all the flourishes of a stage performance. The resulting tracks have a growling timbre that flits between haunting and lightly flirtatious. It sounds nothing like what the band has released in the past.
"You've got all the keys in the piano, right?" Elba muses. "And that piano can play everything from folk to classical to reggae to rock. Well, I was working with the incredible George Miller on a film that was very different from what he's known for. But he was using the same eight keys he's used to make all his films. Essentially I've been doing that all my life, too. I just use the one talent that I've got — which I guess is that I'm an artist with a massive imagination — and I apply that same imagination to both a screenplay and to working in a studio. It's the same eight keys in a different application."
When evoking that Australian visit, the actor often mentions learning to "let things flow". While Elba's writing process had in the past involved deciding on a strict genre in advance, the Leimbachs encouraged him to embrace his stream of consciousness. "Without them knowing it, they were teaching me to be a musician in a different way," Elba says. Business as usual suddenly felt inadequate.
But in truth, Elba had started to buck against his comfort zone earlier that year. In March 2020, in the early stages of the global pandemic, he'd tested positive for Covid-19 and found himself holed up in New Mexico, stuck in isolation and mired in uncertainty. As a means of processing the experience — including the anxiety that plagued him as a lifelong asthma sufferer — he decided to learn acoustic guitar. Toying with the few chords he gleaned from YouTube for little more than his own enjoyment, Elba ignored his instincts and recorded freely. He allowed "all these weird ideas" to percolate, unrestrained by genre or his trademark perfectionism. His priorities had evolved. As he saw it, "Tomorrow's not really promised, so do what you want," he recalls. "You don't know what's going to happen so just go for it."
Elba is interchangeably earnest, in a way that moves you, and brilliantly offhand. It's a quality specific to all three men and perhaps the crux of their seamless cohesion. From Lime Cordiale's fledgling singles to the band's ARIA-winning studio album, "14 Steps to a Better You", the brothers have always lent a tender relatability to their grooves, never so indulgent as to be detached from reality. The sons of a classically trained cellist, the two have a reputation as upbeat surf rockers that at times belies the complexity and depth of their skill. Known to enter something of a fugue state on stage, Louis brings shades of intensity to the band's playful, brassy hooks with out-of-body vocals. Reviewers frequently liken him to a young Michael Hutchence. Oli, the lead guitarist, is a graduate of the Sydney Conservatorium of Music, where he studied classical clarinet among opera scholars who rehearsed their arias in the bathroom cubicles.
As songwriters, the pair manage to imbue an impossibly laidback jam like "Addicted to the Sunshine" with an environmentalist bent. Their lyrics are as much a tongue-in-cheek pastiche of coastal hedonism as an endorsement of its sunny appeal. For all their shaggy haircuts and retro safari suits, the two tend to be quite serious. Ever mindful of what they eat and active on the subject of climate change, they partnered with a renewable energy organisation to coordinate carbon offsetting for their latest tours. Their striking album covers feature Louis' artwork — linocuts painstakingly crafted with a folk beauty reminiscent of '90s Mambo.
They're seriously successful, too, with Spotify rotations in the millions, a coveted spot on Post Malone's London Cowboys label and regular placements in the Triple J Hottest 100 countdown. If there was ever a time to rest on their laurels, it would be now; they could surely churn out standard fare and the fandom would follow. But like their British collaborator, they aren't interested in stasis.
Elba points to a simpler commonality. "I think you could take most possessions away from us, but as long as we could make music, we'd be all right," he says. It's a thought echoed by his wife, the Somalian-American model Sabrina Dhowre Elba, who was backstage at that surprise Sydney gig. Oli remembers her turning to him with gratitude. She was glad to see Idris having such a good time, and wondered aloud if her husband would be happier making music rather than films. He sometimes felt as if he might be in the wrong industry, Sabrina observed. Idris was long hounded by James Bond rumours and was the recipient of both an OBE and the title of People magazine's "Sexiest Man Alive" — one can imagine the sweet release of playing a DJ set for an anonymous crowd in a dark room.
In interviews, the group is familial in their camaraderie, but there remains a noticeable wide-eyed admiration for the eldest member. The Leimbach brothers are still pinching themselves. After all, they had spent the better part of a decade chasing radio rotation and playing any small venue that would have them, including local birthday parties. Their parents once lent them $10,000 to extricate the band from a contract they regretted entering into in the early days, mortgaging their house to raise the funds. Repaying that debt with their recent earnings was a satisfying moment for the brothers. Musical ability may have been in their blood, but success was hardly promised.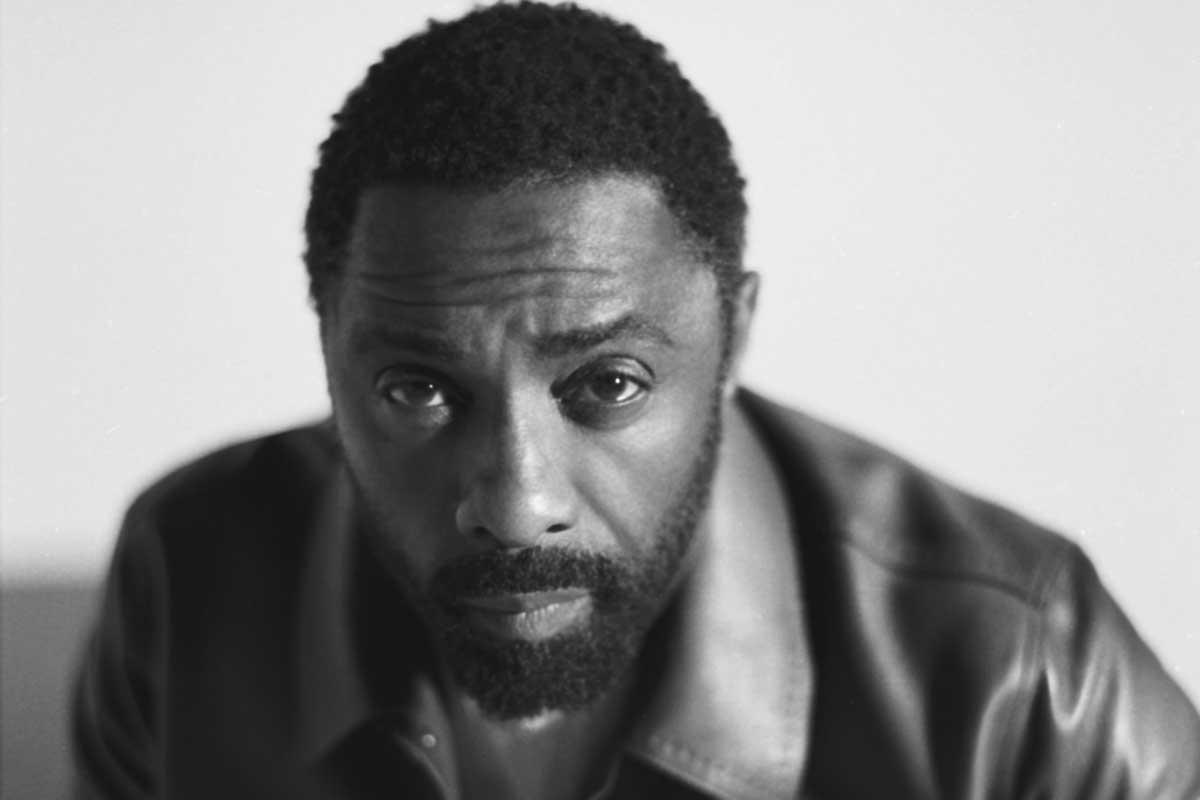 If you were to ask Oli and Louis, the surreal factor isn't helped by Elba's at-times bizarre tangents. In crafting the song "Holy Moley", he rhapsodised in the recording booth on the tether between the mystical Arabic djinn and the intoxicating effects of gin. He was drawing inspiration from, it turns out, his fantastical role in Miller's upcoming film and his time as a brand ambassador for Tanqueray. In classic fashion, as Elba reflects on his creative process, he breezes from stoic seriousness to good humour. "'Junipers jumping out of my pituitary gland'?" he says. "I don't know where that lyric came from."
His inventiveness is what awes the Leimbachs, less so his celebrity. "That song is one where even Louis and I don't quite know the depth of what Idris is singing about," Oli says. "I kind of love that. There are parts in his head that still haven't been explained to us."
Though the brothers are far too modest to volunteer that they're cut from the same cloth as their writing partner, it's apparent to any casual listener. Favouring a challenge over a free ride, they share the impulses of poets more than those of pop stars. In the rare moments when Elba and the brothers aren't speaking the same conceptual language, it's a source of stimulation rather than anxiety. Neither party came to the project looking for the familiar. "Working with Lime was one of the rebirths of my journey as an artist," Elba says. "It's taken off the restraints that I had, you know?"
With Elba back in London on yet another film set, the Australians are unsure when they might have the chance to meet again. This was partly by design. "There wasn't really an end goal," Oli says. "I don't know if we even got to the end." Deliberately left unfinished, their collaboration exists in perpetuity — something they can revisit and regenerate at their collective leisure. They're certain that when schedules and travel restrictions allow, they'll find themselves back in a studio with their shoes off and the tequila flowing. It's a thought that makes them jostle like schoolboys with a secret plan. It would seem the trio has a lot left to create with those eight piano keys.
To see more of our cover star, watch our exclusive video interview where Elba answers T Australia's famous rapid fire interview.
A version of this article appears in print in our fifth edition, Page 64 of T Australia with the headline:
"Idris Elba & Lime Cordiale"
Order a copy | Subscribe