A new gallery and cultural precinct on the Gold Coast is shaking up the Queensland stereotype of lavish entrepreneurism and rampant development. Located at HOTA (Home of the Arts, pronounced "Hotter"), the precinct name riffs on its warm-climate surroundings and makes the statement that art isn't just found in cultural centres such as Melbourne and Sydney. "It's not just about theme parks and pristine beaches here. People want art and cultural experiences, too. We now give you a reason to experience both," says HOTA CEO, Criena Gehrke, of the growing demand for art institutions on the Gold Coast.
HOTA promises an immersive experience in the spirit of Tasmania's MONA. The precinct is set on 17 hectares, including 7.5 hectares of parkland, and Gehrke says visitors are encouraged to swim in the lake, find the hidden adventure trail and browse the new gallery, which opens on May 8, barefoot. "If Hobart's MONA is [seen as] dark, then HOTA is light," Gehrke says. "MONA played a huge part in shifting our perspective of Hobart and here on the Gold Coast we're all about embracing what we're best known for — our landscape — and putting art among it."
Gehrke, a native Queenslander who returned home in 2013, spent more than a decade working in Melbourne. She was instrumental in the development of City of Gold Coast's Culture Strategy 2023 and prior to that headed the Australian cultural development organisation Arts Access Victoria. She knew that to make the HOTA precinct a success she had to stick to her vision. "The Gold Coast has been perceived as unsophisticated and disengaged, but our audiences are just as curious if not more engaged than some might be in cities like Melbourne," she says. "This perception of the Gold Coast being full of cosmetic surgery and meter maids, well, last time I looked… it's a myth."
HOTA gallery director Tracy Cooper-Lavery has been instrumental in securing some blockbuster exclusives including "Contemporary Masters from New York", on loan from billionaire collector Jose Mugrabi. His collection of Andy Warhol, Jeff Koons and Jean-Michel Basquiat (below) will travel to the Gold Coast for the first time. "Tracy is well connected in the art scene here and abroad, and Mr Mugrabi's decision to say yes is clearly a reflection that the Gold Coast has a growing reputation of being an interesting, vibrant and contemporary city that has a cultural arts vibe and can be trusted," Gehrke says.
The powerhouse duo is among a host of women rewriting arts and cultural history on the Gold Coast, including Aimée Lindorff, director of the Gold Coast Film Festival, and Bleach* festival's artistic director, Rosie Dennis. The lineup of this year's Blues on Broadbeach festival so far includes eight female solo artists as well as the many women in bands.
Despite strong female representation across festivals on the Gold Coast, when it comes to state art institutions in Australia, just 12.5 per cent of CEO/director roles are occupied by women, compared with 61.36 per cent for the sector as a whole, according to the Countess Report. "Galleries do have a rich history of having female leadership at regional level, but many state institutions are still run by men. It would be great to see this change," Gehrke says.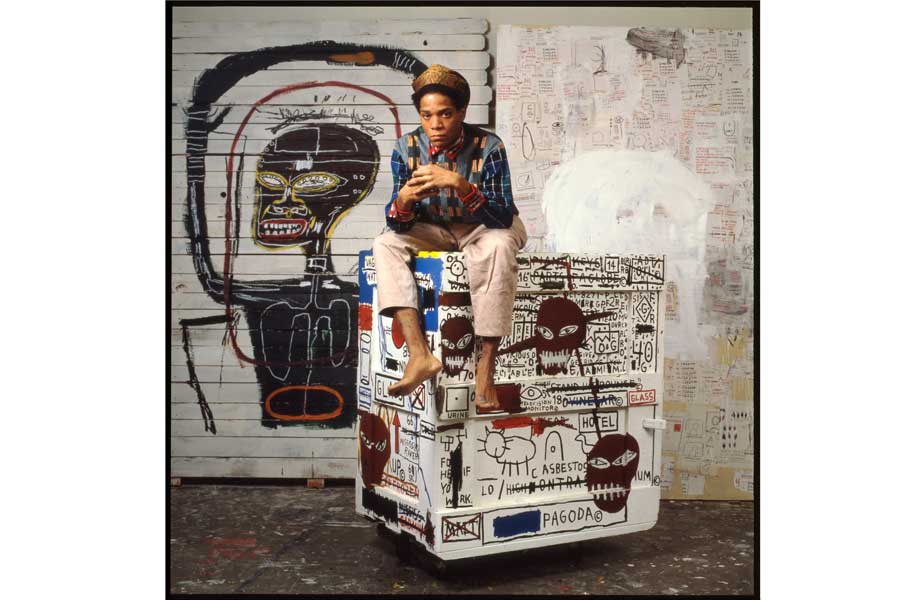 In her four years at this popular precinct, Gehrke has opened a landmark pedestrian bridge and an outdoor stage and concert lawn which lured Nick Cave to perform in 2019. And where else but HOTA could you have heard Tex Perkins playing the banjo while singing "Rainbow Connection" to a pandemic crowd-limit of 100 last year?
"Solid Gold: Artists from Paradise" kicks off the exhibition calendar in May and is designed to spotlight local artists. From Japan-born, Tweed Heads-based Hiromi Tango to screenwriter and artist Samuel Leighton-Dore, Libby Harwood and Michael Candy, it's all about artistic bling over sun-kissed sin here.
"The Gold Coast art scene hadn't, for the most part, been uncovered and nurtured and brought to the surface the way it required," Gehrke says. "It did have an emerging potential that with the right kind of approach and investment would shoot into the stratosphere and, fortunately, that has finally happened."
Solid Gold: Artists from Paradise, May 8–June 20, hota.com.au