Open any skincare obsessive's bathroom cabinet and you'll likely confront a myriad of jars, bottles, pots and capsules housing some form of skincare. Hundreds of dollars worth of beauty products that promise radiance, firmness, detoxification or hydration (among many things), most formulated with only the face in mind. The skin on our face and neck reportedly makes up only 0.06 per cent of the total area of skin that covers our bodies, and yet the vast majority, 94 per cent to be precise, receives almost 0 per cent of our attention (or budget). 
Sure, search behind the physical exfoliants and fake tan and you might find a pump pack of Chemist-bought, no-frills body lotion. But the research and technology that lures you to invest in (yet another) serum will most likely be missing. That, however, is changing as beauty brands launch more sophisticated, efficacious – and expensive – body-specific products to their offerings.
Sharon Neale, who is Mecca's head of fragrance, hair and body category, shares that she's seen this elevated body care offering be welcomed enthusiastically by Australian consumers. "At Mecca we've seen a significant increase in consumer interest for the body category with sales having more than doubled in the past two years. The reason for this being a movement that we like to call the 'skinification of the body'; customers are learning to treat the skin all over their body with the same care as they would the skin on their face."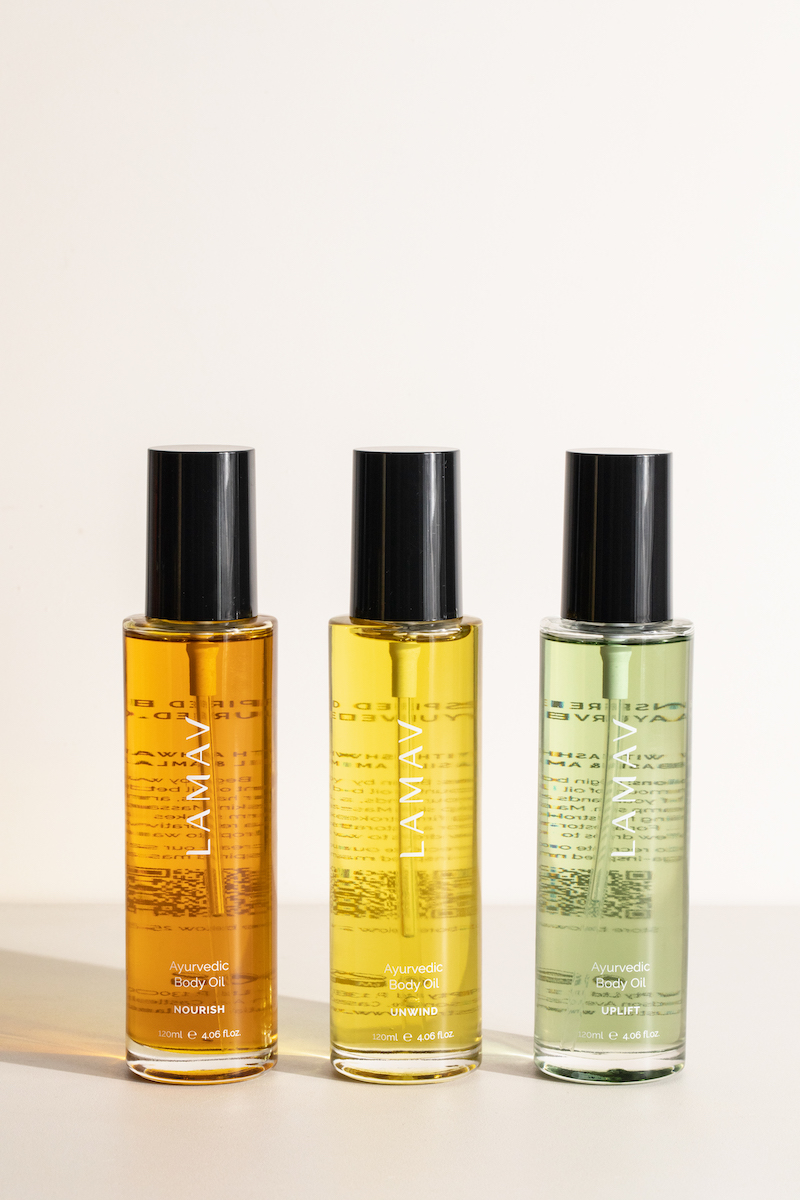 The Great Unloved
Dr Tarj Mavi, the founder of skincare brand Lamav, acknowledges the inequality between products made for the face and body with empathy, explaining that "So much of our identity and how we present ourselves to the world is expressed in or on our face, so it's understandable that we're willing to spend more time and money [for] the skin on our face to look its very best." As a by-product, and especially in the cooler months, that leaves the majority of our skin unexfoliated, dehydrated and – more plainly – simply unloved. 
Dr Mavi counters that our bodies shouldn't go neglected. "Our skin is the first line of defence against the elements and [it's] the biggest organ we have, which is why it's incredibly important to look after your skin to keep it happy and healthy."
A number of beauty brands have identified this chasm, Dr Mavi's offering included, and are launching body care products that are made with the same standards of efficacy, use of active ingredients and general care around packaging, marketing and education, as they might for skincare releases. 
Early Adapters
Paula's Choice is something of a pioneer in the body care space, having launched body-specific products containing chemical exfoliants like alpha hydroxy acids (AHAs) and beta hydroxy acids (BHAs) to the market two decades ago. Historically, the Seattle-based brand had lent on their roll call of active ingredients as the heroes in their skincare SKUs – introducing technically correct terms like hyaluronic acid, retinol and niacinamide into many of the average consumer's beauty vernacular long before it was trendy – so it figures that they used the same approach to body products. But this set them apart from their competitors, who traditionally launched and marketed 'lifestyle' leaning body lotions, which were heavy on fragrance and light on efficacy. 
Desiree Stordahl, director of applied research and education at Paula's Choice says that "even to this day, it's rare to find leave-on body exfoliants formulated within the correct pH range to perform their keratolytic action and without irritants like denatured alcohol and fragrance. Those first two Paula's Choice body treatments [the AHA and BHA exfoliants] paved the way for taking body care to the next level."
Side-Stepping the Suburban
The question, more interestingly, might be why Paula's Choice chose to diversify in this way – with many beauty brands trying their hand at more lucrative SKUs like fragrance or cosmetics before launching more 'suburban' products like body moisturisers or washes. 
Stordahl explains there was (and still is) a gap in the market. "A lot of brands take a 'one-size-fits-all' approach to body care, but we know one person's skin concerns can be vastly different from another's. There's so much potential to expand [the category] to treat a wide array of concerns with highly targeted formulas." And she's right. Peruse any beauty retailer's shelves and you'll spot entire lines dedicated to dry skin types, or older skin or congestion. Body products are largely sold as 'all rounders'; bulk made for every type and concern. 
Lamav's line similarly offers something that doesn't exist at-large in the body care category – an Ayurvedic approach to body care, creating certified organic formulations that include scientifically proven bio-actives – but which also encourages the traditional practice of abhyanga (self-massage). This holistic angle has been a key to the body range's success, according to Dr Mavi. "It has been gratifying to witness [those] who have embraced the traditional practice of abhyanga as part of their regular routines. The growing recognition of the therapeutic benefits of this practice highlights a shift towards holistic self-care and a deeper appreciation for ancient wellness traditions." 
A Skincare Mentality
Necessaire, a genderless body care brand founded in L.A which is stocked locally at Mecca, and Monat, a big US-based brand that also makes haircare and skincare, have both helped to reinvigorate the category for Australian consumers – offering chic products that go well beyond the basics most people buy from the supermarket. They both apply a 'skincare mentality' – resulting in innovative textures (check out their body serums) and results-driven formulations (the exfoliants in particular). Plus, their minimalist packaging looks far sexier in your bathroom cupboard than a one-litre pump pack of sorbolene. 
Moroccanoil might be an unexpected addition to the body care category given the brand's roots (pardon the pun) in haircare, but it hasn't dampened the success of their 38-product range which launched in March. For founder Carmen Tal, the expansion was organic rather than strategic – the inspiration coming from the ways their hero argan oil product was being used. Global body line ambassador Jemy Dayrit recounts to T that "after hair stylists applied Moroccanoil Treatment to a client's hair [Tal noticed that] if there was any excess, they would rub it on their arms and elbows. This was a big "a-ha" moment [for him]… It was a natural extension for the brand." 
Dayrit says of the consumer reaction, "Everyone's always impressed with absorption, scent, and overall feel. This is a result of argan oil and squalene being rich oils that match the sebaceous glands in our skin's natural barrier." Which, again, sounds like something a founder might say of a high-end night cream or facial oil, rather than something designed for scaly legs that are likely to spend the next few months hiding under trousers and track pants. 
But that's exactly the dismissive mindset that fed the black hole of body care products we've too long stood on the edge of. Now, thanks to a new breed of refined offerings we might be sufficiently inspired to not only add a body serum to cart, but also use a shower scrub with the same enthusiasm we reserve for our nightly seven-step routine, or weekly face mask. And for that, 94% of our skin is going to thank us.
More expert beauty coverage from T Australia: