As much as I've had the great fortune of travelling the world to explore food cultures and traditions, I'm always happy to come home with the resounding sensation that what we have here in Australia is one of the best food cultures in the world. Sure, nothing beats eating one of Madam K's banh mi fresh from her street cart in Hoi An, Vietnam, or the sweet crunch of new-season hazelnuts in Piedmont, Italy — especially when paired with freshly harvested white truffle. But what we have in Australia is a migration history that has led to us being able to access a wealth of global flavours in their near-pure form, often right next door to one another — and I have to admit, the FOMO part of me rejoices in that fact. I want it all, I want it now and I want it to be damned good.
Trend-wise, the individualisation of food venues is providing a much-needed rest from the cut-and-paste of many new restaurants over the past few years, but from a cultural perspective it's clear 2021 will continue to see the rise of cuisine from India and Sri Lanka, with chefs such as O Tama Carey at Lankan Filling Station in Sydney and Helly Raichura of Melbourne's Enter Via Laundry offering modern, considered takes on ancient cuisines without losing any heart or soul in the process of creation.
Over the past decade we've seen our dining landscape evolve on account of several shifting winds, not least the explosion of food in popular culture. TV shows including Netflix's "Chefs' Table", Vice's "Munchies" and a show I happen to find myself judging on right now ("MasterChef Australia" on Ten) have opened the kitchen doors to the public, demystifying the world of professional cookery. Thanks to shows such as these, words like "macaron", "sous vide" and, yes, even "hibachi" have become familiar in most households, and our food IQ as a nation has expanded exponentially. With that, perhaps we feel a little more confidence cooking in our own kitchens as well as dining out.
Social media has also proven a vital tool in the world of Australian food culture. For a while there, it wasn't uncommon to see chefs stirring sauce with one hand and scrolling through Instagram with the other. It has become a way to connect with the industry across the world, to compare notes and ideas without having to leave the kitchen. Want to see what Ana Ros is cooking at Hiša Franko without travelling to rural Slovenia? Yotam Ottolenghi in London? Just jump online and take a look.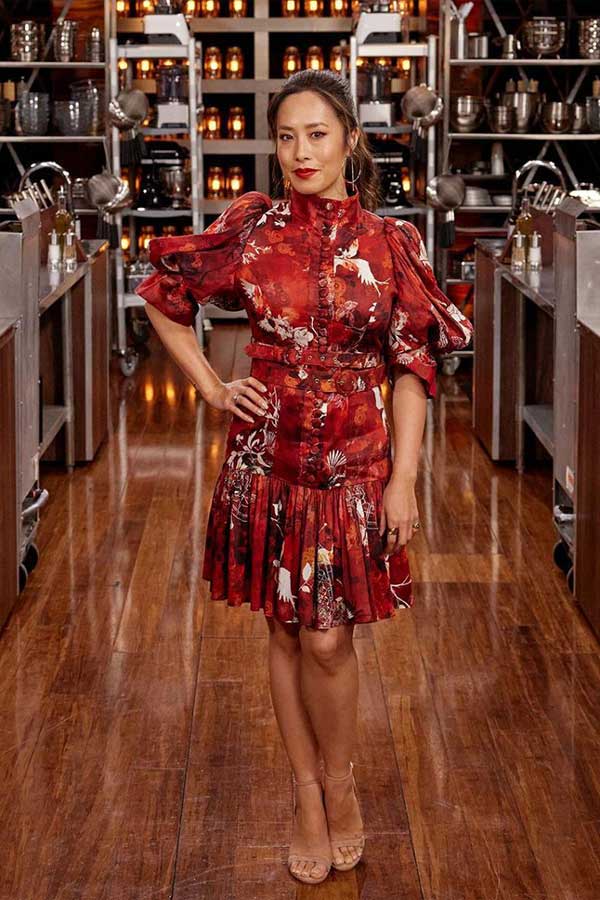 It begs the question, does the media influence the way customers dine to the same extent these days? While I cut my teeth during a time when food writers and critics were feared and revered, I don't know if the same can be said today. Of course, there will always be a relevant space for professional opinions on food, but I also think we need to give diners a little credit for using the zeitgeist as a source of information instead of relying on the opinions of a very well-fed few. Long gone are the times when a review could make or break a restaurant — these days, a high-quality offering mixed with a solid social media strategy might just as effectively help you find an audience who wants to pick up what you're putting down.
What are the changes in dining for a post-Covid world? Possibly a much-needed invocation of the law of attrition when it comes to how many restaurants exist for the number of staff in hospitality and the size of the dining population. It's not something people want to talk about, but it's definitely what the industry is saying behind closed doors.
Those restaurants remaining have a tough ask, with the growing diversification of the scene thanks to dining by delivery and all its iterations. The challenge will be to focus on creating an experience that you can only get by dining out. Social media and delivery apps aside, there is no substitute for true hospitality and the warm ambience of dining among strangers, hot food served on plates and no washing up to do.