With anticipated releases from veteran authors to mesmerising debut novels, there is so much to look forward to this year. Whether you're here to scope out new releases for 2022, abide by your New Year's resolution to read more, or find your next A Little Life, there is plenty to add to your reading list from authors on our very own soil.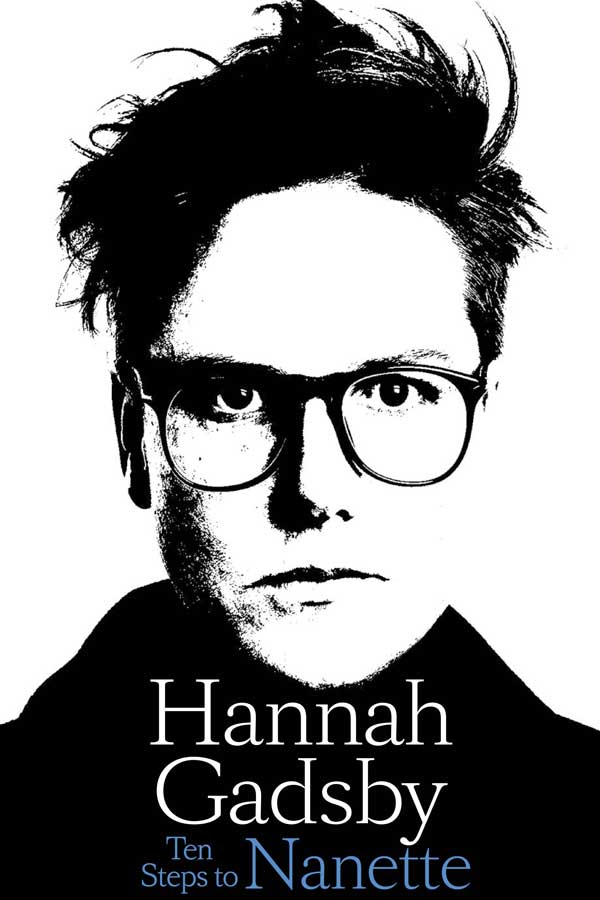 "Australiana", Yumna Kassab (Ultimo Press, March, 2022)
One small town, a multitude of stories woven together by Yumna's unique storytelling that is less like a short story collection and more a layered novel. Detailed characters and stories come alive amidst a never-ending drought where secrets hide, violence simmers, and the friction of class separations are inescapable. "Australiana" is poetic, wise and peppered with black humour.
"Ten Steps To Nanette", Hannah Gadsby (Allen & Unwin, March, 2022)
The equal parts harrowing and hilarious memoir from Australian comedian Hannah Gadsby. She transformed comedy with her show Nanette and now ushers us through the definitive moments in her life that birthed the show with emotional honesty. As she says herself: "There is nothing stronger than a broken woman who has rebuilt herself".
"The Bookseller At The End Of The World", Ruth Shaw (Allen & Unwin, March, 2022)
At times funny and others heartbreaking, this is a memoir of a bookseller who runs two tiny bookstores in the deep south of New Zealand. You will find stories of characters who have visited Ruth's stores, her musings on life and books, and some unpredictable adventures she's undertaken in her life. This is a book that will make you want to read more.
"A Solitary Walk On The Moon", Hilde Hinton (Hachette, April, 2022)
Hilde Hinton, the bestselling author of "The Loudness of Unsaid Things", returns with a joyous new novel that gives us insight into the lives of people we pass on the street. It is written with enough power to break, only then to mend, our hearts with wisdom and unforgettable characters — a novel for those who would call Eleanor Oliphant and Olive Kitteridge a friend.
"No Hard Feelings", Genevieve Novak (Harper Collins, April, 2022)
Hailed as the ultimate binge-reading novel, written with sly wit, Genevieve Novak's debut heralds a new voice in contemporary Australian fiction. The story centres around Penny, who is stuck in a metaphoric limbo, waiting for her on-again-off-again boyfriend, a promised promotion, and for her "real-life" to start. A story where "Fleabag" meets "Sorrow and Bliss" with a dash of Dolly Alderton.
"All Mixed Up", Jason Om (Harper Collins, April, 2022)
Jason Om was 12 when he witnessed his mother die of a heart attack and blamed himself for her death. Insert a "mixed-up" family made up of parents and siblings from all over the world with different religious beliefs and strong personalities. So begins this candid and heartfelt memoir about trauma, identity and acceptance, yet above it all, it is a celebration of authenticity, difference, and love.
"The Uncaged Sky", Kylie Moore-Gilbert (Ultimo Press, April, 2022)
In 2018, a British-Australian academic was falsely charged with espionage. This is the true story of Kylie Moore-GIlbert's great battle to survive 804 days imprisoned in Iran. "The Uncaged Sky" is a visceral account of survival, courage, resilience, hope, and what it means to be free.
"Killer Thinking", Tim Duggan (Pantera Press, May, 2022)
From the author of "Cult Status" comes the only guide you'll need for creating, developing and recognising ideas that will change the way you work and live forever. Tim Duggan looks at creativity as being the key to killer ideas and shows you how to master its skill.
"Scrubbed", Dr. Nikki Stamp (Allen & Unwin, May, 2022)
A raw and real memoir from one of Australia's leading cardiothoracic surgeons, Dr Nikki Stamp. It overflows with breakthroughs and breakdowns as the realities of surgical training and the sacrifices needed to reach the pinnacle of this career is revealed. Filled with the honesty of "This Is Going To Hurt" and the beauty of "When Breath Becomes Air".
"Enclave", Claire G. Coleman (Hachette, July, 2022)
A powerful novel that explores a future of surveillance, disruption, control and segregation, which is delivered in the tradition of Margaret Atwood, Naomi Alderman and George Orwell. Enclave is a novel for fans of dystopian fiction, from the critically acclaimed author of "Terra Nullius" and "The Old Lie".
"Pomegranate and Fig", Zaheda Ghani (Hachette, June, 2022)
An evocative and beautifully written debut novel that takes us from Afghanistan to India and Australia. It is about tradition, family and the double-edged sword of hope and sorrow that a new country will bring from the disruption and tragedy of war and displacement on families.
"Against Disappearance", Liminal & Pantera Press (Pantera Press, August, 2022)
A collection of new essays from First Nations writers and writers of colour who bend boundaries, call on the past and envision new futures. These pieces talk about the intricacies of trans becoming, talk to the acts of violence on stateless peoples, tradition, politics and place. Each essay asks questions and shares stories for those who have been diminished or ignored in the writing of history.
"The Devastating Fever", Sophie Cunningham (Ultimo Press, September, 2022)
Alice, a writer, is stuck in the middle of a plague and finds herself trapped with the ghosts of writers past. This is a wry, relevant and witty literary novel about writers and their creative struggles in the 21st century. If you loved "The Museum of Modern Love" and "The Strays", this is for you.
"Marshmallow", Victoria Hannan (Hachette, September, 2022)
An unforgettable novel that follows five friends who are dealing with a shocking death. It delves into the impact of grief on love and friendships and how it interconnects with class, gender, race and sexuality. From the author of Victorian Premier's Literary Award winning novel, "Kokomo", Victoria Hannah returns with a powerful exploration of the human condition.