There are the New York cultural institutions that are steadfast and unchanged by the passage of time. But one of the beautiful things about New York City is that a new show's curtains are raised every night, a new hotel offering a different perspective on quiet luxury opens its doors, and a new restaurant adds another dimension to the city's famed and expansive culinary scene.
The evolution of a local legend
Gansevoort Hotel, Meatpacking District
If ever you stay at the Gansevoort Hotel, plan to arrive when it's already dark. It is the early hours of the morning when I arrive, and the stone-cobbled streets  glow from the soft light being emitted from not only its own windows, but the ones of the shop fronts across the way. I've arrived in New York many hours later than anticipated, after coast-wide delays have meant I've spent the better part of the day in airport lines, redirected and turned away at every turn. Arriving in my room, the lights are already mercifully dimmed. I'm not so tired that I can't appreciate the immaculately curated charcuterie board that waits for me, or the vibrantly-hued fresh flowers that pick up on the royal blue and chartreuse that is woven throughout the hotel's recently renovated interiors.
This attention to detail is prevalent throughout my short stay, a legacy of current management. Anton Moore, General Manager of the Gansevoort Hotel, shares he actually first frequented the hotel when it opened eighteen years ago (we're speaking over cocktails in the hotel's lobby bar, and he apologises; he's spotted a stray straw that's just fallen from a nearby table, and politely requests a staff member remove it). Back then, the hotel was the centre of nightlife in the area, and Moore recalls clocking off work and coming to the hotel for its iconic rooftop, or its club, Provocateur. "I joked when I was interviewing, if they had seen some of the security footage of me bouncing in and out of the hotel years ago…" he says, laughing. "But it was a rite of passage, for a lot of people."
The Meatpacking District of those years no longer exists, and so then, has the Ganesvoort too changed. "The Meatpacking District, alongside the Gansevoort, we've all kind of elevated and changed at the same time." Sharing the neighbourhood with the Whitney Museum, Little Island and the Chelsea Gallery, art is consciously interspersed throughout. Sitting on shelves above us in the lobby bar, playful sculptures made over in the styles of New York's most prolific artists, Warhol, Haring  and Basquait look over us. Even the custom cocktails menu from which we've chosen our drinks is distinctively creative, each recipe inspired by the clients who come from far-flung corners of the globe, and elect to stay here over other luxury hotels, due to its relaxed, social and artistic atmosphere.
Moore kindly escorts me to the hotel's rooftop, which he fondly refers to as the 'jewel of the jewellery box' and where I'm to have dinner that evening. Saishin, a contemporary omakase-style restaurant, delights with its views, to be sure – awe for the New York skyline isn't a cliche for nothing – but without doubt, it is worth facing away from such views to dine at the counter, where the ten-plus nigiri omakase (literally translated to 'I leave it up to you') is served.
Chef first serves me two seasonal appetisers – the oyster topped with uni and ikura white soy gelee is said to be a crowd favourite, and I immediately conclude it to be one of mine, too – before nigiri and sashimi are elegantly and expertly assembled in front of me in quick succession. Bluefin tuna is paired with caviar and gold; saba, or blue-backed fish, with green apple and goma. It is a fitting fine dining experience for a hotel of endless creativity, and a journey I can only hope to be taken on again in the future.
Book your stay at Gansevoort Hotel here; and make reservations at Saishin here.
A modern retelling of a golden classic
"Some Like It Hot", Broadway
Based on the '50s film of the same name (and Marilyn Monroe's famed, critically-acclaimed foray into comedy), "Some Like It Hot" is about two jazz musicians who witness a mob murder, and disguised as Josephine and Daphne, jump on a cross-country train as part of an all-girl's jazz band. Marc Shaiman and Scott Wittman know that some of their audience will be expecting the bright and brassy music of the prohibition era when this story is set, and for certain, the tap sequence during "You Can't Have Me (If You Don't Have Him)" delights any who was raised on MGM classics and the pairings of Gene Kelly and Frank Sinatra, as I was; but indeed, this is not the "Some Like It Hot" of the last century.
Where the film made allusions to honesty being of great import, this production holds it at its centre, with heartwarming sincerity. It is a few weeks after J. Harrison Ghee wins their Best Leading Actor in a Musical award at the 76th Annual Tony Awards. After thanking their mother for showing them the best ways to direct their God-given talents, Ghee had dedicated their history-making award "for every non-binary, every transgender, non-conforming human who was ever told you couldn't be seen, this is for you". It is evident that Ghee holds these sentiments close to heart, as despite having inhabited this role hundreds of times since the production debuted, they still deliver lines with such sincerity.
Yes, it is a wonderful night out at the theatre where joy, and loud joy, is served (two-time Tony Award winner Christian Borle charms at every turn as Joe/Josephine, his Playbill bio stating, 'He is not on social media. Won't you join him?' only further endears him); but the value of this production can be distilled to the soft, almost-whisper of a moment when Joe asks Ghee's character, "What do I call you?  Jerry or Daphne?". Their response is simply, heartachingly, honest: "As long as you do it with love and respect."
"Some Like It Hot" is now showing at the Sam S. Shubert Theatre. Book tickets here.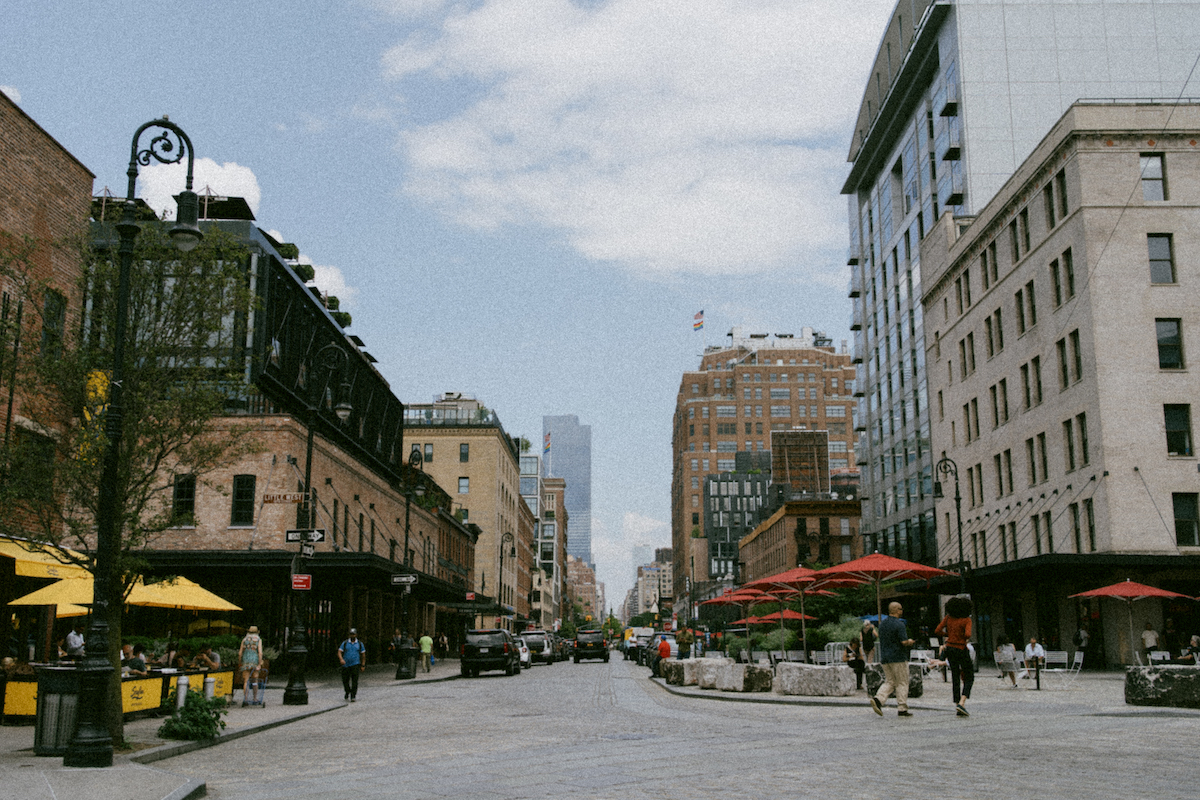 A cultural icon takes a new direction
American Ballet Theatre
Last year, American Ballet Theatre announced Susan Jaffe – once declared by The New York Times as 'America's Quintessential American Ballerina' – as artistic director, after an earlier career dancing at the company for 22 years. When asked by Playbill about how she intends to aid in the company's mission to extend classical dancing to the widest possible audience, she spoke of the need for diversity and inclusion."Currently, my focus is on providing more women and artists of colour the opportunity to share their voices on our stage so that we continue to expand artistically as we move forward into the future." 
This expansion into broader territories of storytelling was evident earlier this year, when Christopher Wheeden's adaptation of Laura Esquivel's "Like Water for Chocolate" made its New York premiere. Following the generations-spanning love story between Tita de la Garza and Pedro Muzquiz, it has captivated for its magical realism; the food born of Tita's emotive and heartfelt cooking affects all who consume it, in dramatic and often devastating ways.
Desiring "to create a poetic abstraction of Mexican ideas, colours, and sounds in order to tell the story," the production is said to be the biggest in Company history. Mexican conductor, Alondra de la Parra, served as a music consultant on the production, and so music by Joby Talbot – herself inspired by encounters with Mexico City – is coloured with many instruments indigenous to Mexico. Bob Crowley's set designs, inspired by Mexican architect Luis Barragán, are instantly transportive. (Claire Davison, who plays the overbearing and ultimately sympathetic character, Mama Elena, also deserves mention for her captivating performance.)
In a time when entertainment is bite-sized, and ballet company directors are being tasked with preserving this classical art for future generations, Jaffe's recent choices offer hope for the future. "Woolf Works", the North American premiere of a production inspired by the works of Virginia Woolf, debuts next April; if anywhere as considered as "Like Water for Chocolate", it will be a fulfilling and inspired night at the ballet.
"Woolf Works" will make its North American premiere with the American Ballet Theatre next year. Book tickets here.
More expert Travel coverage from T Australia: