The Omega Seamaster has become on the world's iconic dive watches, gracing the wrists of everyone from Joe Biden to James Bond. But when it first came into the world 75 years ago, it was a civilian take on a military watch which, although offering exceptional water-resistance, was not intended as a serious dive watch. That emphasis was soon to change. In 1955, a diver named Gordon McLean wore a Seamaster while breaking the world record for the deepest dive at the time, reaching a depth of 62.5 metres off the coast of Australia.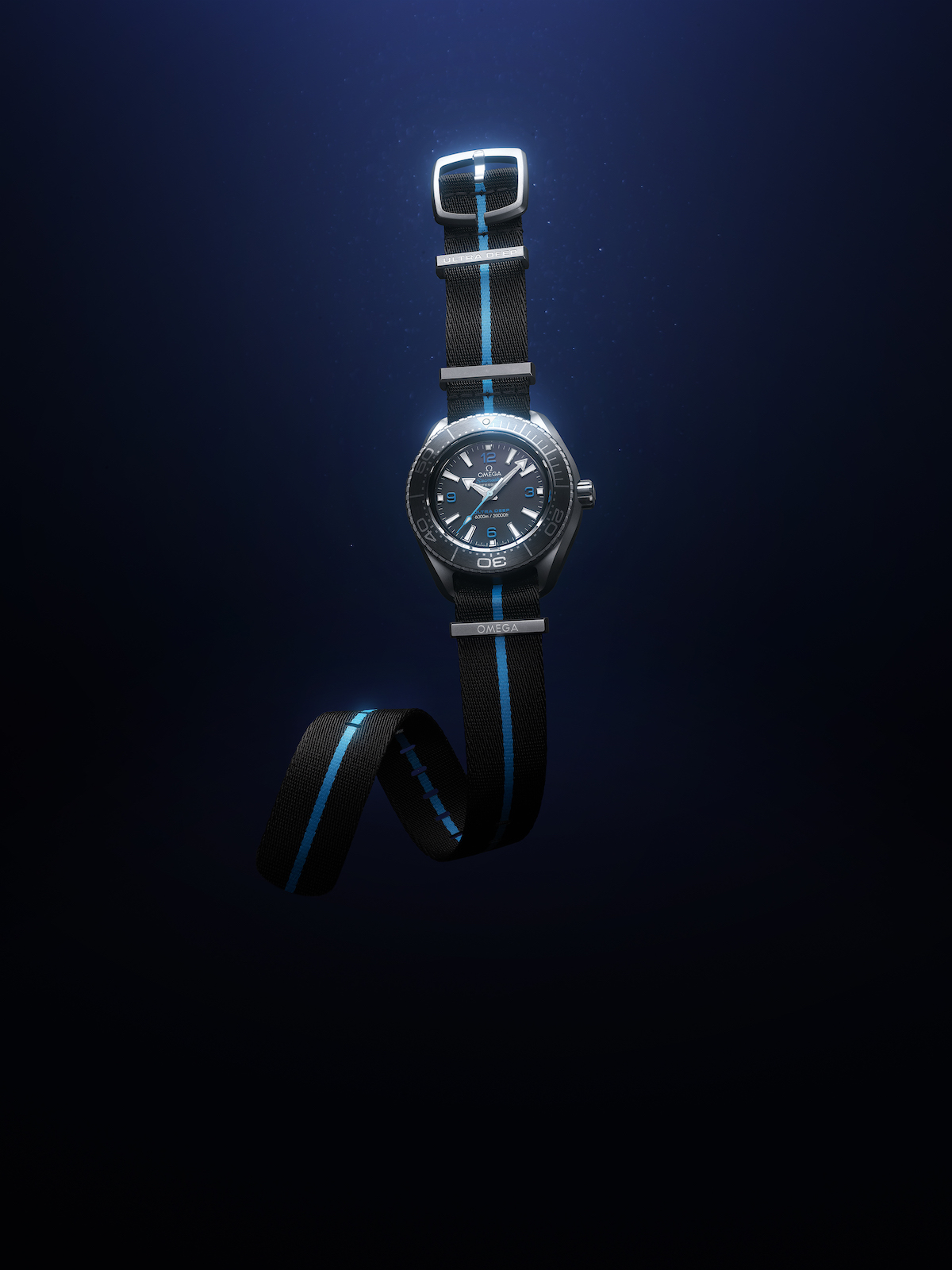 "Gordon McLean showed just how superior that technology was," says Omega CEO Raynald Aeschlimann. "By the 1950s, scuba diving had opened a world of discovery under the ocean.  Pleasure seekers, scientists and even the military were yearning to dive deeper and watch companies responded by producing watches that could handle the ever-increasing pressures."
The Seamaster kept pace with this evolution. In 1957, the Seamaster 300 arrived that Aeschlimann describes as being "designed for serious ocean explorers".  Next up was the Seamaster Ploprof, a dive watch with an outlandish looking case milled from a single piece of steel that was capable of surviving depths of 1370 metres.
Then in 2019 came a true monster of the deep. The Seamaster Planet Ocean Ultra Deep Professional was designed in 2019 to help adventurer Victor Vescovo take his submersible to the bottom of the Mariana Trench – the deepest place in the world. The Ultra Deep set a new world depth record by plunging to 10,928m. "We test our watches and ourselves to the limits," Aeschlimann explains. "What can we achieve, how can we improve, how deep can we go? This drive will never cease. It's who we are. It's in our DNA."
This year, to celebrate the 75th anniversary of the Seamaster, Omega unveiled 11 new commemorative models from the family's line ranging from the Planet Ocean to the Ultra Deep. The uniting theme was a new colour the brand refer to as "summer blue" with the precise shade getting progressively darker according to each watch's level of water resistance.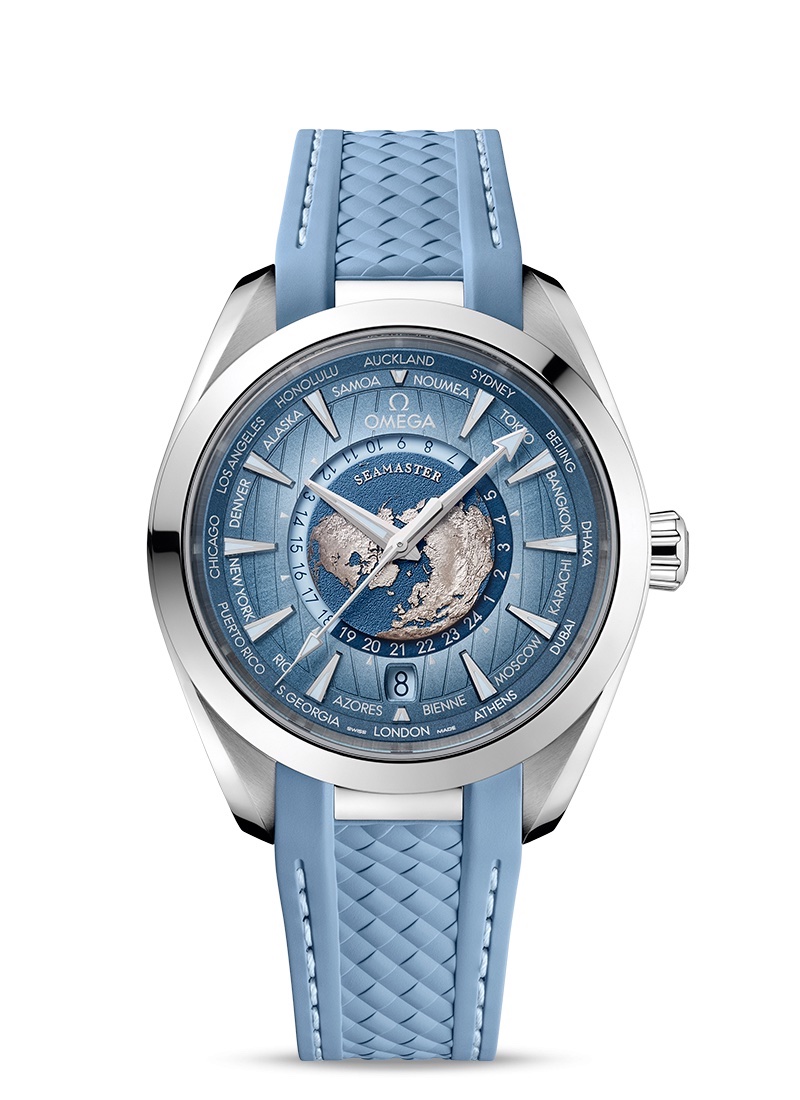 The Hardware
The Ultra Deep Summer Blue is the deepest diver of the new family with a dial that's almost midnight-blue. But that dark backdrop is enlivened by an intriguing textural pattern that relates back to Vescovo's record-breaking voyage. It's an representation of the bottom of the Challenger Deep, the deepest point in the Mariana Trench (and indeed the planet) as mapped by the Five Deeps team using almost one million sonar points. As befits a diving watch of such hardcore capabilities, the lacquered finish offers a palpable sense of depth as well as a sense of humour. Shining a UV light on the dial reveals the words: "OMEGA WAS HERE" referring to the brand accompanying Vescovo on his world record dive. The Ultra Deep Summer Blue doesn't go quite as far, but it's still a very serious dive watch that's water-resistant to 6000m.
It's also far more wearable. The original concept watch that travelled with Vescovo was a humungous chunk of titanium measuring 55mm across and some 28mm thick.  The Ultra Deep Summer Blue is relatively dainty in comparison to the original – albeit sizable by most other standards. Measuring 45.5mm wide and 18.12mm thick, it's made of the brand's own steel alloy called O-MEGASTEEL, which they claim is 40 per cent stronger than normal steel while offering a whiter colour and greater lustre.
Under the hood, the watch is powered by Omega's 8912 Co-axial Master Chronometer calibre. It's certified by METAS, the Federal Institute of Metrology, which in 2015 established a test to set a new standard for watches in terms of their timing precision, accuracy and anti-magnetism. In short, it's a watch that won't let you down whether or not you're at some eardrum-shattering depth beneath the waves.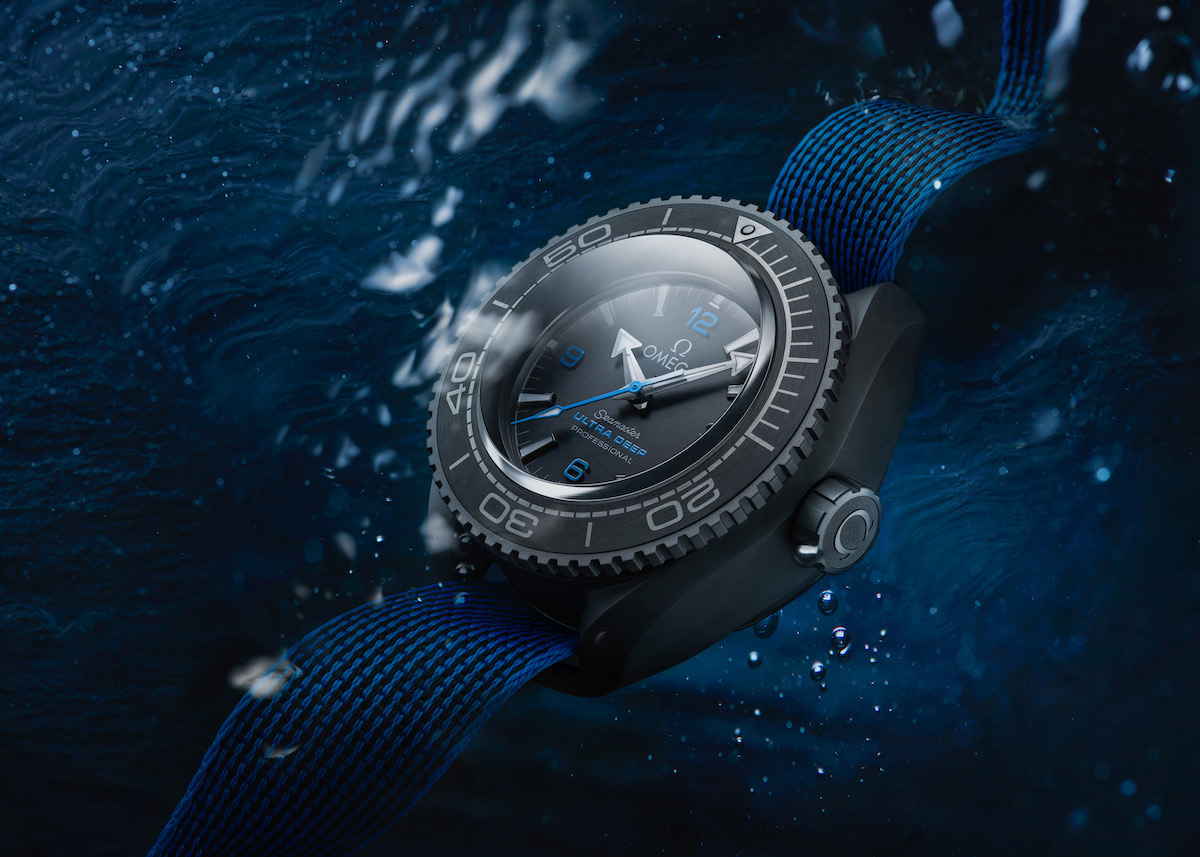 The Verdict
The current world record scuba dive stands at a mere 332m. That means no mortal is realistically ever likely to test the Ultra Deep to its extraordinary limits. So what's the point in making a watch with such a mind-bending depth rating?
"This 6000m water-resistant watch was for us, once again, one of these Omega moments where we celebrate what we can do," Aeschlimann says. "And, yes, we also bring more than would be expected, because we are like that. You know that you're never going to go to 6000m. But you also know that this brand has invested, researched and developed a watch that could do that."
The message here is clear. This watch is less about practicalities than it is about Omega flexing their technical might and pioneering values. The Ultra Deep might be a hardcore diving watch that is impressive in its own right. But it's also a symbol of Omega's horological vision and desire to redefine the limits.
More expert Watches & Jewellery coverage from T Australia: