T Australia, the Australian edition of the legendary New York Times style magazine, is on sale now. Our quarterly print magazine covers men's and women's luxury style, as well as design, architecture, food and wine, travel, watches and jewellery.
Ahead of the first print issue, T Australia Publisher and Editor Katarina Kroslakova spoke to Mediaweek to talk about why she brought this iconic brand to Australia. Below is an edited extract from that interview, or read the full interview here.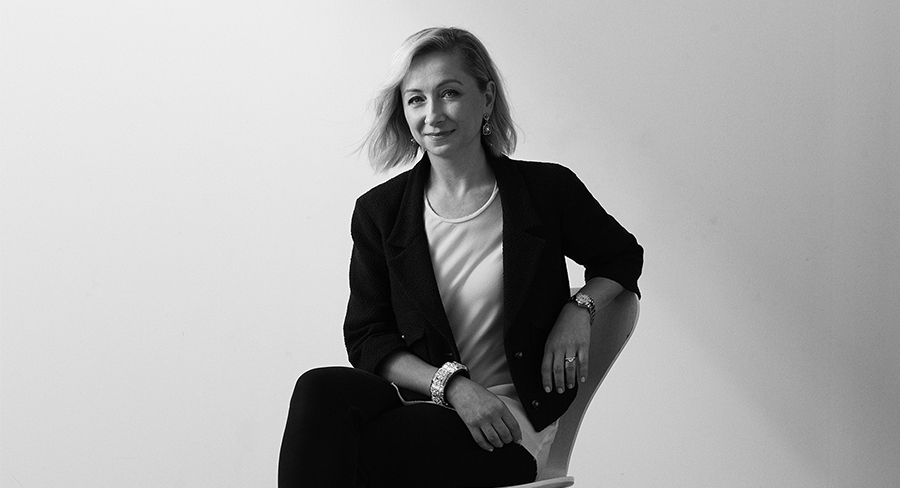 What brought T Australia to market in this current climate?
"Honestly, it was the demise of many of my favourite magazines in 2020. I love magazines. You can't see the floor in my house because there are magazines EVERY where. I subscribe, I read, I buy, I mail-order, you name it. So when the industry had so much bad news and so much decimation, I was really affected by it. I felt kind of empty, and like the industry I loved so much was falling to pieces.
But I didn't feel hopeless, I felt there was something radical I could do, so I thought let's go against the flow and inject some activity and positivity into the market. My financial planner thinks I'm either crazy or a genius – talk to me in June and I'll tell you the verdict!"
What gaps in the market does T Australia fill?
"A number of gaps, I feel. Firstly, there aren't enough magazines that have a good balance of male and female readership. Our magazine will very much speak to all genders. We're a premium style publication, but one with depth and substance. Our content is driven purely by the strength of the stories we want to tell. We also don't take ourselves too seriously, so there will be plenty of whimsical touches, humour, and things to make readers smile."
You know magazines like the back of your hand, what do you plan to bring to T Australia to make it a hit?
"Honesty and integrity are my starting point for anything we do, as a company. So T Australia has to be a magazine that can't be found anywhere else, it has to speak completely to us, as Australians, it has to resonate with what we're experiencing, and it has to approach the fact that we're highlighting Australian content with pride. None of this apologetic or token stuff, thanks very much. Our creatives across all disciplines stand out on the global stage, and T Australia has to do the same."
How will the digital strategy and print strategy differ?
"With our digital platforms, we're obviously very agile, and we'll be uploading several times a day. The bulk of our content will be local and we'll also collaborate with key content specialists to create targeted amplifications. Our print product will be quarterly (for now – but watch this space!) and will be a journal of record of where Australia is at, each season. The magazine is also where we'll be able to really integrate the best global journalism with our local story-telling."
What attracted you to this project?
"It's an incredible honour. I was doing a webinar last week and the moderator said my name in the same sentence as The New York Times and I nearly fell off my chair. I don't think it's even sunk in yet. I'm a very ambitious and curious person, and I only take on projects where I know I'll grow and learn, both professionally and personally. As publisher and editor-in-chief, I have more control of executing special projects that I've been wanting to do for years in previous jobs, so that's satisfying. Having said that, if anyone wants to take over all this extra accounting and spreadsheet hell, I'd be super grateful."
What do you have planned for the first print issue?
"Our launch issue is in newsagents on March 15. We've themed it The Strength Issue. I felt like we needed a concept that gave people courage, energy, and a confident sort of power. It was important to make an impact in that way. Editorially, we will cover culture, fashion, style, design, architecture, food, drinks, travel, wellness, motoring and more. We have invested a ridiculous amount of budget into photography and creating our distinctive look. I really hope our readers are surprised, thrilled, and satisfied. I can't wait."
What are your goals for the brand?
"We're wanting to make this a brand that spans across multiple channels and becomes kind of like a cool club, where we share relevant knowledge and engaging stories."