For Diana Desensi, paving the way for the next generation of hospitality workers isn't just a personal inclination – Pixie Food & Wine's head chef sees it as a duty of care. "I've worked hard and am fortunate enough to align with owners and venues who respect my views within the industry and who support me in trying to change the stigma of strong women in the kitchen," she says. "When you do what we do with no ego and genuine love for the industry without getting you get caught up in the trivial stuff, it's all actually quite easy."
Desensi, who joined Pixie's in-house Byron Bay team in 2022, has known since high school she wanted to work in kitchens. The support of her home economics teacher paved the way for stints at Victorian institutions such as Cargo, Grossi Florentino and Pt Leo Estate, taking on the role of head chef at Montalto in the Mornington Peninsula's Red Hill. "It was an amazing experience," says Desnsi of the opportunity to hone her craft beside the restaurant's culinary consultant Matt Wilkinson before making her sea change to New South Wales' Northern Rivers region. "We weren't just cooking the produce, we were planting and harvesting. From my tenure I was able to learn more about produce than I could ever be taught from suppliers."
Below, Desensi talks with T Australia about the other Australian venues on her radar, her home cooking go-tos and shares the recipe for Pixies's Barbequed Diavola Chicken with Fermented Chilli and Salmoriglio.
On her favourite produce…
As I've recently moved to Byron Bay, it's been so exciting to discover natives and using tropical fruits that were green down the road. Rollinia, finger lime, lemon aspen and pineapple are all in season and heavily stocked in our cool room.
My favourite producers are Lauren and Lachie from Bundarra Butchery. I've spent a bit of time on her farm in Barham, once you understand the time and dedication it takes to produce quality ingredients it's our duty of care to do it justice on the plate. At the moment I'm using the pig head to make a croquette with horseradish and pickles as a snack.
On cooking at home…
I absolutely love cooking at home, it's completely different to work as there are no time constraints and nothing chaotic happening around me. I cook with vegetables, a wholemeal galette with a swirl of bitter greens and goats cheese is my go-to. Or pasta, naturally.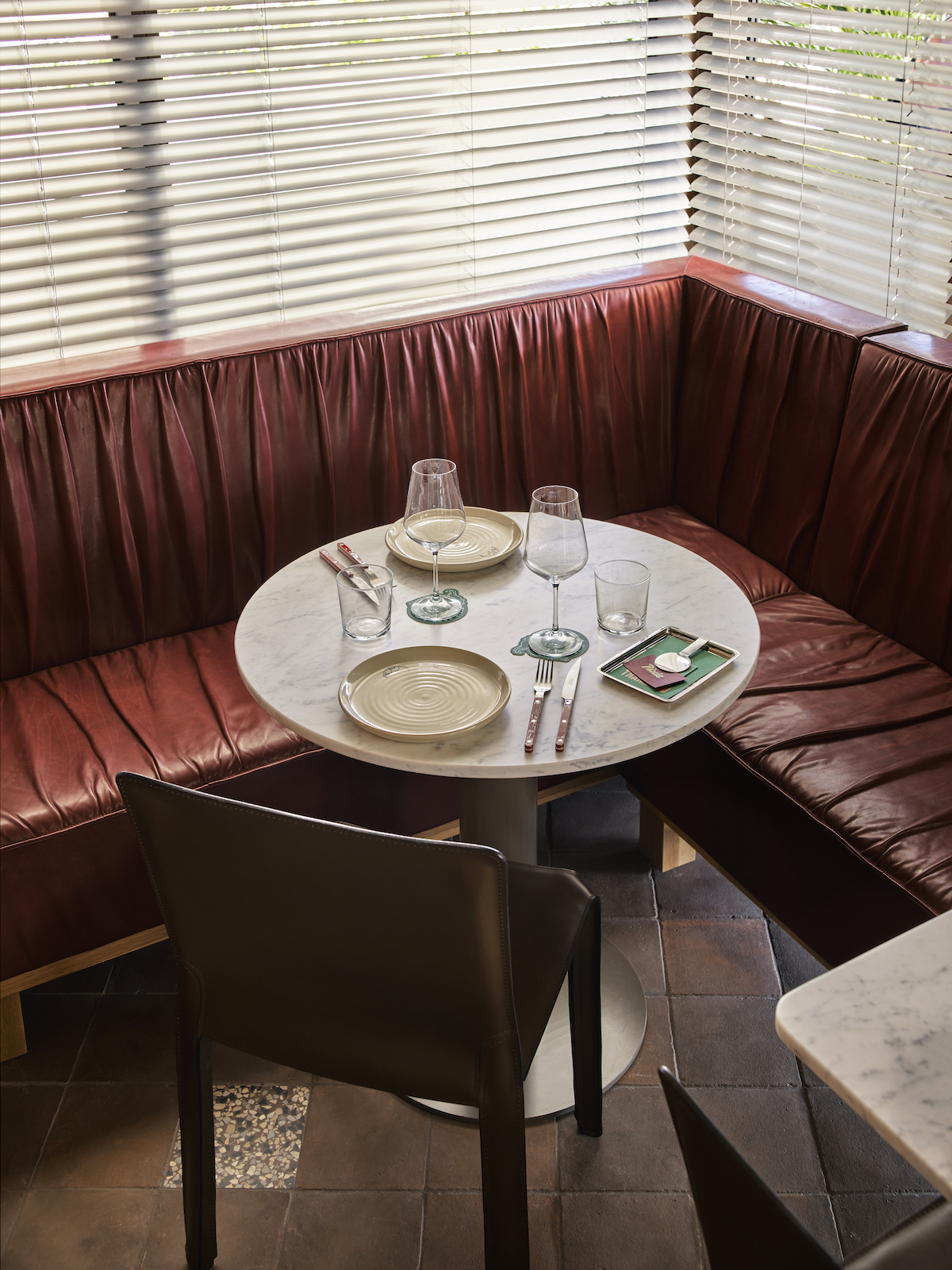 On unwinding after service…
My unwind starts as soon as the kitchen closes after service. I try to avoid alcohol, so it's a big bottle of mineral water while the team are having their beer. Here, we chat about life in between doing orders and discussing new food ideas.
On what excites her about the industry…
The hospitality landscape in Byron Bay has experienced quite a dramatic change in recent years. To be a part of that trajectory is really exciting! I love feeding people with the things I like, and having that kind of creative freedom in a platform like Pixie Food & Wine is an absolute dream gig.
On the other venues on his radar …
I've been keeping it local after moving from Melbourne. I'm really excited about Pipit, Ben's food is forward-thinking and really beautiful. They offer discounts to apprentices as a way of teaching. Training the next generation of chefs is really important to me so I'm big fan of any business who invests in people that way. Our mates across the lane at Bar Heather excel at hospitality. In general, a half martini with a snack from Ollie has become iconic amongst us chefs. Back home powerhouse Telina Menzies kills the game at being an executive chef, as a strong female lead in the industry she is someone I'm continually bouncing ideas off.
Pixie's Recipe for Barbequed Diavola Chicken with Fermented Chilli and Salmoriglio
Serves 4 
Chicken Brine
1 litre water
70 cup brown sugar
80 grams of salt
1 tbs coriander seed
1 tbs pepper corn
1 tbs fennel seed
2 cloves garlic, smashed or pressed
½ onion quartered
1 chicken butterflied then halved
Method
Add all together and bring to boil (apart from the chicken).
Place aside to cool down before placing in the fridge.
Once the brine is cold add the chicken and return to the fridge to brine for 24 hours.
Diavolo Marinade
100gm mixed red chilli (cleaned, stalk off and making sure there are no rotten parts)
10gm chilli flakes
2 cloves garlic
300ml grape seed oil
5g dried oregano
5g salt
50ml white wine vinegar
2gm pepper
100gm sweet paprika for dusting
Method
In a large trays place all ingredients (except the sweet paprika) spread out evenly.
Cover with foil and roast at 140c for 1 hour or till the chillies are tender.
Remove from the oven and leave in the tray for 24 hours.
The next day, strain the chilli and blend til they are smooth but still have a little texture to them. Place in a tray and set aside.
Place the paprika in tray and dust the chicken halves well. Place in the tray with the chilli sauce and smother the chicken well between your hands, make sure you get into all the crevasse.
Cover and leave in the fridge to marinate over night.
Chicken
Remove the chicken from the brine and dry well.
On a barbeque on high place the chicken skin side down, cook till dark and smoky before turning it and cooking it flesh side down. Try not to cook it flesh side down too long as you will damage the flesh as it is more delicate than the skin.
Once the chicken is cooked. Rest for 10-15 min before slicing and serving.