For those of us unable (or uneager) to chart a shuttle to the moon or Mars, there's few natural regions able to elicit similar feelings of wonder or awe. Except, perhaps, the ice.
Ponant's Le Commandant Charcot, a polar exploration vessel and the world's only luxury icebreaker, is in the business of exploring the unknown. An embodiment of the French cruise line founding ethos — one-of-a-kind sailing experiences anchored in refined discretion, a pioneering spirit and French-inspired hospitality — Le Commandant Charcot is a rare alchemy of ultra-luxe living and adventure.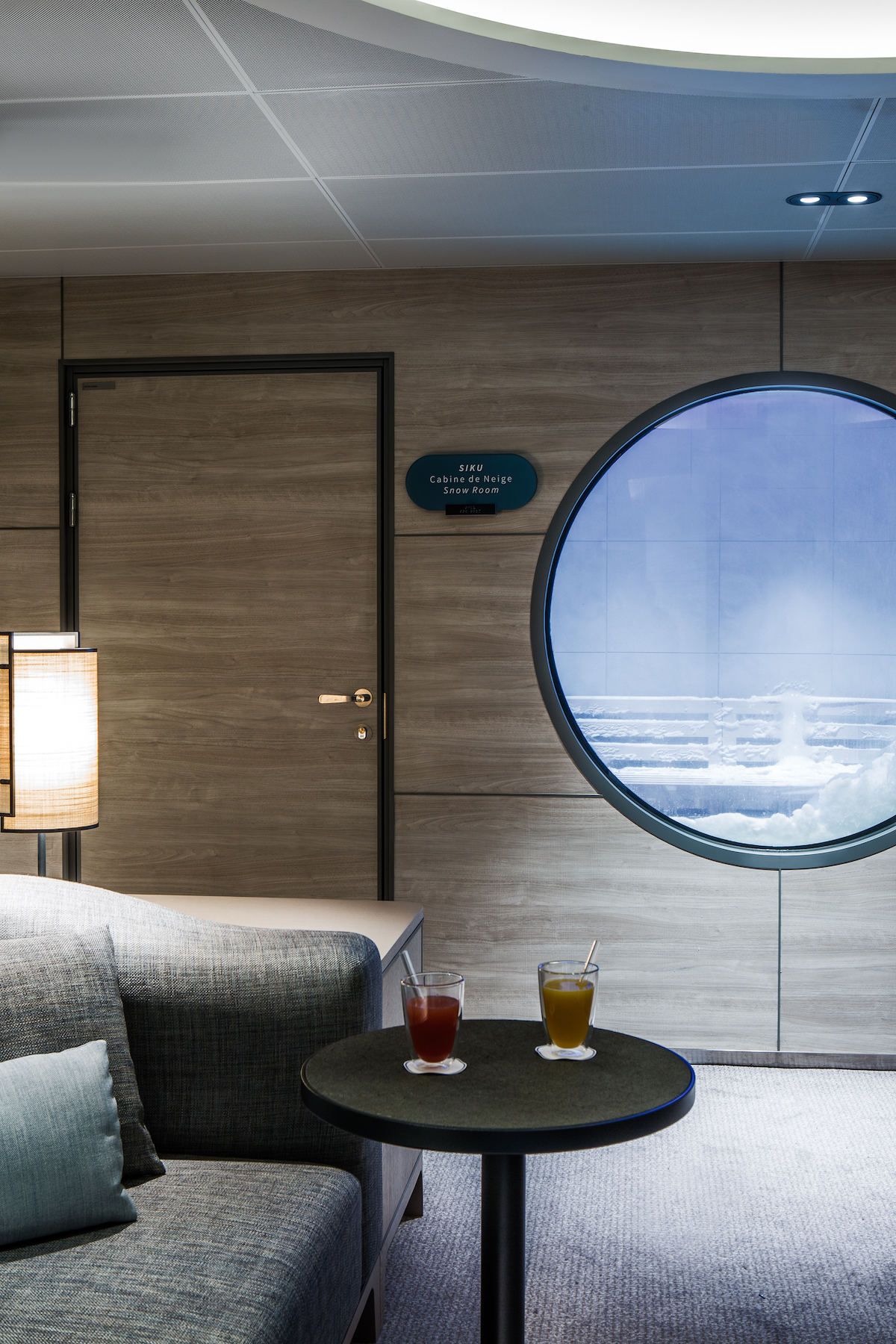 The ship's name is drawn from the real life Le Commandant Charcot, also known as the "Polar Gentleman" – a French explorer and scientist who made significant contributions to the study of the polar regions during the early 20th century. Charcot is best known for his pioneering work in the Arctic and Antarctic regions, where he led a number of expeditions that greatly advanced our understanding of these remote and inhospitable regions.
Eco-designed, and equipped with the latest technology including a hybrid propulsion system that allows it to navigate through even the thickest ice with ease, the Polar Class – PC2 ship was first launched in 2021, and designed with a respect for the natural world and commitment to sustainable and responsible tourism in mind. Certified 'Cleanship' by Bureau Veritas, the icebreaker features electric propulsion and waste management systems that minimise its impact on the fragile polar ecosystems it navigates.
Le Commandant Charcot's itinerary is dotted with previously out of reach polar destinations, including the geographic North Pole, the Weddell Sea, the Ross Sea and Pierre-1st Island. And in the spirit of its namesake, who pushed the boundaries of polar exploration throughout his career, it is also fitted with research equipment and facilities, providing a platform for observation, research and analysis to study the polar eco-systems.
"I've been on six icebreakers during my career, and this is one of the best of my life," says the ship's captain Stanislas Devorsine. "I've been amazed by its endurance, with this level of comfort, and its performance in the ice. Nothing is comparable to Le Commandant Charcot."
For travellers, the Le Commandant Charcot sailing experience has also been meticulously crafted. A connection to its awe-inspiring surroundings shaped the interior design approach, overseen by two world-renowned French architectural firms: the Studio Jean-Philippe Nuel and Wilmotte & Associés. The ship's five guest decks, 123 staterooms and suites — all with private balconies or terraces — can carry up to 245 guests, providing a near 1:1 ratio with 215 crew members. Lucky sailors might inhabit one of four split-level duplexes, equipped with al fresco jacuzzis, or the palatial 115 square-metre Shipowner's suite, boasting a 186 square-metre private terrace.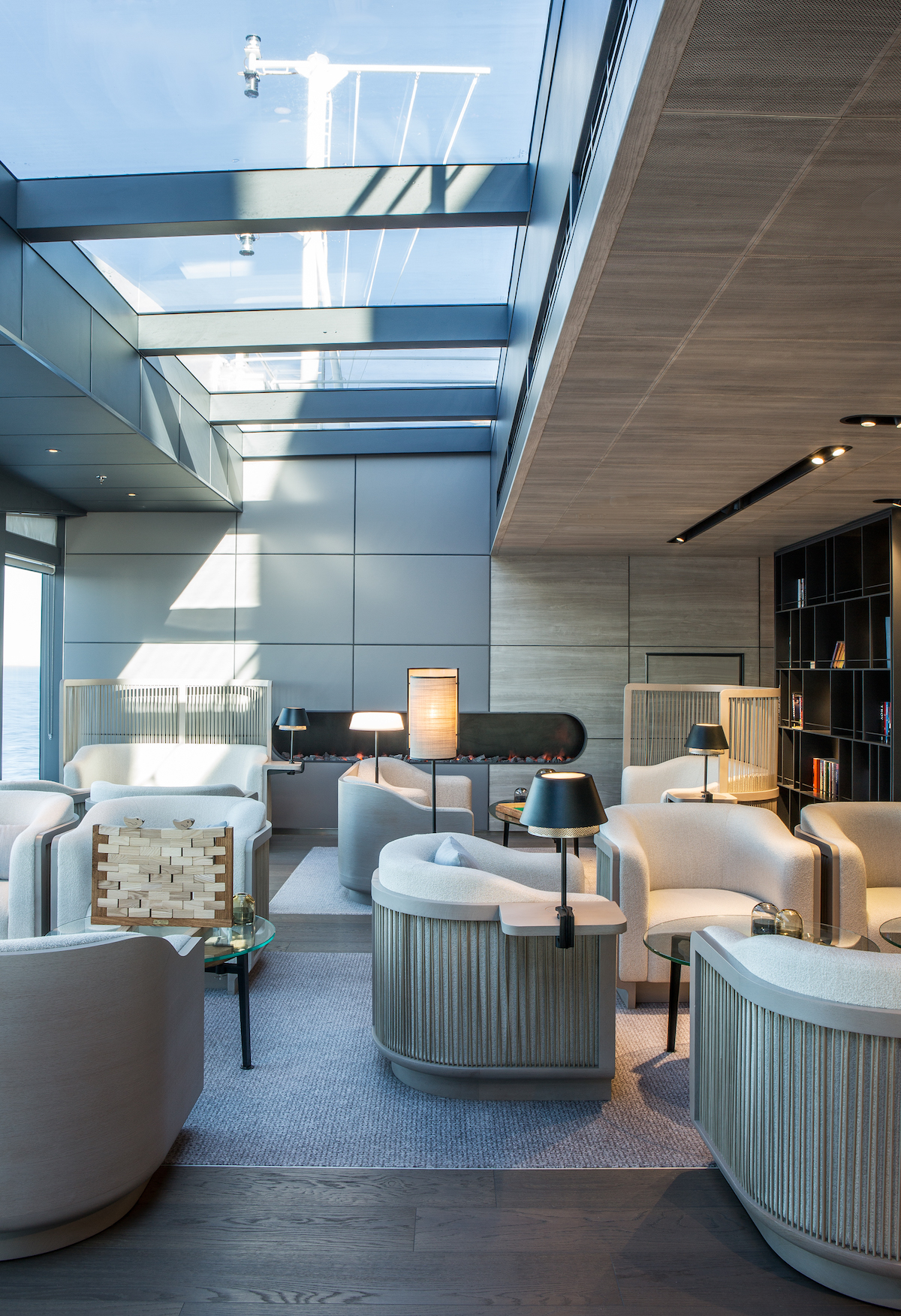 Guest suites are bathed in a calming, polar-perfect palette of Wedgewood blue, taupe, mocha and slate, with leather-clad cabinetry and curved ceiling details echoing an innovative sophistication. Downtime is a matter of choosing your own adventure — the ship features a main lounge, a theatre and a spa with its own snow cave.
Guests will also find two onboard restaurants including Nuna, the first restaurant-by-sea for the acclaimed French chef Alain Ducasse. Sila, located on deck nine, offers a more relaxed dining experience for breakfast.
Le Commandant Charcot isn't the moon, but does feel distinctly out of this world. And when floating inside a heated outdoor Blue Lagoon overlooking nearby ice floes, one loses the desire to leave planet Earth.