"Chairs are architecture, sofas are bourgeois," the Swiss French architect Le Corbusier reportedly once said. A forefather of the clean-lined Modernism that defined European architecture in the decades following the First World War, he shunned decoration in favour of spare and functional forms, famously proclaiming that "a house is a machine for living in." If sofas were extraneous to him when compared with beds and chairs, it says a lot about 20th-century domestic life that one of his most enduring creations was a couch: the leather-cushioned Grand Confort Grand Modèle, which he conceived with his cousin Pierre Jeanneret and the French designer Charlotte Perriand in 1928. Versions of the piece, later known as the LC3, have been in production on and off ever since.
A century later, couches are inarguably the centres of our homes. Social shifts that accelerated in the late 1960s and early '70s, including the rise of television and more casual ways of living, have only increased in our era of prestige programming, quarantine-induced informality and hybrid work. The 1970s were, of course, a golden age of lounging; in recent years, that concept has informed contemporary interiors, inspiring the use of soft curves; warm, neutral palettes; earthy materials like leather and suede; and lower-to-the-ground furniture that evokes the laid-back glamour of conversation pits, caftans and cocktail hour. Just look to the unceasing popularity of three iconic, unusual Italian sofas shaped, respectively, like a chubby cloud (Tobia and Afra Scarpa's Soriana), a batch of dinner rolls (Mario Bellini's Camaleonda) and a Manhattan skyline (Gaetano Pesce's Tramonto a New York).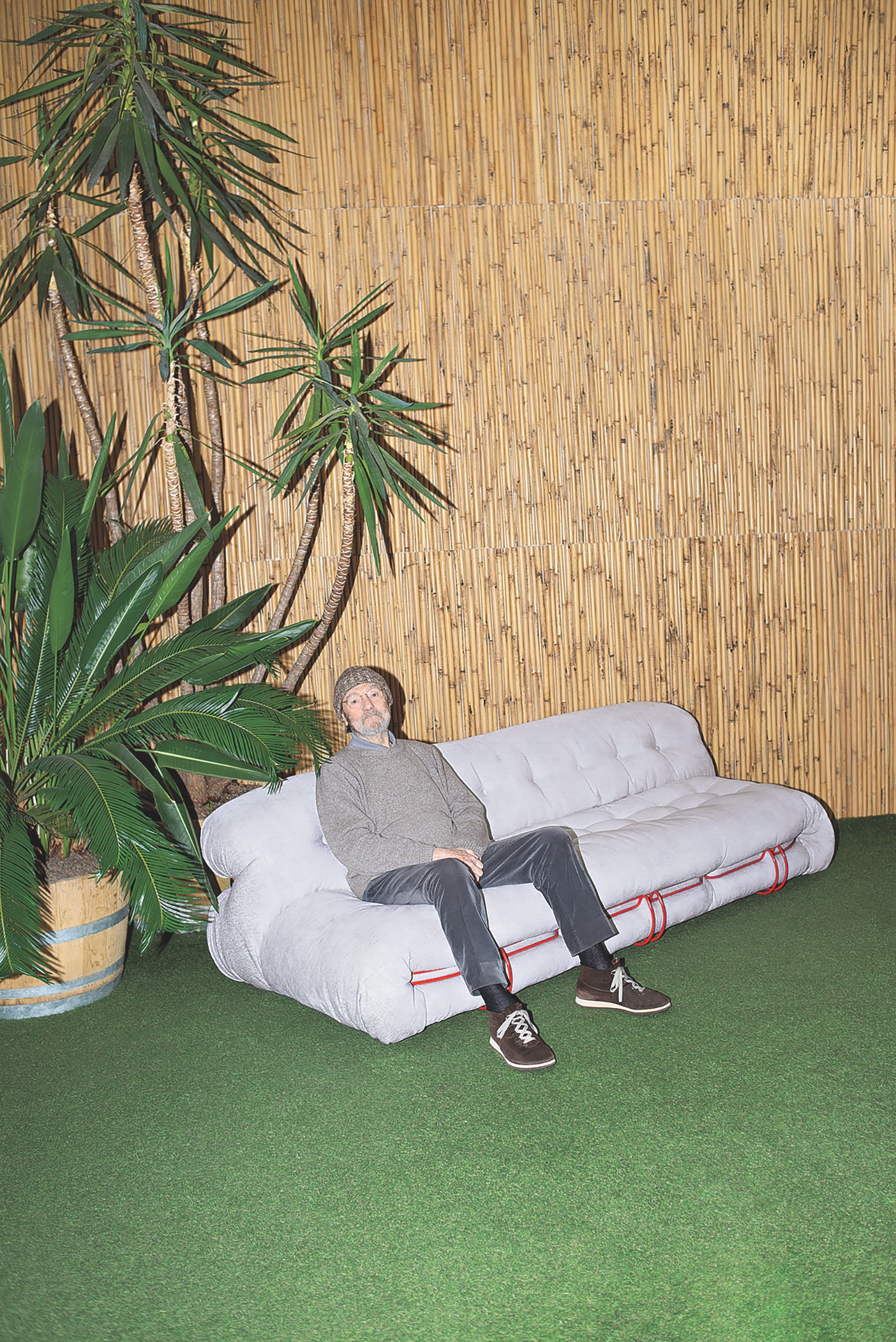 No country influenced the style of these retro living rooms more than Italy. As the Milan-based architect and scholar Vittorio Gregotti wrote in the catalogue for the seminal 1972 design exhibition "Italy: The New Domestic Landscape" at New York's Museum of Modern Art — which gathered over 180 household objects produced during the previous decade — because of postwar economic recovery, industrial advancements and the country's history of craftsmanship, Italian design occupied "the same position in the world market that Scandinavian 'good design' held in the 1950s". Bellini, Pesce and the Scarpas all had work in the show. Like Le Corbusier, they all trained as architects, although it's their couches that have helped secure their legacies: during the past three years, the Soriana, released in 1969, Camaleonda (1970) and Tramonto a New York (1980), all of which had fallen out of production by 1995, became so sought after by collectors and interior designers that each has been reissued by its manufacturer (not to mention abundantly copied).
If Le Corbusier's strain of Modernism was invested in the ways design might transform human behaviour to realise utopian ideals, these designers were more concerned with how design might adapt to shifting behaviours — often in strange and unexpected ways. The Soriana, composed of a thick elliptical foam seat and back wrapped in a generous swath of subtly creased fabric secured with a glossy chrome bracket, was a reaction to the unyielding geometric shapes of midcentury modern furniture: it had to be "comfortable enough for people to flop into and relax", Tobia Scarpa, 88, recently told me. The Camaleonda, an endlessly rearrangeable series of squishy tufted square-metre modules, offered then-unprecedented versatility, catering to "the needs of a society that was rapidly changing", as Bellini, 88, has explained. And the Tramonto a New York — a medley of cubic cushions that together suggest a row of skyscrapers, crowned with a backrest the shape and colour of a setting sun — was intended as a tribute to Manhattan at the end of a tumultuous era for the city. "Design is not only a practical object," says Pesce, 83, offering that the future is "design with a meaning".
Deep, wide and close to the ground, each sofa is visibly of its time, dramatic enough to hold its own in the large open-plan living areas for which it was originally intended. But these pieces have also benefited from the internet, in particular the ways social media can resurrect not just a certain item but an entire aesthetic: it was in part images of the Los Angeles-based designer Kelly Wearstler's Malibu living room featuring a cream upholstered Soriana that helped resurface the sofa in the early 2010s and popularise it for a new generation. The scarcity of (well-preserved) couches on resale and auction sites also helped increase interest and prices, setting the stage for their eventual comebacks — and, perhaps, for the next round of rediscoveries, such as Bellini's compact, pudgy 1972 Le Bambole, original versions of which now sell for a premium online, and a new edition of which was released last year.
But above all, these sofas have become aesthetic touchstones of our age because they feel as radical today as they did when they were first introduced. They are all humanely imagined — intended to enhance life on a daily basis — and entirely sui generis. (Who wouldn't want to fall asleep between the Soriana's focaccia-like dimples?) What's more, their designers have continued to adapt them: Pesce's is now 10 per cent larger than the original, a nod to contemporary preferences for oversize proportions, and all three have been remade with environmental sustainability in mind. Indeed, if these pieces didn't experience long-lasting success after their release, it's perhaps only because they arrived too soon. As Bellini has put it, "Certain products are born in the future." 
This is an extract from an article that appears in print in our twelfth edition, Page 88 of T Australia with the headline: "Couch Kings"