Susan MacTavish Best is a consummate host. In pre-Covid times, she held regular salons for anywhere from 50 to 150 attendees at her loft in Manhattan's SoHo neighbourhood. Knowledge of the gatherings spread largely by word of mouth, and MacTavish Best, 46, sent invitations freely. "They were eclectic, not exclusive, events," she says. At the end of the cocktail hour, she'd ring a bell or tap a sterling silver goblet with a piece of cutlery to let the guests know they should fill their plates — set on the 18th-century Georgian oak dining table would be an array of dishes, cooked by MacTavish Best herself, such as quail lollipops with quince, rum and honey roasted cayenne-cumin carrots and cauliflower and Taleggio baked pasta — and find a spot among the upholstered 17th-century benches, contemporary walnut and ash stools or various throw pillows and trunks spread atop an assortment of antique rugs in the living room. She'd then interview a chosen guest, perhaps an athlete, scientist, actor or C.E.O., about their profession, life and beliefs. Especially memorable was a night last holiday season when the celebrated trumpeter Bill Williams fielded questions before he and four others performed brass-heavy renditions of Christmas carols.
This is all a rather joyous form of work. In 1997, MacTavish Best founded PostHoc, which now functions as an experiential events company that partners with organisations to create these talks. The hope is to generate ideas and connections, and past projects have included a discussion (co-hosted with Better.com) with Conor Dougherty, author of "Golden Gates" (2020), on the housing crisis, and another (co-hosted with The Financial Times) with Rana Foroohar, author of "Don't Be Evil" (2019), on big tech. And so a wide range of people are relatively familiar with MacTavish Best's 2,500-square-foot Broome Street loft, which she moved into in 2018, having fallen in love with the neighbourhood and the unit's kitchen — which has marble floor tiles and a large central marble-topped island — and knowing, instantly, that it would be a great place to entertain. Upon walking up a single set of stairs and through the front door, visitors find themselves in MacTavish Best's living room, which, in addition to the various seating options, is filled with all manner of art, antiques and books. The floor-to-ceiling bookcases, which hold several signed first editions by Mark Twain, can't help but inspire browsing, though by late evening, guests were more likely to be dancing to a D.J. set by Aku Orraca-Tetteh (who's in the band Florence and the Machine) and the music curator Nikki Kynard.
Then, of course, came the pandemic and the resulting moratorium on large gatherings, especially those held in cozy confines. Hoping to preserve some piece of the culture and camaraderie of her events, MacTavish Best, like so many others, took the show online, and viewers from all over the world began to tune in to her live-streamed interviews. "Technology isn't a replacement for human interaction," she says, and yet she has found the response heartening. The past eight months or so have also forced her to reacquaint herself with solitude, and to engage with her home in a new way now that it is less of an entertaining space and more of a private retreat. This might have been difficult for such a social being, and yet the rooms of MacTavish Best's home and the things that fill them are so memory-laden as to feel a bit like company. "I actually love wallowing in the quiet of my house," she says. "It's this warm blanket of a living space that provides a sense of belonging among the hurly-burly of New York City."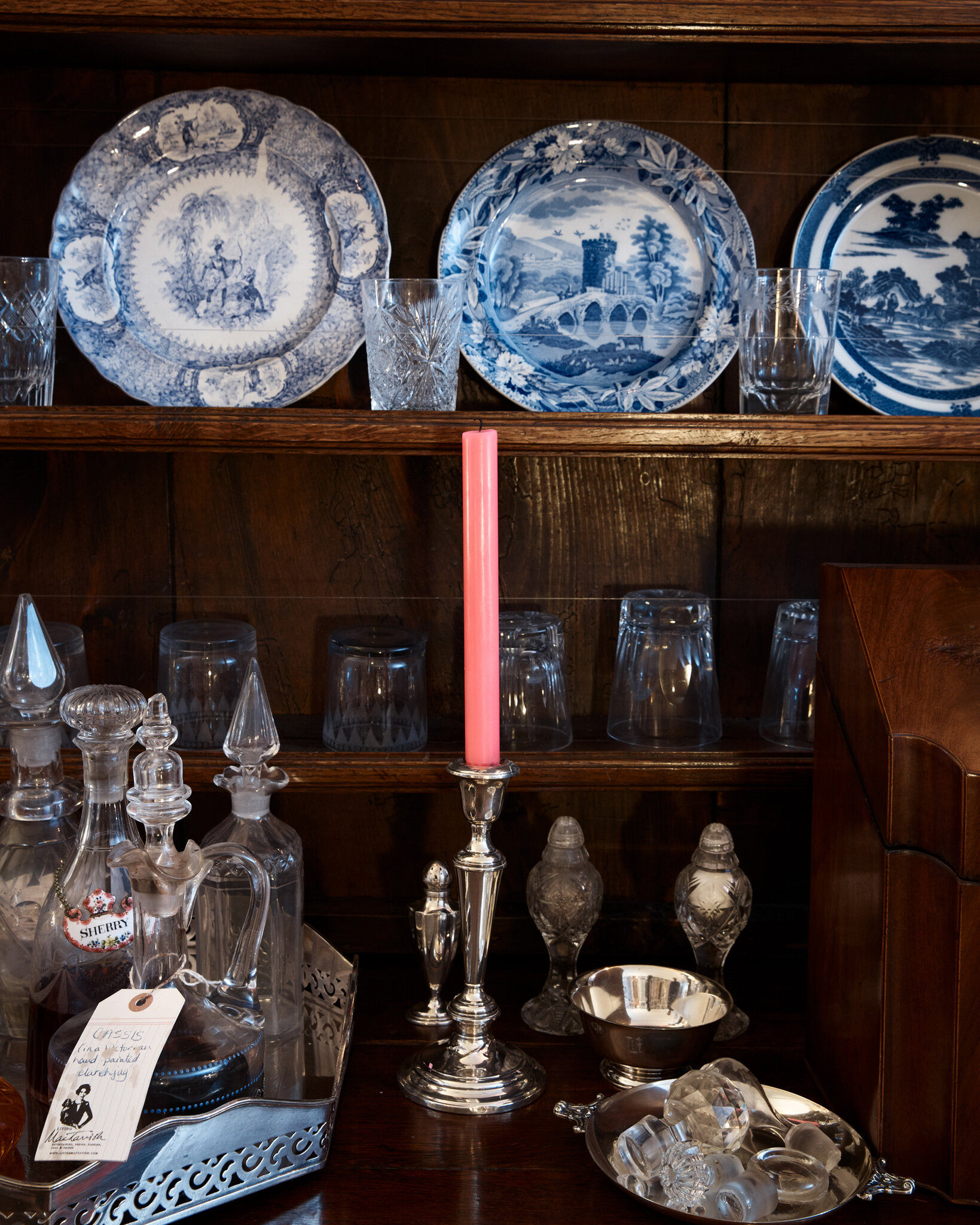 The bookshelves were built by a friend of hers, for instance, and there are more than a few nods, from the blue-and-green plaid wallpaper in the guest bedroom to the wingback chairs covered in the MacTavish family tartan in the living room, to her family's Scottish and Canadian roots. Hung in the bathroom is a newly minted $100 Canadian bill featuring an image of a man and his microscope that signifies her grandfather's involvement in the discovery of insulin. Nearby is a 1957 notice from the Canadian House of Commons commemorating her father for being one of its youngest-ever members. And the 1930s-era baby grand piano tucked into a corner of the living room is stacked with sheet music that's been passed from one generation to the next.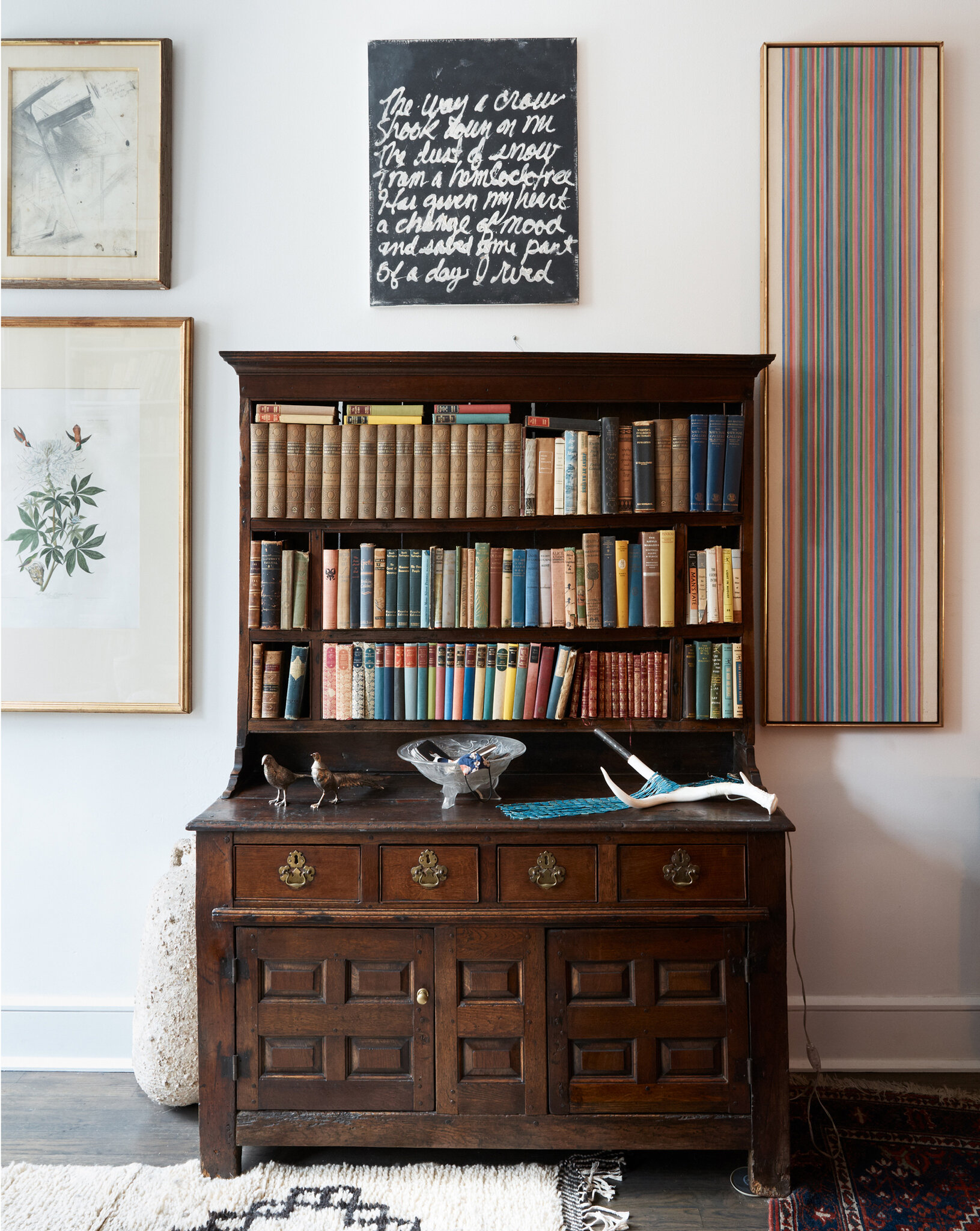 MacTavish Best also seems to have inherited her predilection for collecting. She was born on Prince Edward Island to a politician, geneticist and cattle rancher father and an art appraiser mother, but left Canada as a toddler, just before her father's death, and grew up between Connecticut and Scotland. "I vividly remember being 9 and walking into Galerie Maeght in Paris for the first time," she says. "They had paintings by Walasse Ting up, and I fell in love with his work. I vowed to save up to buy a piece of his and, when I was 35, I did." Instead of toys, her mother gave her art for her birthday, which is how MacTavish Best acquired a Frank Stella lithograph and a watercolour of St. Andrews Castle in Scotland (where MacTavish Best attended boarding school at St. Leonards) by Mary Hunter, a family friend. "I can tell you I appreciate those a lot more now than when I was a kid," says MacTavish Best. Her collection has since grown to include pieces by American artists including Alexander Calder, Andrew Wyeth and Helen Frankenthaler. She also loves ancient art and jewellery, but her most prized work is a vibrant 1969 Abstract Expressionist canvas by Sam Francis that hangs in a minimalist silver frame in her living room. Below it stands an antique medieval German knight's suit her mother found in a Montreal gallery in the early '80s and shoved in the back seat for their car ride home.
In fact, it was MacTavish Best's passion for collecting that led her to start her salons. In 2014, when she was living on Grand Street in a mid-1800s building designed by the architect John B. Snook, she opened a pop-up shop in the retail space below. There, she sold the contents of her prior home in San Francisco, along with objects she'd found on trips and at auctions. "I sort of made my life for sale," she says. At night, she hosted parties in the space and discovered that, in a way, it was also possible (and more meaningful) to accumulate people, to seek out and celebrate their stories.
These days, MacTavish Best splits her time between New York and Los Angeles, where she has a loft in the Arts District Downtown, though she keeps her more historical objects on Broome Street. "I love both places," she says, "but New York appreciates the old, so it just makes sense." When she's in SoHo, she works from her home office, appointed with a 1915 Wells Fargo banking desk, as well as orchids, golden pothos, ferns and other plants. In addition to planning more virtual talks, MacTavish Best is also writing a pilot for a TV show about Silicon Valley. Now, a night among friends might mean cooking dinner for neighbours or a very small group of loved ones, but someday soon MacTavish Best hopes to be able to welcome others back into her home. She's thinking she might serve a roast rack of lamb and can already imagine herself chatting with a guest, fizzy gin cocktail in hand, as she garnishes the dish with lavender and prepares to join the rest of the party.