Paspaley, the distinguished Australian luxury jewellery company renowned for its exceptional pearls, unveils its latest collection Moonlight. Crafted under the guidance of Christine Salter, Paspaley's creative director, this collection is an homage to the celestial ballet between the moon above and the oceans below.
Set against the backdrop of the Kimberley, the birthplace of Paspaley pearls, Moonlight draws inspiration from the mesmerising "Staircase to the Moon." Here, near Roebuck Bay, moonlight dances upon tidal flats, creating an otherworldly stairway to the heavens, forging a cosmic connection between lunar forces and earthly tides.
"Moonlight reflects the shared ethereal beauty of Paspaley pearls and the moon but also the energetic connection between the two," says Salter. "The collection was inspired by the moon's energy and its role in the creation of Paspaley pearls."
Comprising 25 exquisite pieces across three distinctive narratives – Crescent Moon, Lunar, and Full Moon – Moonlight echoes Paspaley's singular design DNA, and seamlessly marries contemporary design with the timeless allure of high-end jewellery.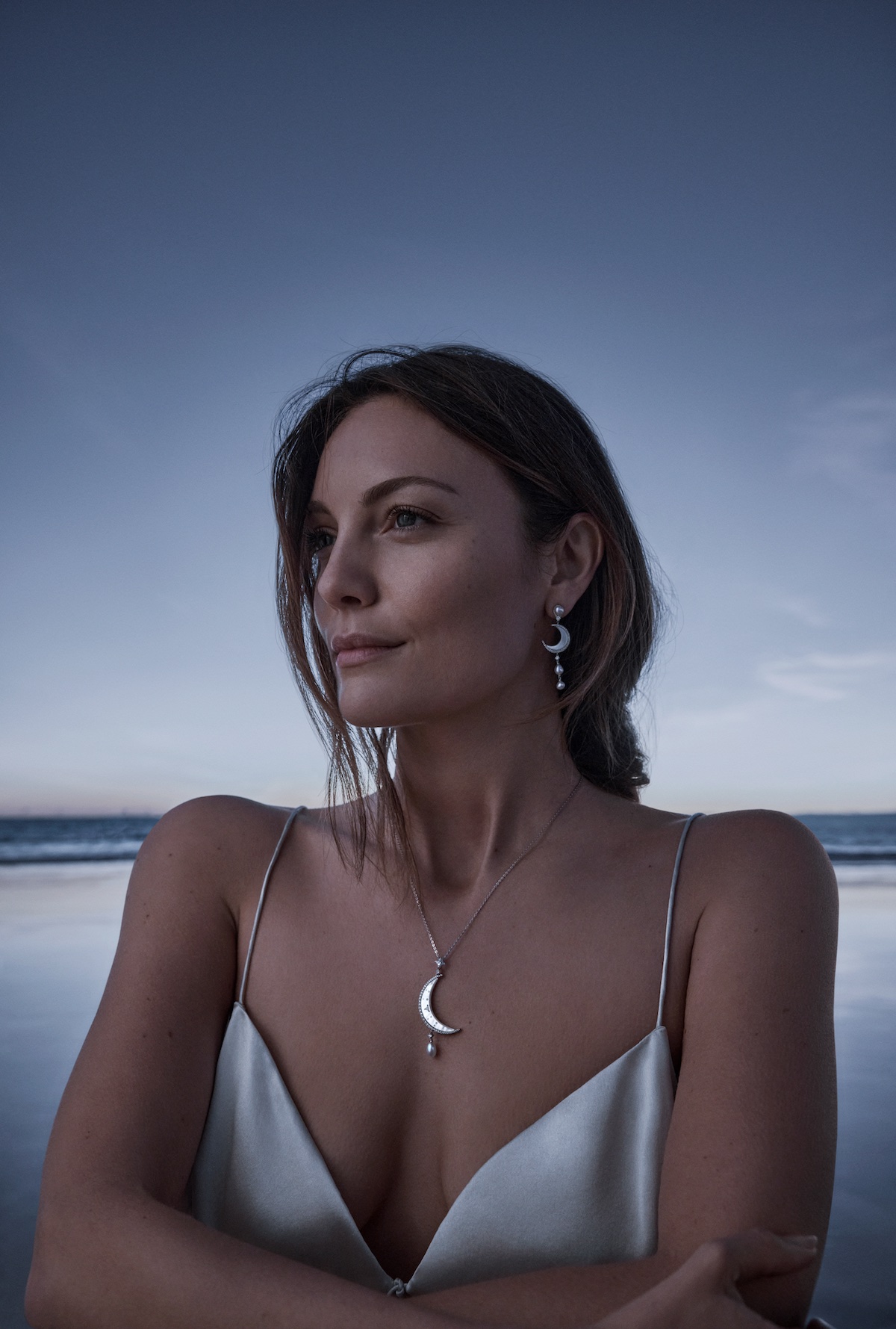 Crescent Moon
Inspired by the moonlit waves that veil the ocean's mysteries, this story offers talismanic designs ripe for everyday wear. Notably, the Crescent Moon Collier dazzles with mother-of-pearl, white diamonds, and Australian white crystal opals, capturing the moon's magnetic pull and its rhythmic dance with ocean tides.
Lunar
Echoing the ebb and flow of the oceans under celestial guidance, Lunar pays tribute to the enigmatic symbols found in the night skies. The Moonlight Tidal Necklace, a highlight, mirrors the ocean's ripples in engraved mother-of-pearl, adorned with white diamonds and rainbow moonstones, culminating in a luminous Australian South Sea pearl.
Full Moon
Revering the moon's profound significance in Paspaley's heritage, this story harks back to the days when historic pearling ships navigated by the stars. "Full Moon Rising" were the words spoken by founder Nicholas Paspaley Snr upon discovering the most exquisite round pearls.
Moonlight, a collection that marries the celestial and the earthly, is available to shop at all Paspaley boutiques and online.