Although cruise ships carry people across the world's oceans, it's possible to spend an entire cruise — especially on one of the behemoths that resemble an apartment complex — without having much to do with the sea. Passengers huddle in bars and restaurants and fight for space on the pool deck, often accompanied by the noise of a movie playing on a big screen. Even on the small luxury ships, outdoor space is limited and private verandahs coveted. 
Ultra-luxury cruise line Silversea is pitching a point of difference with Silver Nova, the first in a new class of ships. The concept was to give passengers an experience of being immersed in the ship's destination, rather than imposing on it. Although the vessel resembles a larger version of Silversea's other ships, its innovative engineering design offers a greater connection to the outdoors, prompting the company's president, Barbara Muckermann, to call it a "game changer".
I have a chance to assess whether that lofty description is deserved when I join Silver Nova's maiden voyage, spending four days cruising the Adriatic. My first impression after stepping on board is a sense of lightness — both in the ship's physical structure and the abundance of natural light. Ceiling heights have been raised and many visual barriers, such as columns, reduced. The ship also features an astonishing 4,000-plus square metres of glass, including two banks of sheer elevators that whisk guests between floors while also providing extraordinary views of the coast. 
In many ways, it's a ship pulled inside out, like a glove. Many spaces that would ordinarily be indoors have been placed outside, so that even with a full load of 728 passengers, it feels sumptuously spacious. 
New, quieter engine technology with less vibration has made it possible for suites to run along long horizontal corridors, rather than being concentrated fore and aft, meaning every suite comes with a verandah, providing yet more views of the expansive sea. My suite is slightly narrower than expected, but the elegant decor, spacious marble bathroom, walk-in wardrobe and vanity table that can double as a desk more than make up for it. Silversea also provides large, refillable dispensers of bathroom products such as shampoo, conditioner and handwash, and every guest receives a stainless steel water bottle that can be refilled at water stations around the ship.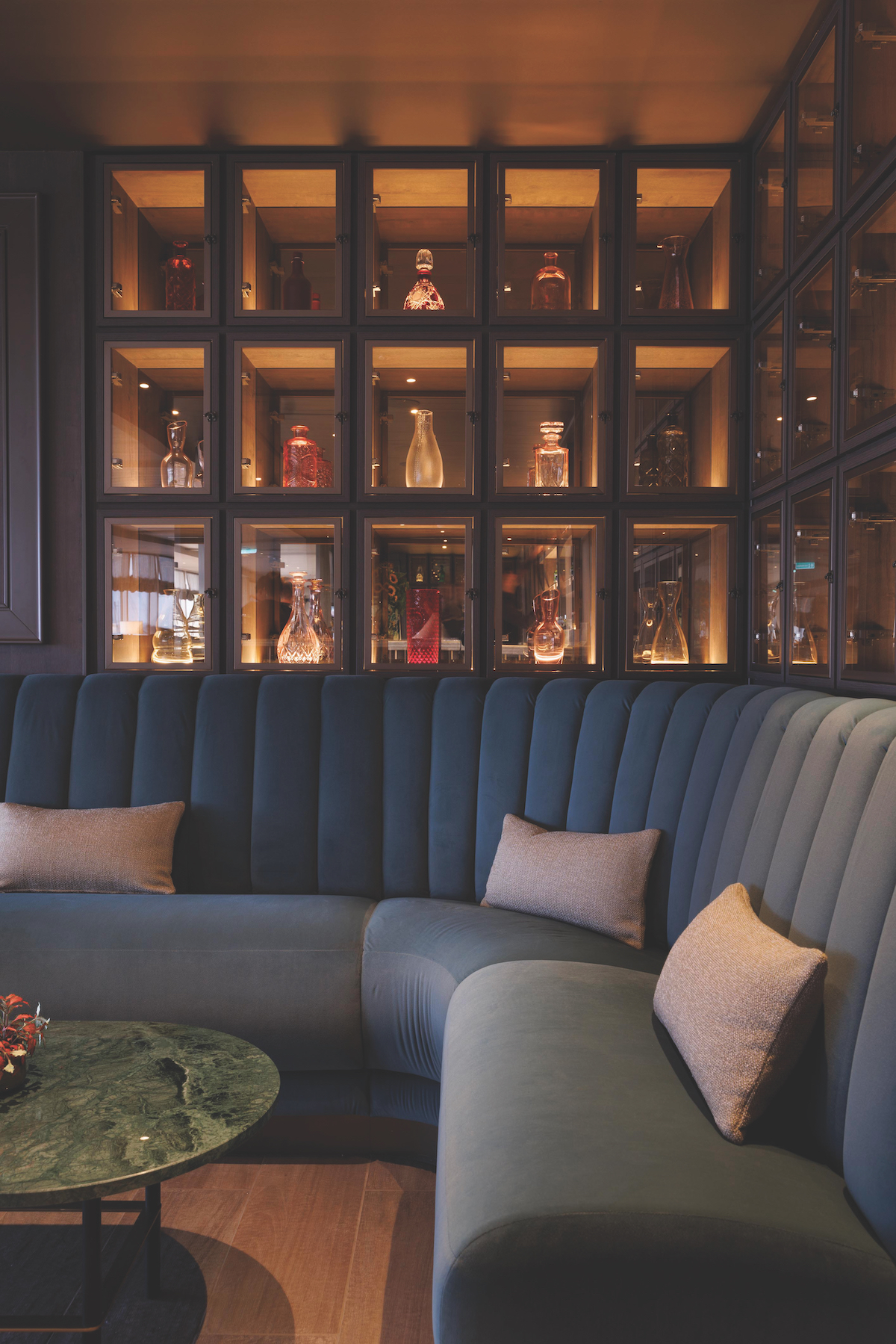 The ship's asymmetrical design locates the 130-square-metre swimming pool along the starboard side, rather than in the middle, as is standard in ocean liners. This layout not only supports the aforementioned long corridors of suites, it also provides a greater connection to the destination. Floating in that pool while taking in the region's rugged cliffs and emerald bays is an experience I won't forget.
Every eye is drawn to the destination, even when you're seated in the well-named Arts Café — the ship's social hub — which is lined with shelves of bright glassware, books and ceramics. While the Silver Nova is populated with striking contemporary furniture — by makers such as Tirolo, Pedro and Robos — in citrines and burnt oranges, the underlying colour palette is neutral so as not to distract from the seascape.
Silver Nova has been designed as a warm-weather ship, even though its Grand South America voyage, starting in January 2024, will take it to cooler climates. The main action is on decks 10 and 11, which encompass upper and lower levels in a U-shape, with the pool and its bar flowing into outdoor lounges and the alfresco restaurant hub Marquee, situated under blooming artificial trees.
For passengers, the entire boat feels like a floating Italian Riviera. There are some cosy interior spaces, such as the Kaiseki Japanese omakase restaurant tucked away on deck four, and the beautiful "secret" library with a gilded ceiling painted by the Albanian artist Artur Sula, hidden in the Observation Lounge on deck 10. But on a sunny day, the upper decks resemble a scene from one of the beaches of Trieste, Italy, our first port. My fellow passengers seem to prefer life by the pool rather than on one of the sparkling beaches below. Who can blame them? Four of the ship's 10 bars and lounges are located on deck 10, and there is no shortage of bartenders and waitstaff to deliver drinks. 
Dusk Bar at the rear of the pool deck soon becomes my favourite haunt. Although it's popular at night for its roster of live music, it's largely forgotten during the day. I can linger over a well-constructed mocktail on one of the lounges and watch the destinations get smaller as we leave them behind. 
The ship has eight restaurants, including two specialty restaurants, La Dame and Kaiseki, available at a supplementary cost. (Pretty much everything else is included, except spa treatments in the Roman-style Otium Spa, select shore excursions and premium wines.) But the culinary standout is Silversea's Sea And Land Taste program (aka S.A.L.T.), conceived by former Saveur editor-in-chief Adam Sachs, a three-time James Beard Journalism Award winner.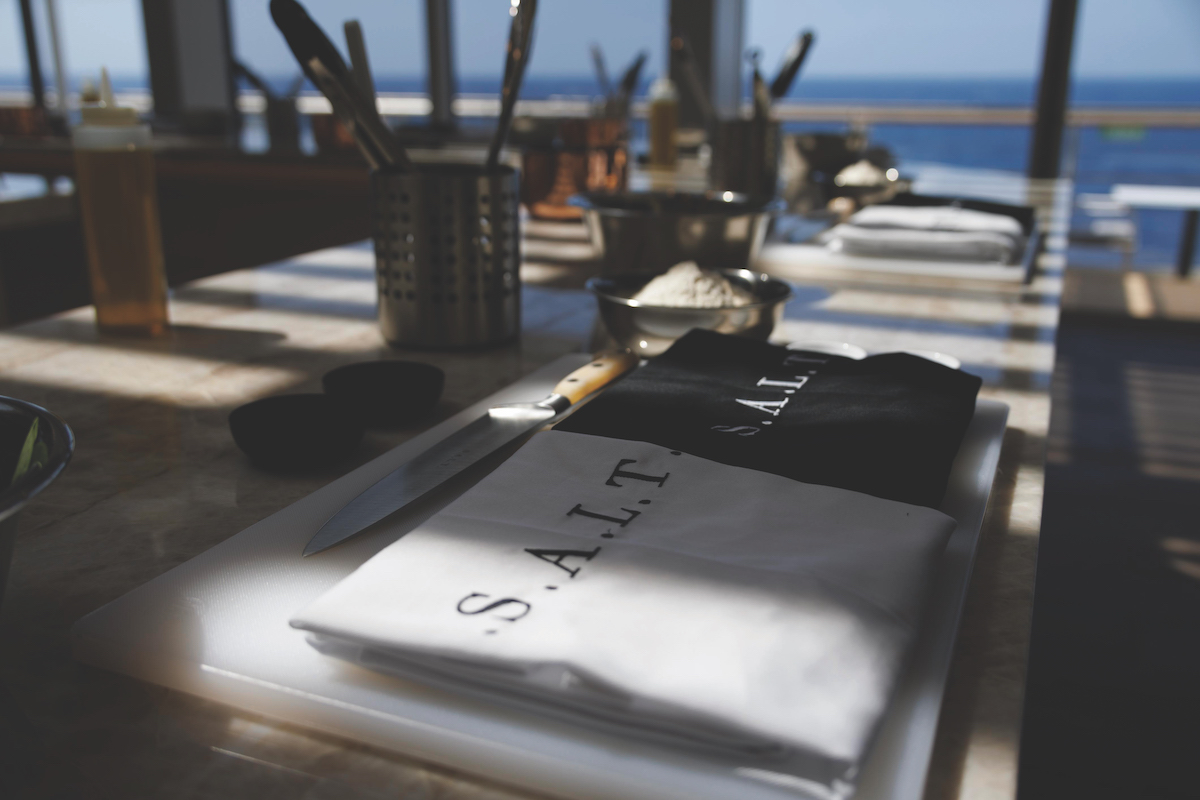 Designed to be as immersive as the vessel (it was launched on sister ship Silver Moon in 2020), S.A.L.T. features local ingredients, authentic recipes and spirits and wines drawn from the destination — in this case, the Adriatic region. The program runs via a well-orchestrated 11-course chef's table experience, cooking classes at the S.A.L.T. Lab and chef-led tours to wineries, organic farms and notable restaurants in the region. The S.A.L.T. Kitchen, a separate restaurant on deck three, has a changing menu every night, showcasing traditional dishes from the day's port. And the S.A.L.T. Bar serves regional wines, beers and spirits, and mixes wicked cocktails integrating local flavours. 
A thoughtful collection of 230 books and 1,766 works of art by 59 emerging and established artists from 25 countries enhances the cruising experience. Among the pieces are 28 bronzes by Italian sculptor Francesco Messina and whimsical ceramics by Spanish artist Ana Rod. Against the ship's neutral design palette, the works sing with colour and wit. Curator Mariangela Capuzzo from International Corporate Art says she wanted to create a museum-like experience, particularly in the usually dead stairwell areas, where the walls form perfect small exhibition spaces. Each commissioned artwork needed to withstand the ship's vibrations and movements, no small thing considering many of the creations are made from porcelain or glass. I can't help wondering how a beautiful installation of 40 glass pieces by Canadian artist Michael Skura on the walls of the Venetian Lounge will fare in rough seas.  
Another element of the ship's "lightness" is its sustainability, with Silversea aiming to make as light a footprint on destinations as possible. The new Nova class is shaping up to become the most environmentally conscious fleet of ultra-luxury ships at sea, with Silversea aiming for a 40 per cent reduction in greenhouse emissions per suite compared with the fleet's Muse class of ships. Fuel cells and batteries will allow emission-free operation in port where possible. Nova's hybrid technology uses liquefied natural gas, the cleanest fossil fuel. The ship's blunt-nosed hull is designed to increase fuel efficiency, and the six glass elevators generate their own energy. 
The Silver Nova may not be a game changer for the entire industry — after all, the concept of a floating resort is not new — but I hope its inspired design and approach to sustainability means other companies see the light too. 
More expert Travel coverage from T Australia: