Multi-hyphenate Heron Preston, who bills himself as an artist, creative director, content creator, clothing designer and DJ, entered the collective consciousness as part of Been Trill, the creative collective-meets-streetwear brand run by Virgil Abloh (of Off-White fame) and Matthew Williams (Givenchy's creative director).
During this time, Preston also started collaborating with Kanye West as an art director, designing everything from tour merchandise to Yeezy show invitations. Preston's eponymous label, which debuted at Paris Fashion Week 2017, first garnered attention when he designed workwear-slash-streetwear in collaboration with the Department of Sanitation New York and his fashion continues to have a utilitarian flavour to it (note the orange detailing on this Calvin Klein collaboration), albeit with a more designer approach.
In this new Calvin Klein collaboration (the second Preston has worked on) there is a seamless blend of Calvin Klein foundation pieces, think: boxers, athletic crop tops, crewnecks and track pants, and the high fashion that Preston has made a name for himself with. Classic styles are tailored for a future fit, and the clever use of texture and colour make these pieces wardrobe staples for all seasons.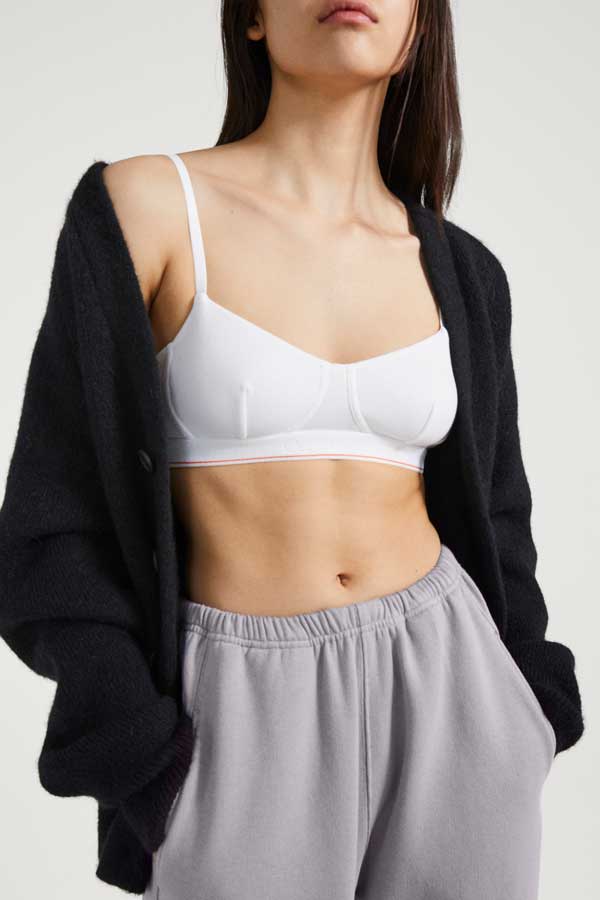 As a counterbalance to the ultra-modern, youth-inspired brand, for this collection Preston delved into the Calvin Klein archives to find inspiration; in particular he loved a '90s style of elastic band that now features heavily in this range. With utility pants, elasticated waists, subdued tones, baggy silhouettes and a genderless theme, there's a hint of nostalgia to the whole campaign that is intensely comforting.
Preston also brings the sustainable approach that has been a touchstone of his work since the early days. Sustainably sourced materials are used across much of this collection: organic cotton, recycled polyester and recycled nylon all feature heavily and are elevated to the luxurious.
This collaboration feels as much like an evolution in design as it is throwback; pieces to wear forever while enjoying the classic 90s Calvin Klein designs that are now iconic.