If you're dreaming of the old normal, before The Year the Earth Stood Still, car showrooms are where to look. As the global economy ground to a halt due to Covid-19, the wheels fell off the automotive industry as well, and with vehicle development lead times as long as they are, this year's models are a window to a pre-pandemic existence. So, how do they measure up for the new world order? T Australia checked their vitals.
Best for Social Distancing: BMW iX & Ford Mustang Mach-E
There's a black mark against diesel, we're getting huffy about hybrids and barely a day goes by without some nation declaring an imminent petrol prohibition. So every auto giant is flicking the switch to electric. On the horizon this year is the BMW iX, a large SUV with a 370- kilowatt motor and a 600-kilometre range. It goes up against similar offerings already available from Mercedes and Audi, which start at about $140,000. The difference: the iX is so crammed with 5G and artificial intelligence that it's "a high-performance computer on wheels". Ford's Mustang Mach-E will be close on vital statistics but plays to the appeal of its Pony brand as "the kind of car that gets people excited about driving". But the hype, as ever, runs way ahead of sales because electric vehicles are still too pricey for the masses. So plug in and you become the motoring equivalent of an Esperanto advocate among the English-speaking hordes. And that's ideal for social distancing. Recharging stations are the loneliest places on earth; everyone is queued up at the servo.
Best for Self-Isolation: Rolls-Royce Ghost Extended
You think self-isolation must be second nature to Rolls owners because they make one-percenters look common, right? Obviously you've never tried getting a table at Alpenhof Davos during the annual shindig, or you'd know — there are only a few thousand point-nought- nought-oners, total, but they all go to the same places. There will be a Rolls-Royce for everyone after the Great Reset, but until then you'd better have the readies. If you do, you can form an orderly expression-of-interest for the new Ghost Extended. This car will let you properly stretch out. It's as big as a country house and quiet as a church, but much better furnished and with proper tech. If you do have to drive, you'll get adequate power from the vehicle's turbo 6.75-litre V12, apparently. You can get started for $740,000 but since you had to ask, you'd better wait for the Mercedes-Maybach S-Class, which will come to Australia at the end of the year. Change from $300,000. More your speed.
Best for Restricted Travel: Ferrari Roma & Audi E-Tron GT
Remember when flying was a snap? When all you had to do was remove your shoes, spread your possessions on a conveyor belt and submit to a full body scan? Now that we're hemmed in by health restrictions our roaming days are over. So why not take a flight of fancy instead? Say "Arrivederci, airlines! Ciao, Roma!" to an Italian coupé that takes you back to la dolce vita. It's a "contemporary reinterpretation of the carefree lifestyle of 1950s and '60s Rome", Ferrari says, in the "grand touring tradition". Beneath its film-star styling, the Roma has the goods to go nowhere, fast. With a 3.9-litre turbo V8, it flies to the legal limit in 3.4 seconds and has a ceiling above 320 kilometres per hour. There are sumptuous two-plus-two hide seats and the latest onboard entertainment system. It's arriving in Australia now, priced from $409,888. Or wait until the third quarter and transport yourself to the electric era with Audi's E-Tron GT. Longer than the Roma and with rear doors, it means business-class travel for four. Its power pack lasts 400 kilometres and a 20-minute recharge time promises minimal on-tarmac delays. Fasten your safety belt and borders be damned.
Best for Online Shopping: Mazda MX-30 & Renault Captur
It happens every time. The "We tried to deliver" card has been flung at your door. Now you must fetch the parcels yourself. Worse, the roads have become a boiling frenzy of Uber Eats bikes and new-to-the-wheel public transport exiles. For metro drivers who spend their days chasing down packages, the small but spacious crossovers by Renault and Mazda will be of much interest. Renault's second-generation Captur does grow a little but remains a tiddler — perfect for depot runs. A frugal plug-in hybrid will eventually join its tiny engines. This model is one of Europe's favourites. It should start at the mid-$20,000 mark and arrive in April. Shortly after, Mazda will add to its SUV stable with the MX-30, combining "modern design and sustainable, tactile interior materials". Its snappy shape features gate-style side doors plus a cabin full of cork, fabrics from recycled plastic bottles and non-animal leatherette (vegan occupants not included). A 2.0-litre engine with mild hybrid boost sips 6.4 litres per 100 kilometres. Or you can wait for the pure electric version due mid-year. You might get change from $35,000 for the starter pack (during lockdown you could even order your Mazda online — good luck getting it delivered).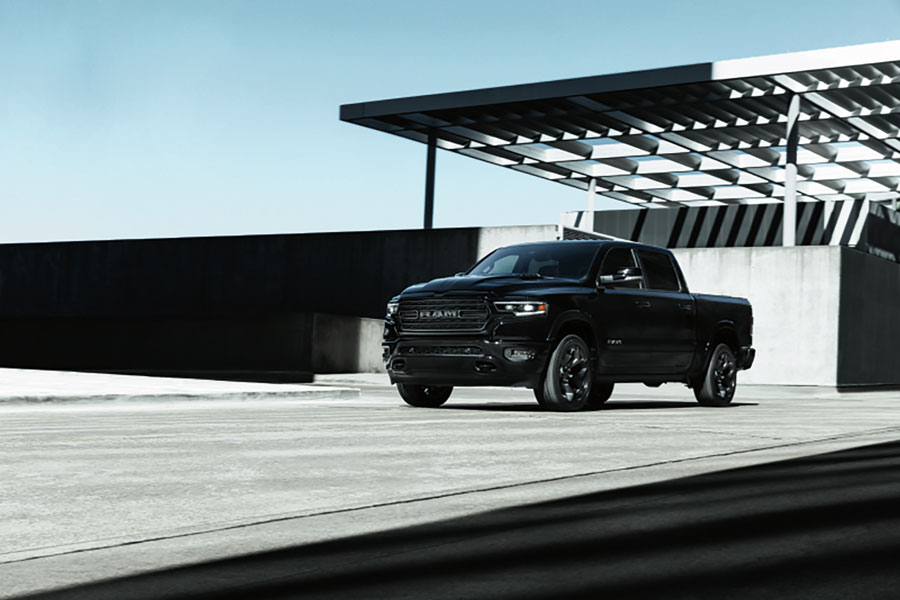 Best for Home Renovation: RAM 1500
So your HomeBuilder grant has come through and you're ankle-deep in bewildering brochures. Where to start? With new wheels, obviously, and that means a ute. You won't actually be doing any work; this is to impress the tradies. As with any renovation, much rests on this decision. You could follow the crowd into a Ford Ranger or Toyota HiLux and max it out with angry aftermarket mods. But that says, "I'm willing to cut corners." No, you need something oversized, overpowered and — finally — over here. The new generation RAM 1500 arrives in March, three years after its stateside launch. It comes fully loaded with American taxes and must be converted from left- to right-hand drive. All that adds up; the outgoing model starts at about $80,000 and the newcomer is likely to line up closer to its Chevrolet rival, the freshly minted Silverado, which starts at $114,000. Either will be impossible to park and you risk being identified as part of the horse or boat crowd, both of which couldn't get enough of the vehicle's previous iterations. But you will be able to chat for hours with your chippy about the huge torque of the RAM's monster engines and compare toolbox options. And if your builder turns up in one of these, get another quote.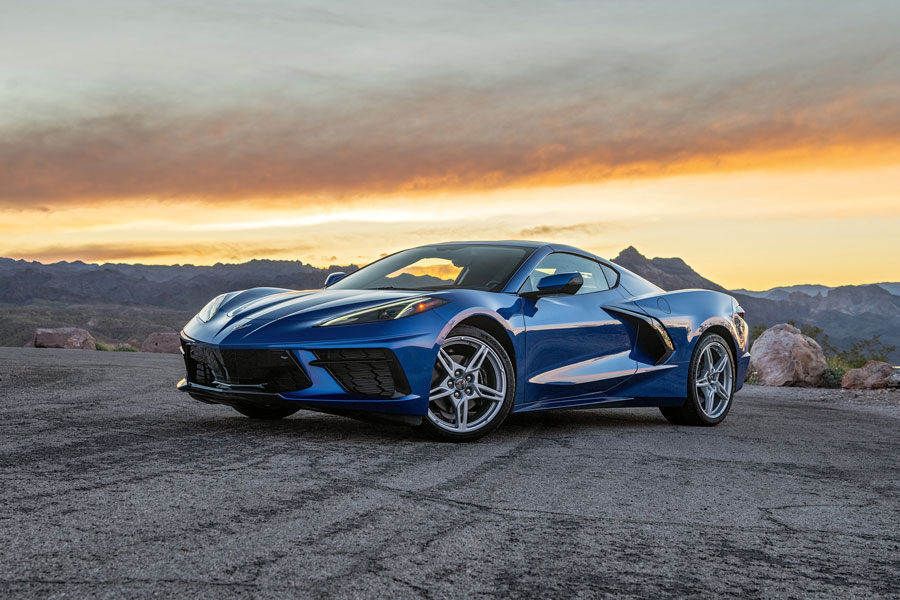 Best for Working From Home: Chevrolet Corvette
You've been sleeping until coffee o'clock and wearing trackies to Zoom. But soon you'll be back to the commuter slog. So assert your alpha pay grade and blow your bonus on a supercar. The trading floor will stampede after Porsche's new GT3, while hedge funders have options on Maserati's MC20 — the Italian brand's return to two-seaters. Both cars are storming six-cylinders with top Euro-cred, but what you need is something that says "barrow boy made good". For once, America has the answer. After seven decades as an automotive pin-up, the Corvette will arrive late this year and will be Australian road-ready for the first time. Better still, this eighth edition enters the big leagues by adopting the Europeans' mid-engine layout and then adding 6.2 litres of Detroit V8. Power north of 360 kilowatts and a paddle-shift gearbox should deliver sub-three-second times to 100 kilometres per hour — great for lane-stealing and traffic- light launches. You'll pay about $170,000, half the price of the Porsche. So you're dollar smart and born to run but sooner or later the penny will drop: yoga- cramped in the cabin, you're shuffling to work in an overwrought thoroughbred. No, just park it in the yard and admire it. WFH perfect.
A version of this article appears in print in our launch edition, Page 72 of T Australia with the headline:
Best in Showroom
Order a copy | Subscribe