A refined expression of Tiffany & Co.'s design DNA, the brand's 2023 Blue Book collection spectacle is a testament to the mystery and magnetism of the sea, and pays homage to the late French jewellery designer Jean Schlumberger, conjuring his fascination with the ethereal realm of aquatic creatures.
Guided by Tiffany & Co.'s chief artistic officer of jewellery and high jewellery, Nathalie Verdeille, the collection breathes new life into Schlumberger's celebrated designs. Each creation showcases the enigmatic symbols of the sea, shaped by a blend of geometric and stylised aesthetics; a tribute to Schlumberger's iconic design philosophy.
Tiffany & Co.'s CEO, Anthony Ledru, says, "With Blue Book 2023, we saw an opportunity to honour Jean Schlumberger's legacy by giving new life to some of his most celebrated designs." This artfully conceived collection embodies the unmistakable Schlumberger charm, whilst presenting never-before-seen creations that embrace a fresh, contemporary perspective.
Blue Book 2023: Out of the Blue will unfold in two phases across 2023, inviting viewers on an journey through the various themes of aquatic life. This season's collection heralds seven distinct motifs: Shell, Coral, Jellyfish, Pisces, Starfish, Sea Star, and Star Urchin.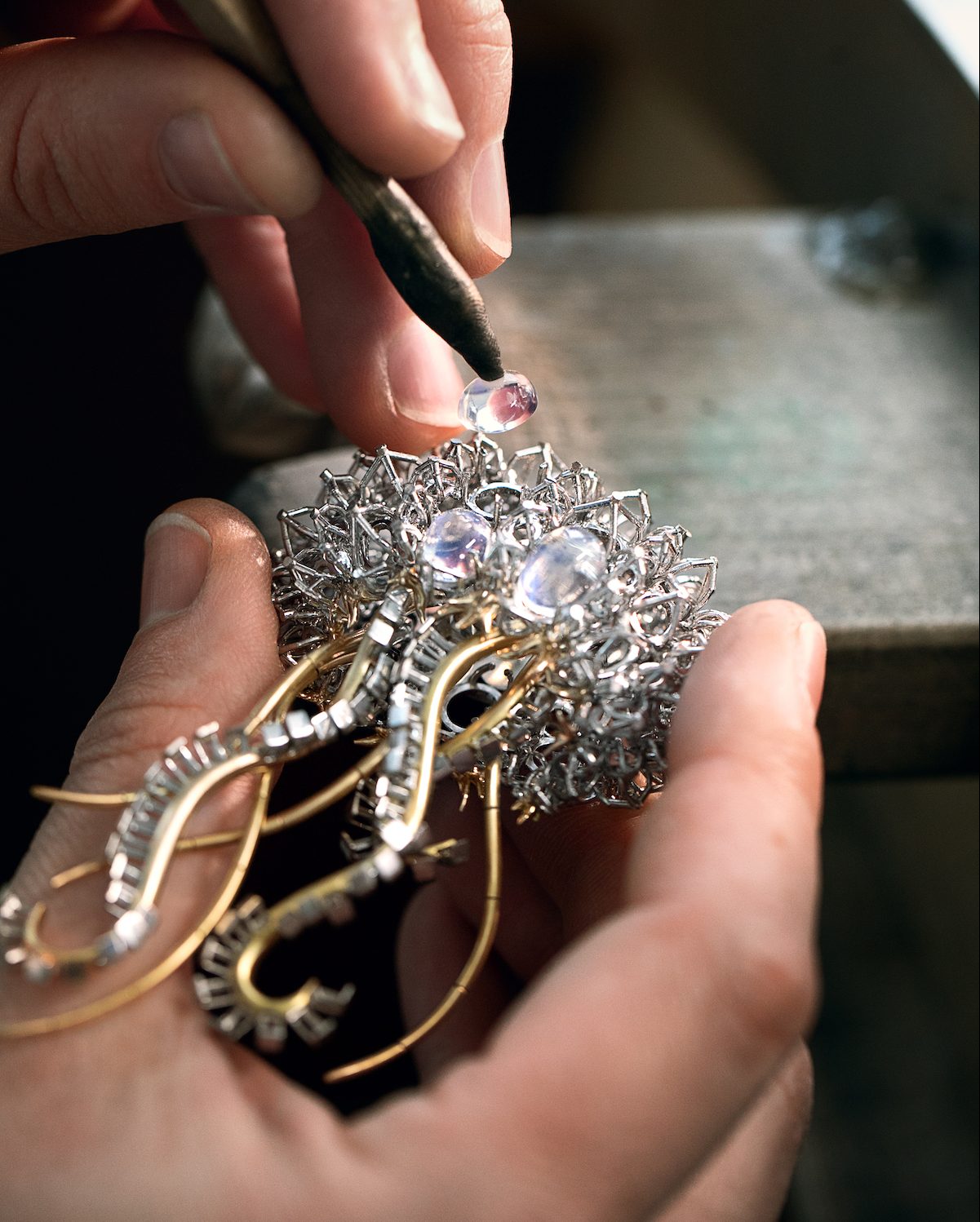 Shell, for example, features a transformable pendant boasting a detachable diamond brooch, crafted with a black opal exceeding 21 carats. The Coral theme is shaped by vibrant hues, twinkling with tanzanites, sapphires, and yellow diamonds that conjure the essence of the sea's oceanic palette. Meanwhile, the Jellyfish theme weaves the grace of these ethereal beings into a brooch that mirrors the delicate dance of jellyfish tentacles.
"In Jean Schlumberger's imagination and design philosophy, the sea represented an unknown, infinite world," says Verdeille. He choreographed unparalleled manifestations of its majesty and mystery." Blue Book 2023, Verdeille's debut collection for the House, pays homage to Schlumberger's visionary legacy while infusing it with modern splendour.
More expert coverage from T Australia: