The 'gap year'—a period of exploration and travel for high school graduates—is considered by many to be a rite of passage, offering a chance to expand one's horizons before diving into higher education or full-time employment.
The concept isn't new; young people have been temporarily forsaking real-world responsibilities in favour of foreign lands for centuries. This pursuit of adventure has inspired Van Cleef & Arpels' new high jewellery collection, Le Grand Tour.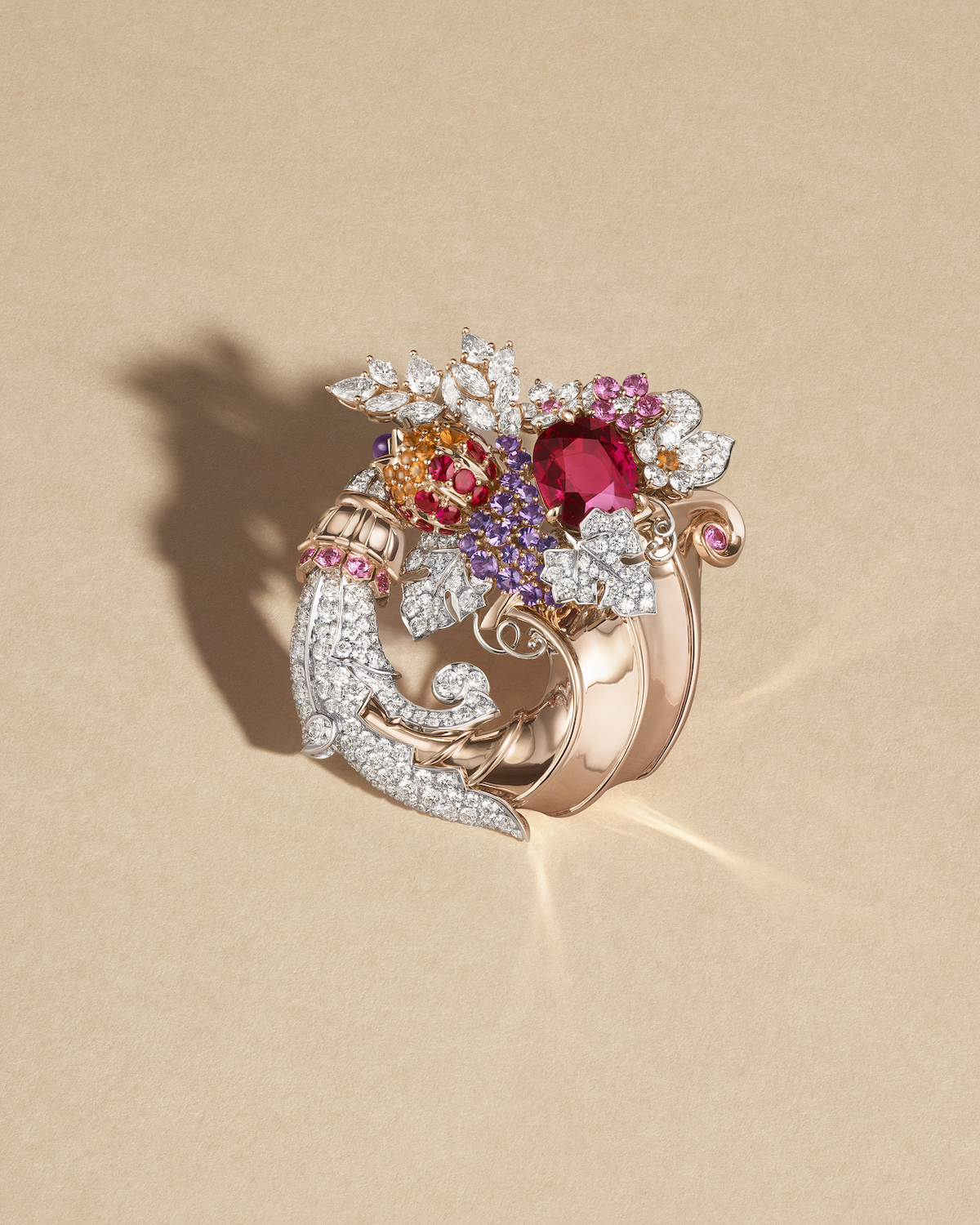 Comprising 70 pieces, Le Grand Tour pays homage to the 17th- to 19th-century Western tradition of young aristocrats embarking on lavish journeys through Europe to immerse themselves in its cultural wonders. With stops in London, Paris, the Swiss Alps, Baden-Baden (Germany), and Italy, Le Grand Tour is an invitation to escape the everyday through its glittering jewellery masterpieces. From statement-making sculptural necklaces to intricately crafted earrings and wrist adornments, each piece celebrates Van Cleef & Arpels' savoir-faire and history.
"This High Jewellery collection celebrates a tradition that has always fascinated us," says Nicolas Bos, the president and CEO of Van Cleef & Arpels.
"Traveling abroad to discover the remnants of ancient civilizations served as a mind-expanding practice for intellectuals and artists in Europe. It has had a profound impact on our contemporary practices. We still travel to broaden our horizons, seeking experiences and encounters."
Bos describes the collection as "multidimensional." "It blends the traditions of jewellery and decorative arts—objects brought back as souvenirs from the Grand Tour—with the idea of rediscovering and merging different eras and cultures," he says. "For this, we followed in the footsteps of our predecessors and selected cities that were renowned stops historically."
Drawing inspiration from antique Roman, Etruscan, Medieval, and Renaissance jewellery, Van Cleef & Arpels' designers aimed to marry these influences with the brand's distinctive style, craftsmanship, and heritage. "The result is like a colourful sketchbook that invites you to dive into destinations and gemstones," says Bos.
Explore the collection here.
More expert coverage from T Australia: