Two years ago today, we released the launch issue of T Australia. Publisher and editor in chief Katarina Kroslakova decided to bring The New York Times Style Magazine to Australia, knowing that it was time to start something new, vibrant and different.
From our debut issue in March 2021 to our 'Journeys' issue – starring Ajla Tomljanović – in February 2023, T Australia has had the privilege of sharing intimate profiles, thoughtful essays and the best global journalism from the flagship US magazine.
To celebrate this milestone, we decided to take a walk down memory lane, and revisit the incredible people and profiles that have shaped the magazine's pages.
Daniel Ricciardo, For The Win
Article by Emma Pegrum
Framed by the rectangular box of our video call, Daniel Ricciardo is grinning. "Part of me still pinches myself," he says. "How did I end up here? How did Perth and Formula 1 meet?" This last part he says slowly, giving each word its own space as he casts his thoughts to his faraway hometown. He tilts his head to one side, that Colgate smile transmitting bemusement, or perhaps amazement, through the screen.
It's the Thursday before race weekend. A few days later, that same supercharged smile would beam through the television from the top of the podium at the Italian Grand Prix in Monza. Ricciardo had executed a flawless run, breathing life into a difficult first season with his new team, McLaren. The Monza win was McLaren's first Grand Prix victory in almost nine years and Ricciardo's first since his much-valorised 2018 effort in Monaco, where he suffered a 25 per cent engine power loss on Lap 28 (of 78) and still defended his lead, making no errors, to win at the notoriously challenging track. It's an oft-cited example of what makes the 32-year-old driver so good: he's got grit, he's got composure and he drives impeccably well.
"I wasn't doing myself justice if I didn't put it all out there. When I went for a move or put my elbows out and stood my ground, it felt amazing. I knew deep down I was a fighter."
Read the full interview here, or watch Ricciardo answer T Australia's Rapid Fire questions here.
Billie Eilish Wants You to be Happy
Article by Victoria Pearson
It is after 9pm on a Tuesday and Billie Eilish is floating around Sydney's Qudos Bank Arena in a cherry picker. The sold-out stadium is brightly lit by the phone torches of Eilish's 20,000-strong multigenerational audience. "I love you, Billie!" screams a fan during a musical interlude. Eilish smiles sweetly, her XL face beams down on the audience from giant screens, and she begins to sing. Despite her lyrics' inclination towards the macabre, Eilish's brand of live performance favours kindness over shock and awe, and at just 20 years old she's in total — and seemingly effortless — control of the worshipful crowd.
Whatever Eilish is doing is working — no-one would blame her for coasting on her success to date. Skating by, however, isn't on the cards.
"I have a really strong nose," she says of a recent addition to her professional portfolio: her debut fragrance, Eilish by Billie Eilish, released in November 2021. The artist is curled up, feet tucked beneath her, on a purple lounge at Universal Music Australia's office in Sydney, just hours before she is due to step on stage at Qudos Bank Arena. "I have thousands of candles and thousands of fragrances and lotion and body things," she continues. "One of my favourite things in the world is scent."
When a segue into the fragrance industry was first suggested, Eilish was dubious. "When you get famous, you do this and you do this and you sell this," she mimics. But the idea percolated, then stuck. A perfume would provide an opportunity for the singer-songwriter to indulge in a lifelong passion. All she needed was a partner.
Read the full interview with Eilish here.
Kylie Minogue on Inner Strength and her Surprising New Side Hustle
Article by Katarina Kroslakova
"There's much to be said about strength. I think it's too simple to think of it as just being strong – that seems like an outdated concept. Strength is all sorts of things. Sometimes it's being as brave as you know how to be, sometimes it's acknowledging your weaknesses and allowing them their right to be – or overcoming those that can be overcome and understanding that there's no full stop after that. Life will always present another challenge, and another.
I know I have strength. I suppose I show a certain strength to the world, but the greater strengths for me personally are the ones no-one ever sees. And those are the hardest to put into words. Mine is more of a quiet strength. I don't make a whole lot of noise about what I'm going to do next, it's mostly in my head. But to reach that point, I've had to negotiate with myself – talk to myself – many times to get over my insecurities and doubts.
I've had doubts so many times throughout my career. Honestly, so many times. Whether I'm questioning myself or having a barrage of people question me and my ability. And sometimes it's been no fun. It's been hard and I wonder how I've done it. I think, "How did I step out and do that? How did I block out the voices in my head and the voices of other people?"
Read the full interview with Minogue here.
Modern Poet: An Interview with Nick Cave
Article by Tom Lazarus
"During lockdown there was a good amount of idle time where I found I could action a whole bunch of ideas that had been running around in my head for years," Nick Cave writes to T Australia in an email. "Cave Things was one of them. Like The Red Hand Files it began as a tiny idea, an impulse, really, and just grew from there."
Cave's thing about things predates his involvement with music. As a child growing up in country Victoria, he drew, painted, took photographs. "The songwriting started later, in the evil days of the Boys Next Door and The Birthday Party," he says, referring to the cyclonic years of his burgeoning career, in the 1970s and early '80s, when he fronted those formative post-punk bands in Melbourne, London and Berlin. His lyric notebooks are densely collaged and illustrated, palimpsests wriggling with doodles, tiny paintings and pastings from magazines, maps and art books. "I have always drawn my songs, amplified them visually, because they are primarily highly visual, disconnected, emotional images and lend themselves to that sort of thing," says Cave.
He adds that he is not a collector of objects, even as he is compelled to keep making them. "Cave Things is essentially my attempt to start up an online shop that deals in esoteric, subversive, funny and challenging [stuff] that you can buy," he says. "I wanted to create a shop that sold stuff I liked, that I was personally involved with — but that stepped clear of band merchandise." Cave Things, at its best, he says, "is a playful, insubordinate extension of the creative process".
Read the full feature here.
Margot Robbie, Queen of the Silver Screen
Article by Bill Wyman
As an actress, she is famed for her versatility, but has the sheer breadth of roles sometimes been difficult to handle? She confesses it hasn't always been easy: "Every character I've played requires something different. Some I feel I can slip into their skin a little quicker than others." Among the more difficult characters, Robbie points to the late actress Sharon Tate, whom she played in Quentin Tarantino's "Once Upon a Time… In Hollywood" (2019).
"Sharon Tate wasn't a character where I felt like, 'I got this. This is an easy one,'" says Robbie. "It was more about what she symbolised: all the good things in the world. Light — light — was what I worked with most: how to feel light, how to exude light. How do you portray someone if the way they need to be portrayed in this situation is to be pure and innocent and delightful?"
Louder and more raucous roles are easier, she says. "I much prefer to scream and cry and shout. Someone did something bad to you and you feel mad about it — I can get there a lot quicker."
Read the full article here.
Modern Poet: An Interview with David Hallberg
Article by Grace O'Neill
If you ever want to get to know a person quickly, ask them what they've been reading lately. For David Hallberg, the internationally renowned dancer and recently installed artistic director of The Australian Ballet, it's "So Much Longing in So Little Space", Karl Ove Knausgaard's 2019 book on the expressionist painter Edvard Munch.
"It's a sort of interpretation of Munch as an artist; it meditates on his development and what he was going through mentally," Hallberg says. "I typically read non-fiction because I just like the whole process of life." Hallberg was turned on to Knausgaard when he ripped through the Norwegian writer's dense and polarising six-volume, 3,600-page autobiographical novel, "My Struggle".
"It's a big undertaking," admits Hallberg, 39. "But I've realised that I'm a person who doesn't like things to be easy." And there you have it, words that get right to the heart of who Hallberg is: a man for whom the road well travelled is anathema, whose life has been one continual march towards that which challenges and often downright terrifies him.
Read the full interview here, or watch Hallberg answer T Australia's Rapid Fire questions here.
Simon Baker on the Changing Face of the Film Industry
Article by Bill Wyman
Simon Baker might be accustomed to "Godzilla"-size productions now, but the Hollywood life was not preordained. Born in Tasmania, he spent a few years in New Guinea before his parents split up and he moved with his mother to Lennox Head on New South Wales' North Coast (he has hinted that his relationship with her second husband was not ideal). Baker was immersed in surf culture and was infatuated with film. "I was raised on '70s Australia cinema," he says, citing the directors Fred Schepisi, Peter Weir and Gillian Armstrong. "It was a golden age and I grew up seeing all of that."
He came to acting by happenstance, his big break like something out of a movie. It came when he visited a friend who was auditioning for a commercial — Baker ended up getting the role. At the age of 22, he was cast in "E Street", then came a Logie Award for Most Popular New Talent and "Home and Away". Still, film roles were a long time coming — he could not break out of the TV ghetto. "I was auditioning and auditioning for 'traffic cop number two' and it was really difficult," he says. "I came up with a long- range idea: what about going to America and trying to make it there? If I can get some work in the US, maybe I can come back to Australia and work here. It took me 20-something years."
In the US, Baker landed a small role, playing a vulnerable young actor in 1997's "L.A. Confidential" (a film that might have won the Academy Award for Best Picture had the blockbuster "Titanic" not been released in the same year). Baker had one memorable line — "You know, when I came out to LA, this isn't exactly where I saw myself ending up" — before being fed into Hollywood's thresher.
Read the full profile here, or watch Baker's Rapid Fire questions video here.
Unpacking the Buddy Franklin Phenomenon
Article by Luke Benedictus
The game is already won but the SCG still throbs with expectation. The Sydney Swans lead Geelong 101–69 in the Friday-night clash with under seven minutes to play. Yet when Lance "Buddy" Franklin collects an easy mark 30 metres from goal, the noise from the crowd is immense. People surge towards the Paddington end of the ground, clambering on top of advertising hoardings and scrambling onto the fringes of the oval, camera phones cocked at the ready. They're primed to capture a moment of history. Franklin stands on 999 career goals and now has the chance to become only the sixth VFL/AFL player to reach the magic number of 1,000.
Ignoring the hubbub, Franklin steadies himself and takes stock. He eyes the goal with wary respect, as if it's a mountain he is yet to summit. He takes a deep breath, then lopes forward on those long limbs, breaking into a trot, before his left boot connects to send the ball arrowing straight between the posts. What follows is that special form of deranged euphoria that sport can occasionally unleash. Franklin is engulfed by hundreds of Swans fans, the grass of the oval turning red and white from the ocean of supporters who swarm the field to celebrate with their conquering hero.
Coming on March 25, 2022, after months and months of pandemic gloom, the response to Franklin's 1,000th goal — that riot of untrammelled joy — felt necessary. "I loved it, I loved it," says Franklin when we speak on the phone. "It was such an amazing moment — to kick a thousand goals and have my closest family and friends there to witness it. That was something that I'll cherish forever."
Read the full feature here.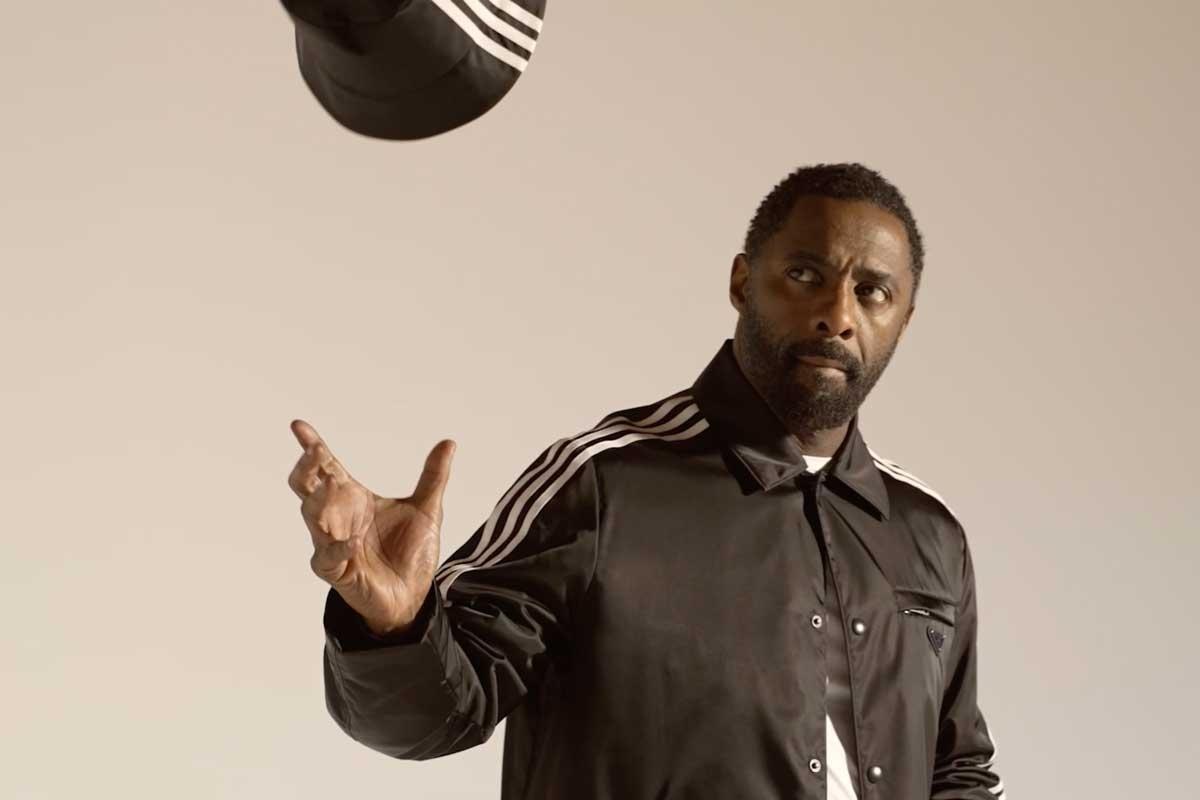 Modern Poets: Idris Elba & Lime Cordiale
Article by Joe Brennan
"I think we were all searching for something new," says Lime Cordiale's Oli Leimbach of the band's 2021 collaboration with movie star Idris Elba. "Maybe we pulled Idris out of the boombox in our green room…. Talked him out like a genie." Elba is a measure less fanciful. "I was at a junction, musically," he says, his words punctuated, as they often are, with a cheerful expletive. "I'd joined with a new publisher and they were like, 'Do you want to do a writing session with Lime Cordiale? Or do you just want to be over there pretending to make music?' " His reply: an emphatic "of course".
That first day in the studio was polite but unsteady. Elba approached the session with trepidation, nervous about proving himself as a lyricist. "I was half expecting them to be like, 'That's not what we were really expecting, but thanks. We loved you in "The Wire",' " he deadpans. Likewise, the Leimbachs worried that their would-be collaborator had one eye on the door. When their high-profile guest reached for his phone to pull up a song idea, the pair assumed he was calling himself an Uber to make a hurried escape.
A few hours passed and the track that both sides had signed up for was essentially complete. They were free to wrap things up. Then, fairly unexpectedly, Elba brought out his laptop to workshop a demo — drums, a bassline, a verse of vocals — that he'd made in his trailer on set. Hesitation gave way to febrile excitement. As the trio pored over their most prized references — from the ska theatricality of Madness to the industrial funk of Gorillaz — the atmospheric shift was immediate. They had committed to the experiment.
See the full article here.
Read our current issue cover interview with Australian tennis no. 1 Ajla Tomljanović that appears in print in our eleventh edition, Page 56 of T Australia with the headline: "The Mind Game"