The recent (long awaited) trans-Tasman travel bubble announcement created a lot of excitement. Not only was it the first glimpse of the return to some kind of travelling normalcy after a year of passports gathering dust, but it also marked the moment Australians could once again travel overseas to another country, well, one sea to be exact. For a nation of travellers, this was both significant and welcomed.
For Captain's Choice CEO Bas Bosschieter, the announcement was the perfect backdrop to their latest private jet adventure. Operating since 1994, the privately-owned Australian travel company, was one of the first in the world to introduce private jet journeys to places far and wide across the globe. Last year, of course, saw them expand their adventures in Australia and now this new trip looks to visit three luxury lodges in New Zealand – The Lodge at Kauri Cliffs, Huka Lodge and Matakuri Lodge – as well as a slew of 'money-can't-buy' experiences.
With two departures from Sydney on 19th September 2021 (10 days) and 18th November 2021 (11 days), the business-class private jet adventure will head across the Tasman to New Zealand's sub-tropical Bay of Islands in the north, then explorers will fly onto the pristine waters of Lake Taupo and adventure hotspot Queenstown in the South Island, before stopping at Australia's Norfolk Island on the way home.
T Australia chatted to Captain's Choice CEO Bas Bosschieter about how the pandemic has affected his company, the highlights of this new trip and where his next holiday will be.
How has Captain's Choice been affected by recent global events?
"We have pivoted from a mostly international collection to a mostly domestic collection. In some ways, it feels like business as usual as we have been operating journeys by private jet for over 25 years, but we've designed a whole new range of domestic trips that we haven't operated before. The luxury for our guests is the ease of visiting our vast country with our private aircraft. Of course, safety and flexibility underpins everything we do particularly during these unprecedented times too."
Do you think the pandemic will change how people travel in the future?
"There will definitely be a heightened focus on health and safety, and it's something we consider so important at Captain's Choice and why we have a Tour Doctor on each and every journey. While the pandemic restricted movement and subsequent travel for a considerable amount of time, we feel that this has given Australians a stronger desire than ever to explore the incredible destinations that are on our doorstep."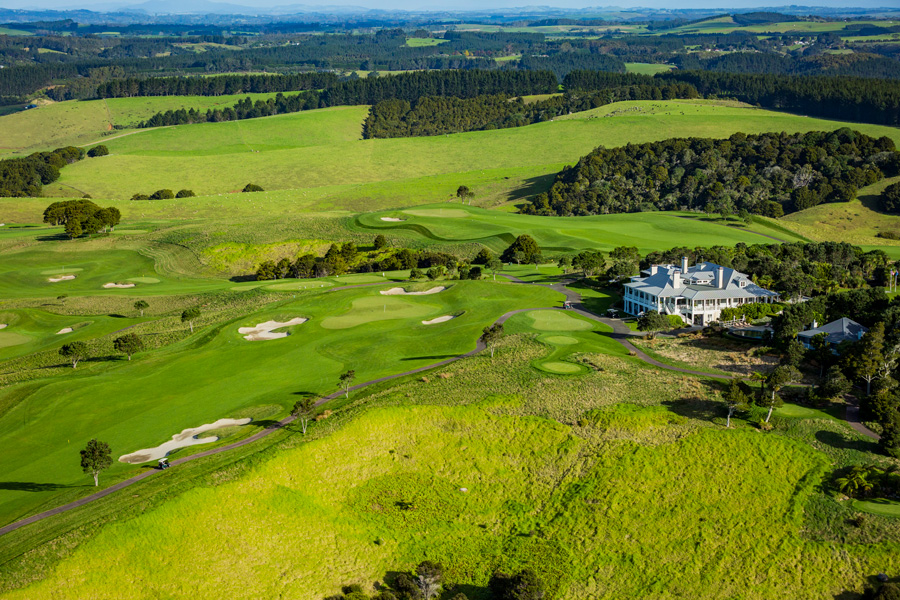 The upcoming private jet adventure in September looks intriguing, can you tell us what is different about that trip?
"Luxury Lodges of New Zealand by Private Jet has everything – luxurious accommodation, outdoor adventure, beautiful landscapes, golf, gourmet escapes, stunning landscapes and immersion in the fascinating local culture. It's a New Zealand and Norfolk Island experience that only private jet travel can deliver, with everything included and the freedom to do as much or as little as you choose."
What do you feel New Zealand offers to the luxury traveller?
"It's incredibly unique landscapes, culture and unparalleled luxury accommodation nestled in the most picturesque locations."
What has been the feedback from your Captain's Choice passengers – are they ready to travel again?
"Yes! We've seen a strong demand for our Australian journeys since launching in July last year. Travel is a big part of the Australian psyche and consumer demand is high after not being able to travel for an extended period. We have seen a rise in bookings recently due to the stability around state borders. We've also been fortunate to operate a few journeys already this year and there is high excitement from our guests in being able to travel again. They are particularly enjoying the convenience of travelling our vast country by private plane."
Where is your next holiday to? How have current events affected your travel plans?
"My focus has changed to short breaks, rather than long holidays at the moment. There are so many different regions and reasons to explore our own states and territories. One trip I am especially looking forward to is hosting our journey to the Birdsville Races scheduled for September this year. It's always been on my bucket list to attend this iconic outback event."