New York City institution The Strand – a family-run bookstore and, notably, the former employer of poet, author, singer-songwriter and visual artist Patti Smith – has collaborated with Bottega Veneta on a new series of handcrafted leather tote bags.
Helmed by the brand's creative director Matthieu Blazy, the commemorative accessories feature a high fashion rework of the iconic Strand logo, rendered in Bottega Veneta's signature intrecciato weave. Of the personal significance of the Strand, Blazy said it was "almost a motif that recurs throughout my life."
"It always reaffirms to me why physical books are so important," he said. "It's always a space of exploration with the constant pleasure of the unexpected and finding something new."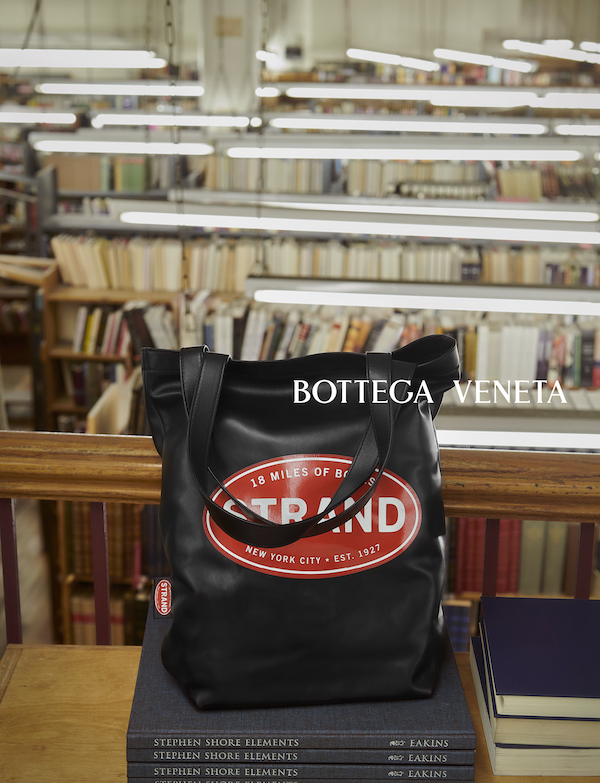 Alongside the intimate project launch hosted at the Strand (attended by a curated list of fifty New York figures in fashion, literature, and other areas of culture), Blazy curated a list of his favourite reading books available to purchase through the bookstore until September 30.
The capsule campaign was shot by prominent American photographer Stephen Shore, known for capturing scenes and objects of American life. His books, "Uncommon Places" and "American Surfaces", document road trips he took cross-country in the 1970s.