Vivid Sydney's festival of light, now in its 13th year, is a 23-day invitation to look up – to immerse yourself in the realms of art, technology, and innovation, and view the city from a new, luminescent perspective. In the hands of Liane Rossler, however, it is an invitation to come down to Earth. A renowned Australian designer and artist, whose work showcases a compelling collision of creativity, sustainability, and social impact, Rossler has made significant contributions to the fields of art, product design, and environmental activism through Superlocalstudio, an initiative that she co-founded to create a place for sustainable and considered design practice. Rossler also co-founded the cult favourite resin jewellery and homewares label Dinosaur Designs, where she worked as a designer and director for over 25 years.
As part of this year's Powerhouse Late X Vivid Idea's program, Rossler will host "Natural Wonder", an evening of art, talks, music, film and hands-on activations. From bee expert and Honey Fingers founder Nic Dowse, to the UTS School of Design Associate Professor in Visual Communication Zoe Sadokierski, and a trio of First Nations designers – Kaylie Salvatori, Samantha Rich and Zoe Sims – visit the Powerhouse Museum in Sydney on June 8 and experience Rossler's diverse lineup of innovators, artists, and storytellers sharing how they source inspiration from nature's wonders.
Below, Rossler sits down with T Australia to talk about her role in the event, the other thinkers or creators influencing her practice, and her vision for the future of the industry.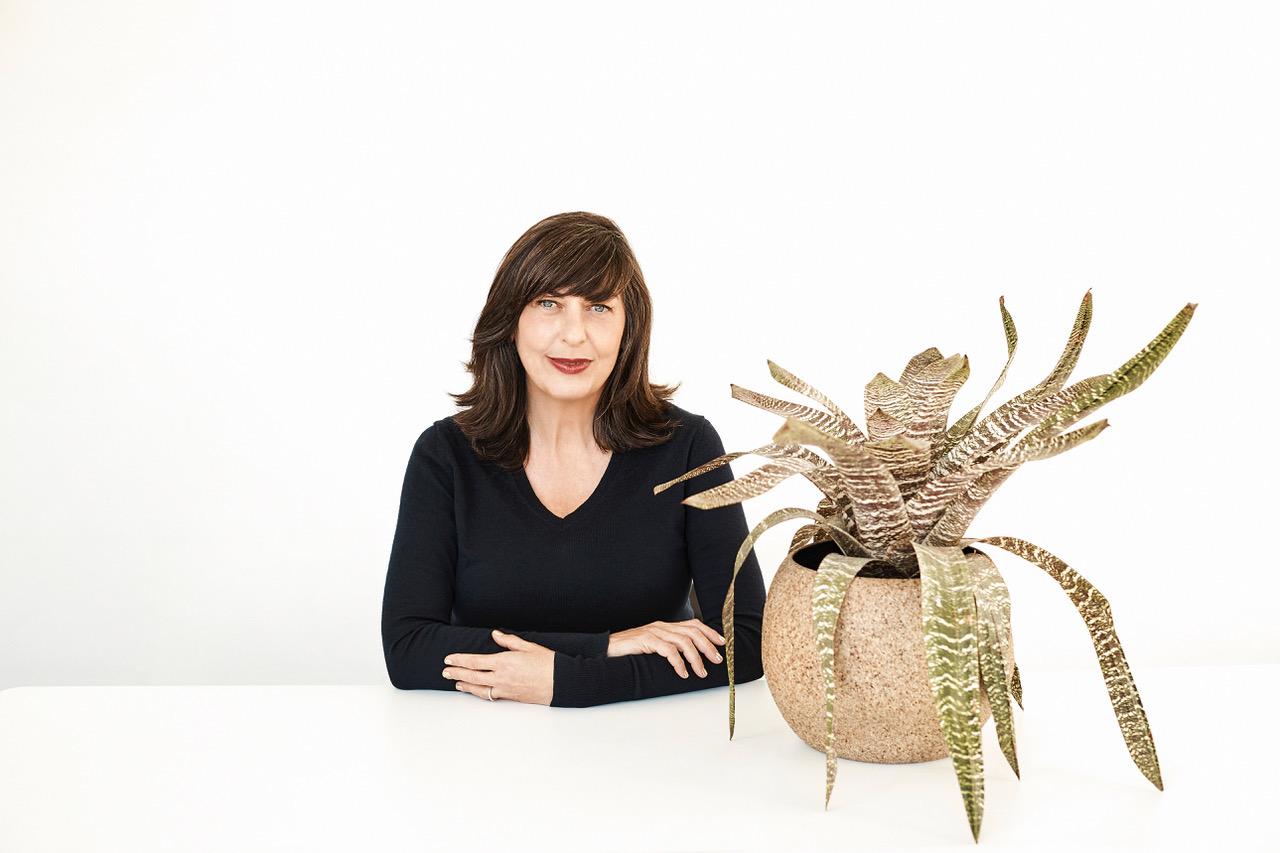 What does a typical workday look like for you (if there even is one)?    
My workdays are varied depending on the project. I like to have time to enjoy the day, so when possible, the mornings are for life and the afternoons are for work. I also love working late into the night undisturbed. My studio is a short walk from home, so depending on the project, I am working in the studio or out on site at meetings or working in my office at home. It's a nice balance.
Can you tell us a little about your role in curating Natural Wonder for Powerhouse Late x Vivid Ideas – who or what were you looking for in order to bring the event to life?
I've titled the night Natural Wonder because everything for the night is created with nature at the core. I wanted to bring together creative practitioners with a unique approach whose work is centred on nature and could highlight it in unexpected ways for the audience. Their considered process and practice, as well as their final outcome was important in choosing the participants. I wanted to include elements for co-creation so that the audience can participate creatively as well as be inspired by the talks, installations, visuals and sonics of the night. I wanted something for all the senses.
The natural world has long been a source of fascination and creative inspiration. What do you personally find enriching or stimulating about nature (and what is its role in your creative process)?           
Nature is endlessly inspiring, providing daily delight, and there's still so much wonder to discover. Spending time surrounded by nature is so restorative and filled with beauty. Being respectful to nature is at the core of everything I do in work and in life, and I'm mindful to take the utmost care to support it. We know how much ecological impact humans have created globally, and now we have such an opportunity to do all we can to act, care and restore.
Besides the incredible talent included in the Natural Wonder line-up, who are some other thinkers-makers-doers currently inspiring your world?
Creative practitioners whose process, practice, materials and method, alongside their outcomes provide beauty, usefulness and positive environmental impact.
Some people that come to mind whose actions make a positive difference include Julia Watson for her work on traditional ecological knowledge for contemporary uses; Rael San Fratello for their pioneering work using 3d printing with traditional and natural materials and technologies; Joost for his holistic creative and life practices; Breathe for their sustainable and social architecture; and Piet Oudolf for his breathtaking natural landscapes. There are more and more people doing great positive impactful creative work, particularly in landscape and architecture and material innovation.
Your work exists at the intersection of art, design and sustainability – can you tell us what your vision for the future of this industry is? 
My vision for the future is that sustainability becomes the core of all creative practice in materials used, transport, function and life cycle. Time, care and consideration of process, including all stages of an item's life should be valued. We should all be continually working to achieve ethical, social, and environmentally beneficial actions.
Is there anything you are currently working on you can share with our readers?
I've been working on curating an exhibition called "GOOD NATURED: design art architecture" at The Australian Design Centre which opens in Sydney in June. The aim of the "Good Natured" exhibition is to inspire people into action by showcasing good design that makes an impactful difference to the environment. It features Australians working to design a better future, highlighting creators, makers, designers, architects, artists and communicators of beneficial beauty.