There will always be those who view fashion, fiction and other arts as mere indulgences – we at T Australia disagree with them. Because without wonder, beauty and joy, what is left? The arts in their many guises have never been more important than they are right now, as they can help us process change and understand the world we live in. And so this edition of T Australia — our Artistry issue — is dedicated to all those whose creative mastery gives the rest of us hope and a sense of what could be.
There's no doubt that we Australians can be tough on our artists — few bear the brunt more than those who dare to create public works, as Kate Hennessy uncovers in her feature "Ways of Seeing". Perhaps that's why we tend to punch above our weight overseas, as Grace O'Neill reports in "Golden Ticket", a fascinating piece about designers who have made it big abroad.
If there's a common thread that weaves together each of the creators profiled in this issue, it's conviction: it takes nerves of steel to encourage others to see the world as you see it. It's true of our cover star, Emma Balfour, who's been a fixture of the international runways for almost 30 years. In her own quiet way, Emma has redefined what it is to be beautiful. There's also the ceramist Ramesh Mario Nithiyendran, who combines clay with smoke machines and dystopian soundscapes, asserting his place in the contemporary art scene. Not everyone is a fan — and that's probably a good thing.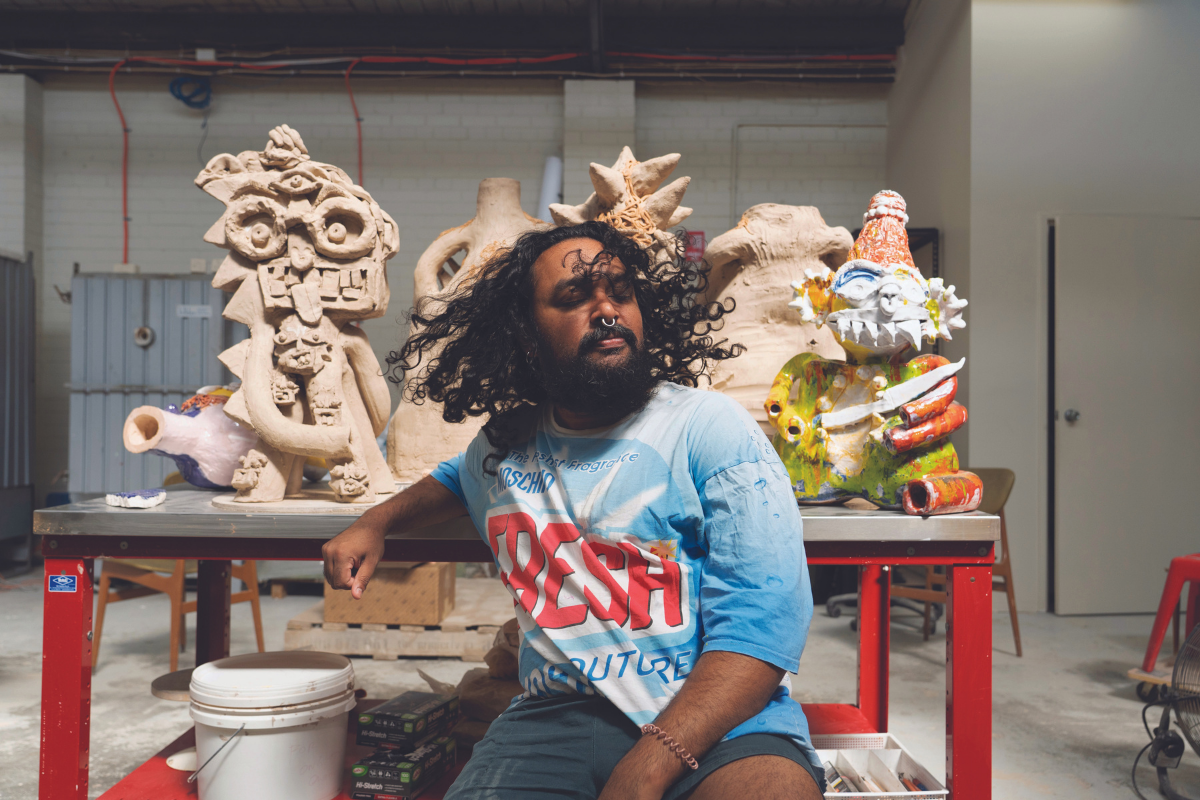 In this issue, the activist Bri Lee muses on the value of the arts, writing that while journalism keeps us informed about the war in Ukraine, it's poets and composers who can help us to understand it. "Art about humans," she writes, "helps me make sense of the selfishness and devastating greed." You can also find Ligaya Mishan considering how red meat is linked to the West's legacy of conquering ("The End of Beef"), Philip King examining the current wave of limited-edition cars ("Joy Ride") and Diana Abu-Jager reflecting on the rediscovery of flowers in cocktails and tisanes ("A Glass Full of Flowers").
T Australia #6 is available at newsagents nationally, and can be ordered online now, either as a single copy or as part of a subscription.