On the southern coast of Lebanon, not far from the ancient city of Tyre, where precious purple dye was first traded, a small village of Muslim farmers made its mark on the region with something far less ostentatious, but equally revered. Kechek El Fouqara or 'poor man's cheese' is naturally vegan — an age-old formula of salt, water and fermented bulgur wheat, dreamt up by villagers who couldn't afford milk. These soft, tangy globes are a local staple; their richness cut by a coat of green, red and black pepper or a dusting of thyme, cumin or nigella seeds. In a jar of olive oil, they're dead ringers for labneh.
But due to a lack of written recipes, Kechek El Fouqara is fast becoming an endangered species — a common fate for rare, artisanal cheeses. So when former interior designer Michelle van Rensburg enrolled in a vegan cheese-making course last June, she didn't expect to learn about the Kechek. Rescuing a near-extinct curd was never her ambition. Her goal, like many plant-based epicureans, was touchingly simple: making a cheese of one's own that was both edible and dairy-free.
That brief taste of artisanal cheese-making left van Rensburg wanting more. What if she started using traditional recipes to recreate the cheeses she loved? What if she kept the same moulds, bacteria and culturing methods and replaced the milk with a non-dairy base?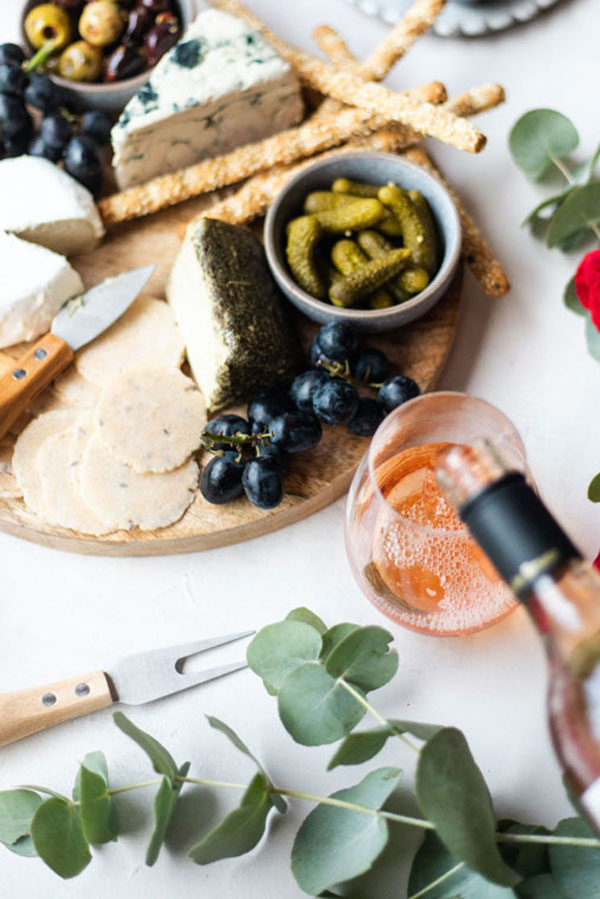 Her instincts mirror a greater shift in global eating patterns. Valid environmental concerns and an increased awareness of animal cruelty continue to fuel the hunger for plant-based produce around the world. In fact, the global vegan cheese market is valued at $USD 1.01 billion and expected to grow 12.8 per cent annually between now and 2027. Add to this the fact that 65 per cent of the world's population are lactose intolerant, it's little wonder that many feel we're entering a golden age for faux cheese. But herein lies a contradiction: if the industry is growing and consumer options are expanding by day, then why are so many vegan still struggling to find good cheese?
One of the reasons, research indicates, has to do with to what's being stocked in the supermarket aisle. Vegan mozzarella – the kind that goes on frozen pizzas, pasta, most fried and processed foods – is the industry frontrunner; accounting for nearly a third of the global revenue; cheddar (see: half-melted squares in vegan burgers) come in at a close second, leaving a gap for premium, deli-style cheeses that plant-based food lovers crave.
That 'artisanal gap' is what van Rensburg hoped to fill when she first started experimenting with artisanal vegan cheeses last year. When COVID hit and she lost her job, the Sydneysider devoted her spare time to making small batch, traditional curds in her home kitchen: fetta, labneh, ricotta, Kechek El Fouqara — sometimes turning out as many as 12 to 15 vegan cheeses daily.
When her fridge became too full, she started making platters for her architect partner Carl Coyle to take to work. Soon, she was receiving paid orders from Coyle's colleagues. "Each week we were taking orders on Monday and delivering them by Friday," says van Rensburg. Based on the products' popularity, the pair decided to apply for a stall at the Sydney Vegan Markets, where their own brand vegan cheese, 'Rebel and Rascal', and vegan cultured butter became a sold-out sensation.
By January this year, van Rensburg and Coyle amassed enough following to launch a pop-up store in Newtown's 'vegan strip' on King Street, in Sydney's Inner West. Named 'La Petite Fauxmagerie', the small store is Sydney's first artisanal, vegan cheesemonger — selling their own brand, as well as small goods from other plant-based providores, who are at the forefront of innovative cheese-making with a vegan twist. Every Thursday evening, the store offers free tastings, where customers can sample everything from a cashew truffle brie made by Cherie Hausler of All the Things; a cold-smoked vegan hard cheese the colour of primrose by Julie Martyn of Tasmania's Artisa; or a fluffy haloumi from Melbourne outfit Hello Friend, whose co-founders Bree Gaudette and Matthhew Ronalds raised $670,000 in crowd funding to fill a soy-based cheese void last year.
Three weeks into their six-month pop-up, the pair is optimistic about where the future of vegan cheese may lead. "As we do more and more research, we realise there are so many more people looking for plant-based cheese," says van Rensburg. "For a start, there's pregnant women who can't eat cheese, there's lactose intolerant people, and we have a huge fan base in the Asian community who are generally dairy-free, and love experimenting." van Rensburg says their goal is to inspire people to choose more compassionately when it comes to food and to realise a love of cheese can transcend a love for dairy milk.