There's a reason French-Canadian actor-director Xavier Dolan has amassed over 800, 000 followers on Instagram – a platform where he describes himself as an "Actor, Director, Slytherin". He started acting at four and wrote his first feature film at 20, "I killed My Mother", which he starred in and which garnered him international critical acclaim. Since then each of his subsequent films have won awards and been shown at prestigious festivals, such as Festival de Cannes. He's immensely talented, driven and one to watch.
Now, he has collaborated with family-owned luxury watch and jewellery maison Chopard on their latest campaign, Happy Sport, featuring actor Julia Roberts. "What was appealing to me here in working with Chopard," Dolan wrote on Instagram, "was telling a story about modern women and freedom and joy, quite simply, and, well, that's precisely what Julia is all about."
The campaign celebrates the two 1,993 and 788-piece limited-edition re-releases of Chopard's famous and much-loved Happy Sport watch, first released in 1993. T Australia spoke exclusively to the film director to find out what it was like working with two style icons to create such a joyous film, as "Happy Diamonds".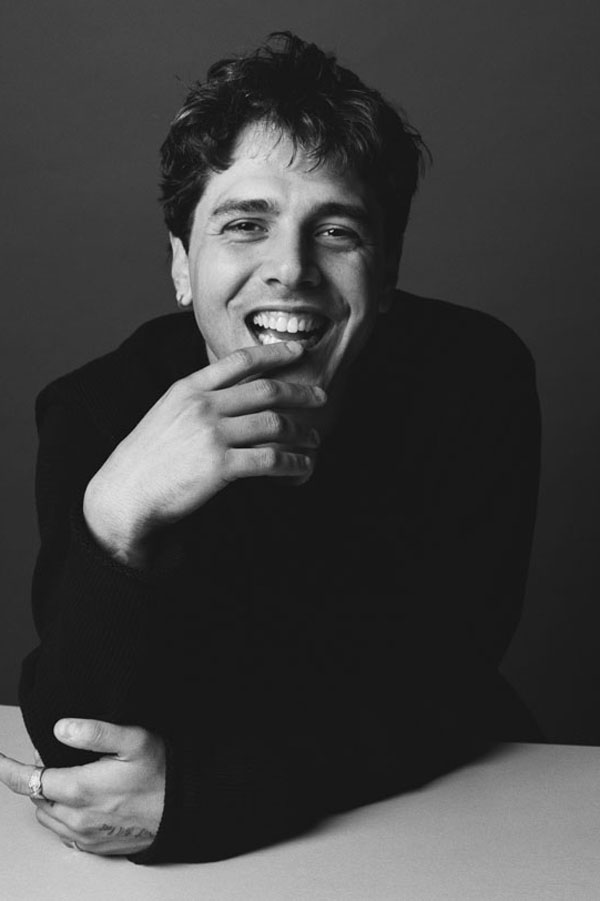 How did you react when Chopard asked you to shoot Chopard's Happy Diamonds campaign?
"I was really flattered and, I think, a bit intimidated too, because I've never shot a commercial before. So I guess I felt "happy"!"
How did you feel about working with Julia Roberts?
"It definitely gave it a whole new meaning. She's been important to my life and my story, particularly through Erin Brockovich. So knowing I'd get to work with her was obviously exciting for me."
What does Julia Roberts represent for you?
"Obviously, since [the film] "Erin Brockovich"… I was probably nine or ten at the time. And I remember being very impressed by her freedom, her personality. Maybe – and I suppose it's normal – up until that point, I'd only ever seen women on-screen used as accessories, or being objectified, less in control of their destinies. Then Erin Brockovich turns up somewhere, in a situation and makes her own destiny, changing that of others, too. And I think that really impressed me and has stayed with me ever since, so there's no question that Julia represents, for me, that kind of modernity in a woman we think is really sensual and beautiful.
Yes, she's got a big smile, but what you remember is the woman accepting her Oscar who retorts to the host: "You're out of time! Take a seat, I'll be here for at least ten minutes!" That's the kind of thing that leaves a deep impression. In any case, that's definitely what strikes me most about Julia: her humanity."
How did the shoot with Julia Roberts go?
"We hit it off very quickly, we 'clicked' and made each other laugh. I think humour is a facilitator, socially speaking."
What were your aesthetic aims for this campaign?
"Conceptually, something was already there, a guiding principle about letting go, ease and freedom, so everything artistic and aesthetic was naturally going to revolve around that. We needed – both in terms of costumes and lighting – something simple, light, accessible and human."
Is Chopard's stance on ethical luxury important to you?
"It's quite rare to work with a luxury brand that has an ecological and ethical conscience. A Maison like Chopard has that sort of sensitivity, that concern for the environment, for its staff, for the way it manufactures and produces. And that makes them people you want to work with because they have principles."