With Dry July now over, you may be still want to have a few non-alcoholic options on standby – and you're not alone. Ovolo Hotel Group's Creative Beverage Director, Andrea Gualdi says the Ovolo teams have noticed an increase in people looking for non-alcoholic options. "People are increasingly aware that you don't need to drink alcohol to be social and you can still have a great experience by going for a non-alcoholic option during your night out," he said. "I can see how this will continue in the future and I am totally supporting everyone who decides to go for a healthier choice.
For July (and onwards), Gualdi created an extensive zero-proof drinks offering across Ovolo's range of hotel restaurants and bars, aimed at those eliminating alcohol fully or simply making a decision to cut down. "Sometimes, non-alcoholic beverages are associated with a mix of sweet juices. Across our venues we try to take a step back from that and approach our zero proof drinks from a creative angle," says Gualda. "We believe that a great dish doesn't need meat in order to taste delicious, just as a good cocktail doesn't need alcohol!"
Speaking about the cutting-edge direction towards their zero-proof offering, Gualdi said  "we are moving away from the concept of "mocktails" by offering a creative alternative to alcoholic beverages focused on flavour and technique. In the same way that you don't necessarily need meat to create a great dish, you don't need alcohol to create a great drink!
"From a creative standpoint, making a non-alcoholic drink is exciting. Using alcoholic ingredients allows more room for mistakes as the alcohol flavour always helps cover them up. When you play with zero proof ingredients, everything shines through and you can really see the skills of the bartender who is making it."
Bartender or not, Gualdi has shared recipes for six zero-proof cocktails from Ovolo's own list so you can shake and mix your own.
ZA ZA TA's Vanilla Pash Rok
ZA TA TA is based at Ovolo The Valley in Brisbane's Fortitude Valley.
30ml passionfruit pulp
10ml vanilla syrup
20 lemon juice
Passionfruit kombucha, to finish
Served in a tall glass, this refreshingly sweet zero-proof cocktail combines kombucha, passionfruit pulp, vanilla and lemon to make something memorably mouth-watering. Simply mix and serve.
Alibi's Kiwi and Watermelon Juice
Alibi Bar & Kitchen is based at Ovolo Woolloomooloo in Sydney.
90mL fresh watermelon juice
30mL fresh kiwi fruit juice
15mL lime juice
20mL sugar syrup
Dehydrated or fresh kiwi fruit slice, to garnish
Add all ingredients to a cocktail shaker, fill with ice and shake. Pour the contents of the shaker into a highball. Garnish and enjoy.
Mister Percy's Espresso Martini
Mister Percy is part of The Woolstore 1888 in Sydney's Pyrmont.
30ml espresso coffee
30ml Gordon's non-alcoholic gin
30ml Lyre's Coffee Originale
15ml simple syrup
Combine all ingredients and shake with ice. Double strain into a coupe glass and garnish with three coffee beans.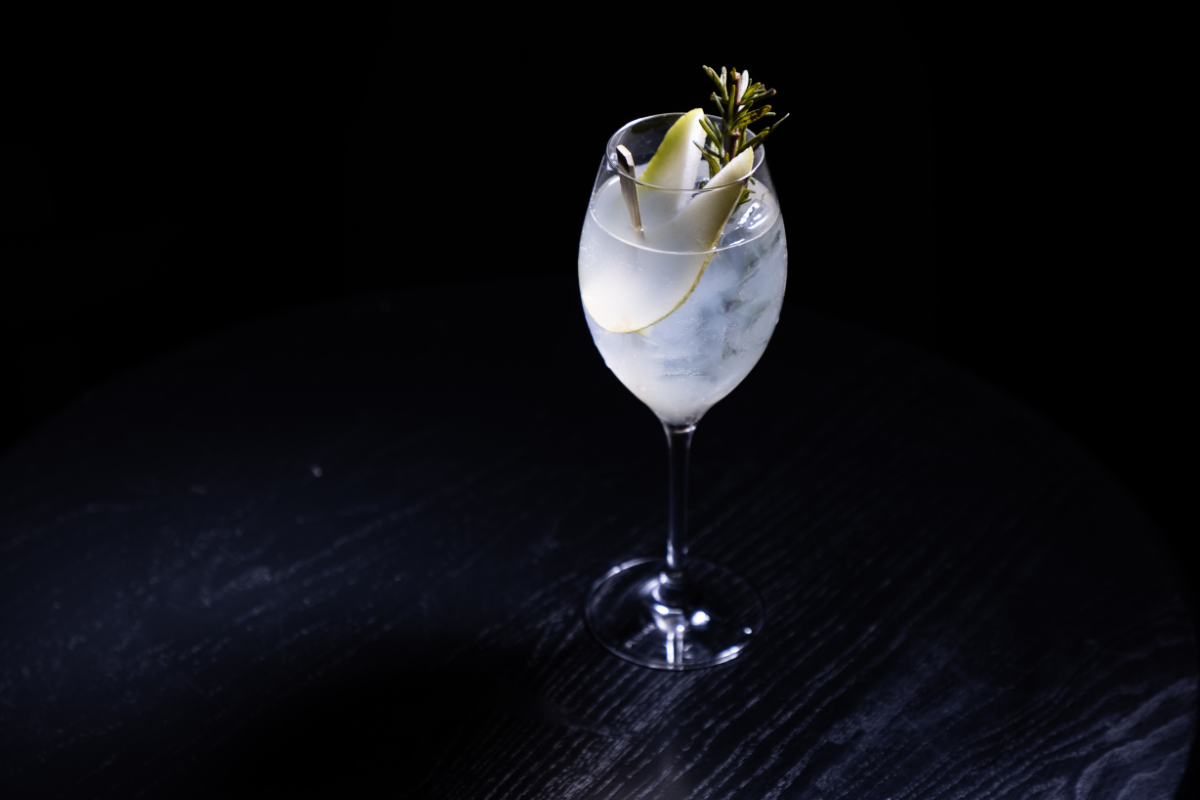 Monster's Palomino
Monster is at Ovolo Nishi in Canberra.
50ml Palmero Bianco
10ml Crawley's Bartender Agave Syrup
Pinch of salt
20ml fresh pineapple juice
Tonic water, to finish
Build in a wine glass over ice and top with tonic water. Garnish with pear slice, a pinch of nutmeg and a rosemary sprig.
Backroom's Capi Collins
Backroom is at Ovolo South Yarra in Melbourne.
30ml Seedlip Spice 94
30ml freshly squeezed lemon juice
Capi Soda, to top
Lemon slice, to garnish
Build within a highball. Simply add ice to the Seedlip and lemon juice, then top with Capi soda water. Garnish with a lemon slice.
Lona Misa's Purple Lavender
Lona Misa is at Ovolo South Yarra in Melbourne.
90ml purple lavender kombucha
60ml Seedlip Garden 108
15ml tonic water
Lime slice, to garnish 
Build within a highball. Combine kombucha, Seedlip and tonic, then top with ice and garnish with a lime slice.